April 17, 2020 | Vol 13, Iss 31, No 463

Busy Week for All
Look at all the great stuff we have had going on this week! I hope you will avail yourself to the information below. We have been busy making sure that everything is going well on the online learning arena. Working through Financial Aid, trying to figure out how summer school will look (it will happen) and like everyone else, wondering when we can get all be face-to-face again. We miss you and hope you are being safe! Have a great weekend (even if it rains again).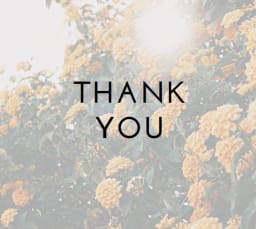 I want to thank Dan English for being such a kind and understanding parent.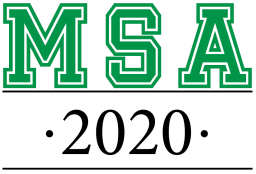 Congratulations go out to both Griffin Middleton and Miles Robinson, both of whom have been accepted to Savannah College of Art and Design.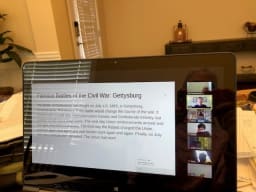 My students had finished up their Unit on the Civil War just before we started OLE.  What a perfect time for a project.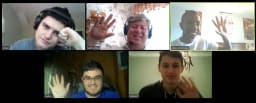 Seniors Zach Hale, Miles Robinson, Maxwell Davis, and Nic Allen are using ZOOM to continue their learning about technology.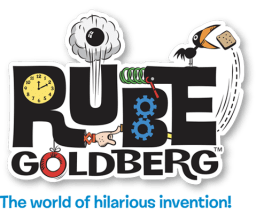 The last couple of weeks the physical science classes have been learning about the science of motion.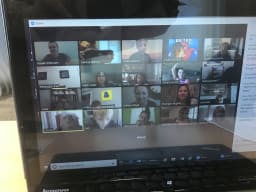 The Lower School has been learning a lot with our online platform and having a good time with it.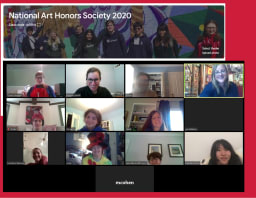 This week's Fine Arts Spotlight is on our National Art Honors Society members who aren't letting COVID-19 keep them from doing what they love to do – making art!
This week I am featuring my Calculus class--we have been discussing integrals, and the processes that can be used to solve them.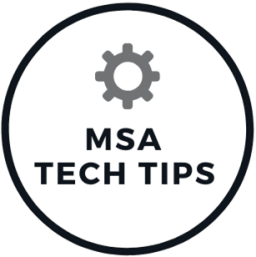 OLE Technology questions? We have answers!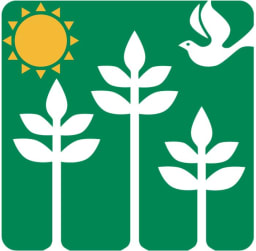 Did you know that there are lots of fun things going on here during the summer? All of those things are open to everyone, not just MSA students. Summer is always more fun with your friends, so bring them along!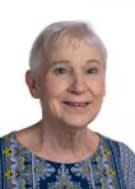 At some point everyone has gone through the Admissions department and met Sheila FItzGerald. She has been our director of enrollment for the last 37 years, welcoming almost every family to Mill Springs Academy
COMMUNITY CARES & CONCERNS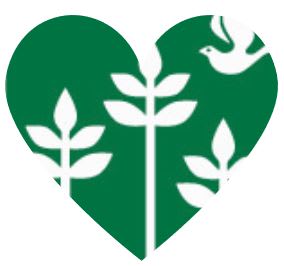 The FitzGerald Family
The Jones Family
The Watson Family
All affected by CV19 in any way
Emergency Personnel
Grocery Workers
Healthcare Providers
Parents with Students at Home
If there is ever a care or concern you would like to share with the community, please just email me at any time, I will be glad to include either names or situations. For privacy, I will only list names and claim ignorance if anyone asks me for details. Cheri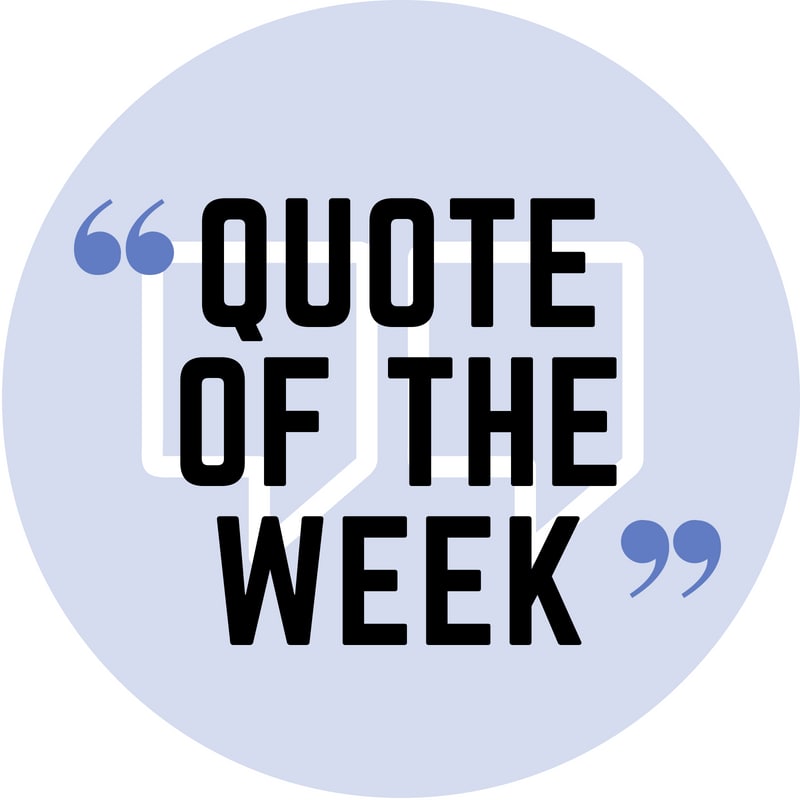 True friendship is a plant of slow growth, and must undergo and withstand the shocks of adversity before it is entitled to the appellation.
--George Washington
Saturday April 18
7:00 PM - 11:00 PM
Tuesday April 21
8:00 AM - 9:00 AM
Wrestling Bldg
Tuesday April 21
8:30 AM
Atlanta National Golf Club, 350 Tournament Players Dr, Milton, GA 30004
Tuesday April 21
11:30 AM - 1:30 PM
U Grt Rm
Wednesday April 22
All day
Wednesday April 22
All day
Wednesday April 22
10:00 AM
Theater