February 15, 2019 | Vol 12, Iss 23, No 419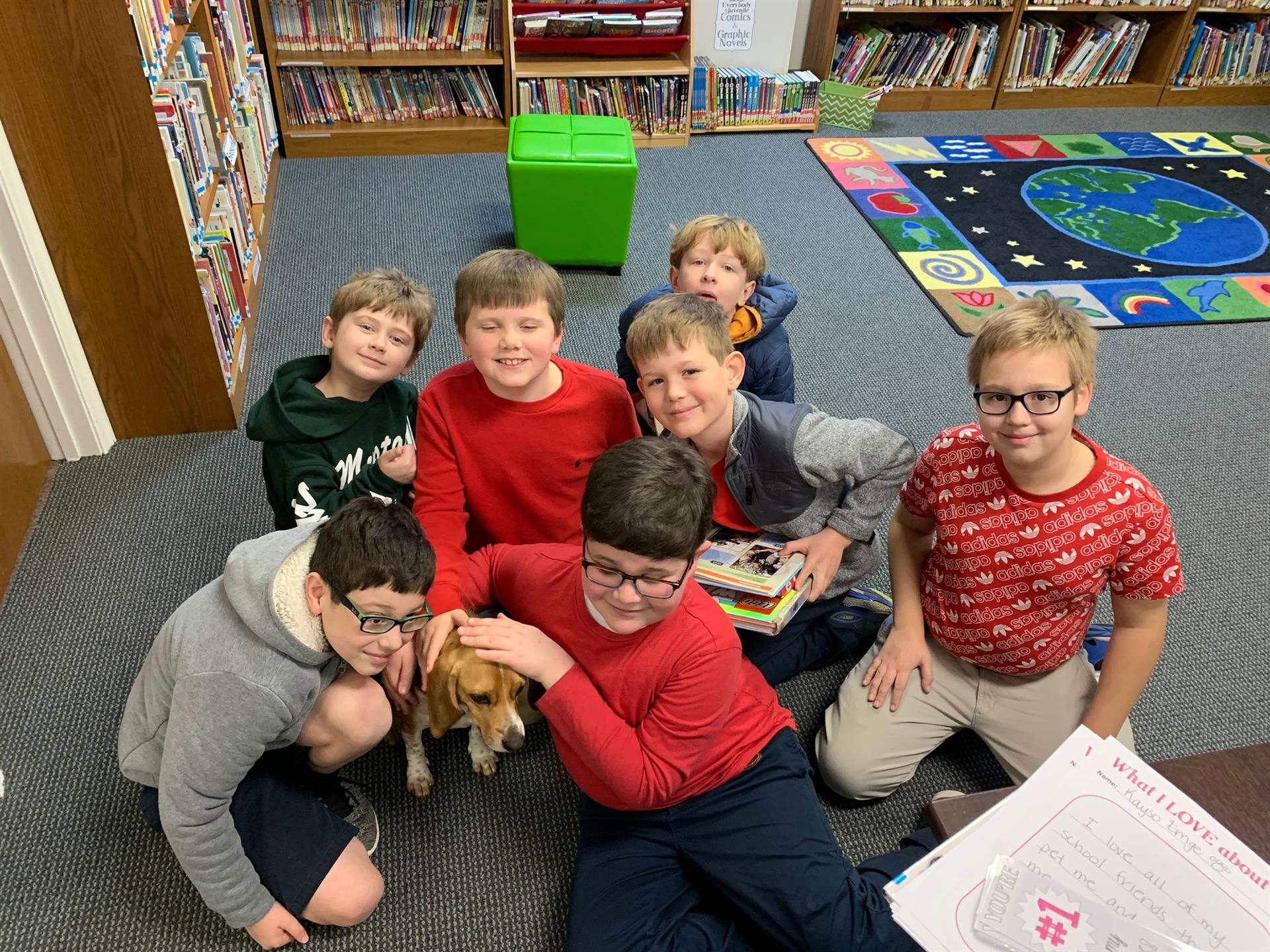 Happy Valentine's Week %nameprefix%

We have had a week filled with red and pink! There have been Valentine's Day parties, an open house, lots of basketball with the Championship games in our gym, a couple field trips, we celebrated our new staff/faculty by taking them to lunch, and today there were some Student Conferences. It has been a very exciting week.
See this group of boys in the picture? When they visited the library this week, Brittany our Librarian gave them each a sheet of paper with the following heading on it: "What I love about MSA!" They filled them out with the sweetest things, you will find some of them below - read all the way to the very end. Over the weekend I will post a few others on Facebook. These kids love their school and their teachers! So many kids do not, how wonderful!
This may be a rainy weekend, but I hope you still have love in your heart! See you TUESDAY!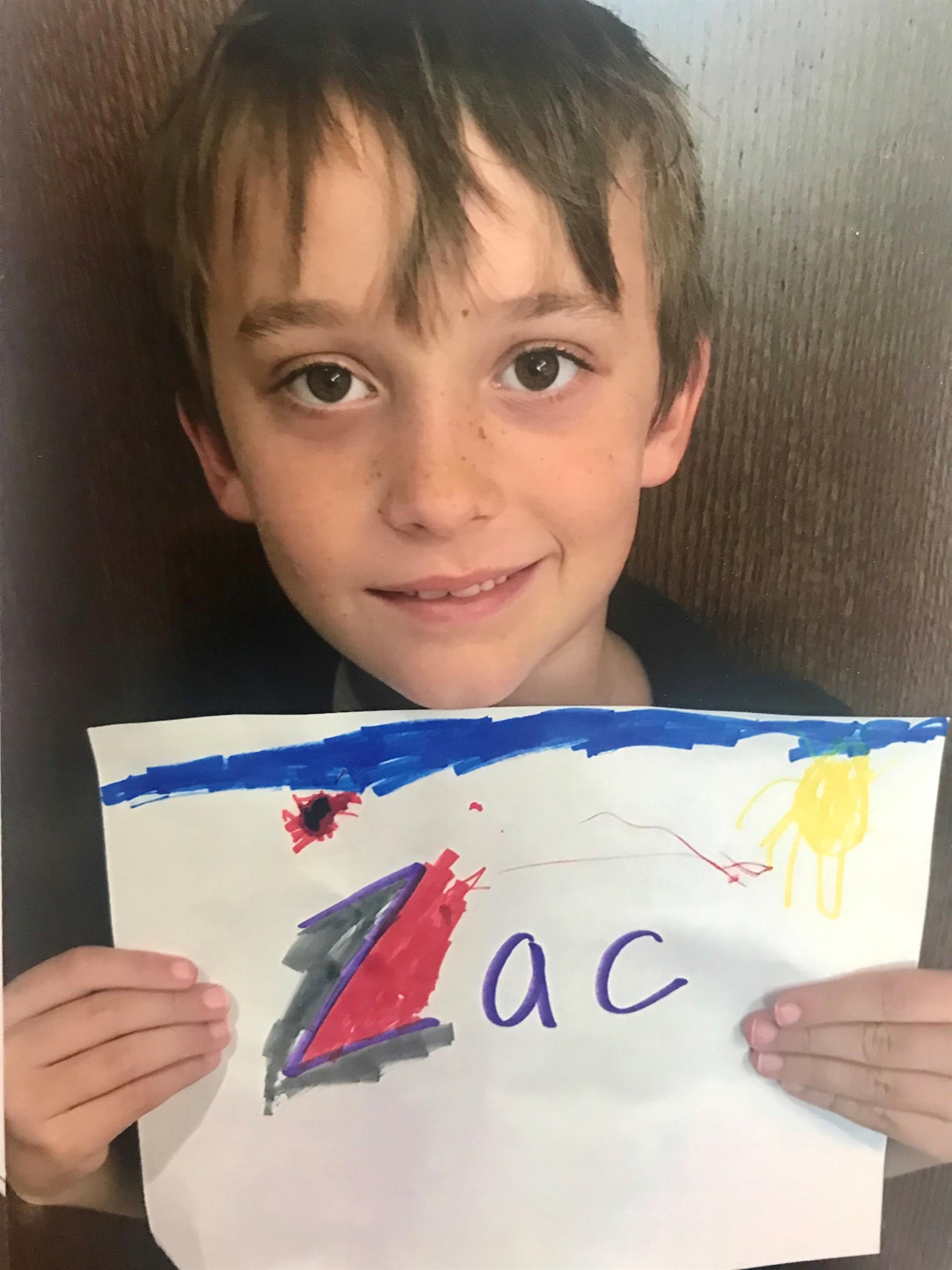 Fine Artist of the Week

This week's Fine Artist of the Week is Lower School's Zac Johnson. Zac is playing the part of Pinocchio in the upcoming Lower School mini production of Shrek on March 21 (at 1:30pm - mark your calendars now!) Zac has a very nice singing voice and a great sense of humor in his portrayal of Pinocchio and he memorized his solo immediately after casting in December. Zac also has great ideas in stage directions and has contributed to the stage directions for the show! Keep up the good work, Zac.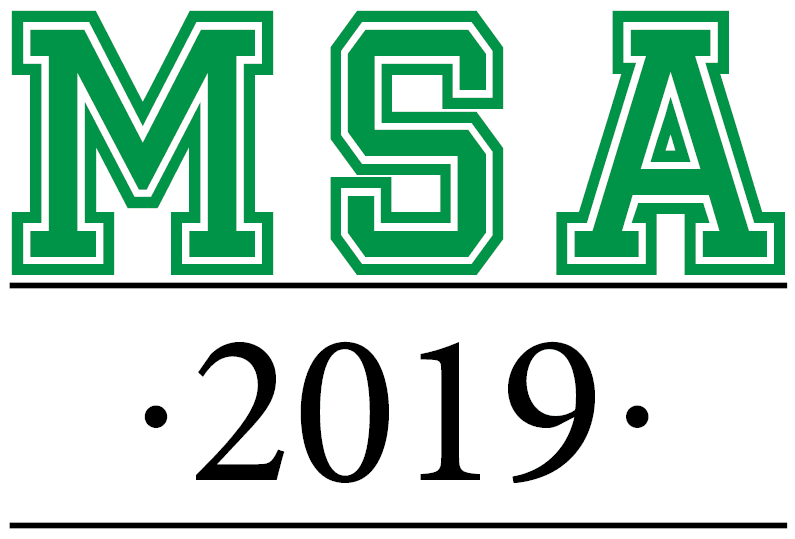 Congratulations
The following students have been accepted to the indicated schools:
Jacobi Garrett - Barry University, Miami, FL
Steffi Schneider - Lanier Technical College
Anna Soriano - Young Harris College and Coker College in Hartsville, SC
GO MUSTANGS! Congratulations to all of you.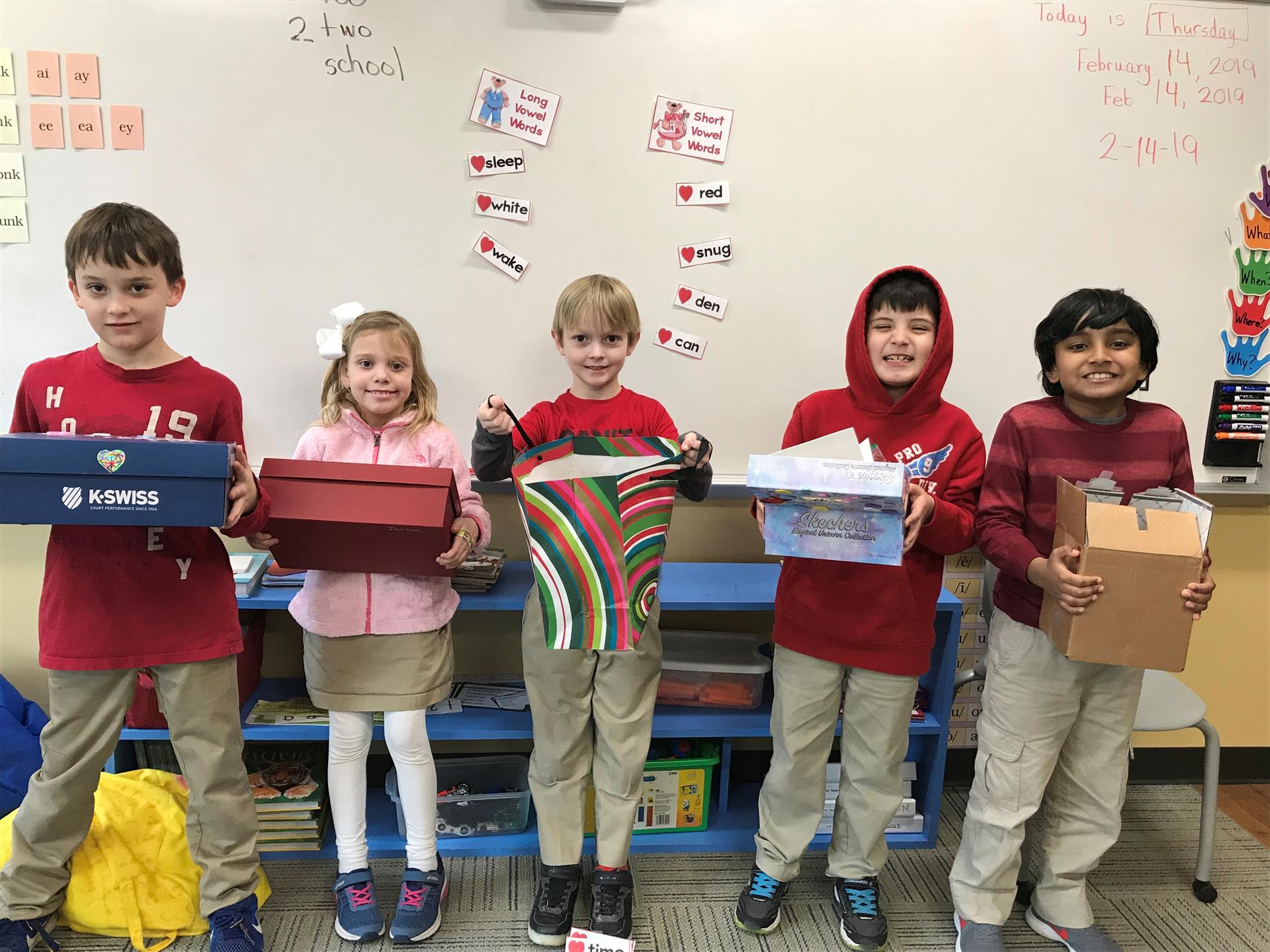 Our Valentines in Lower School

Lower School students had an awesome time doing Valentine themed activities on Thursday! In Carissa's class, we read a book called The Valentine Bears and completed a long/short vowel sort and a synonym activity. We wrote about Valentine's Day, completed an acrostic poem, and worked on heart themed addition. Besides wearing red and pink, what Valentine's Day would be complete without passing out our Valentines and treats to our friends? What a fun day!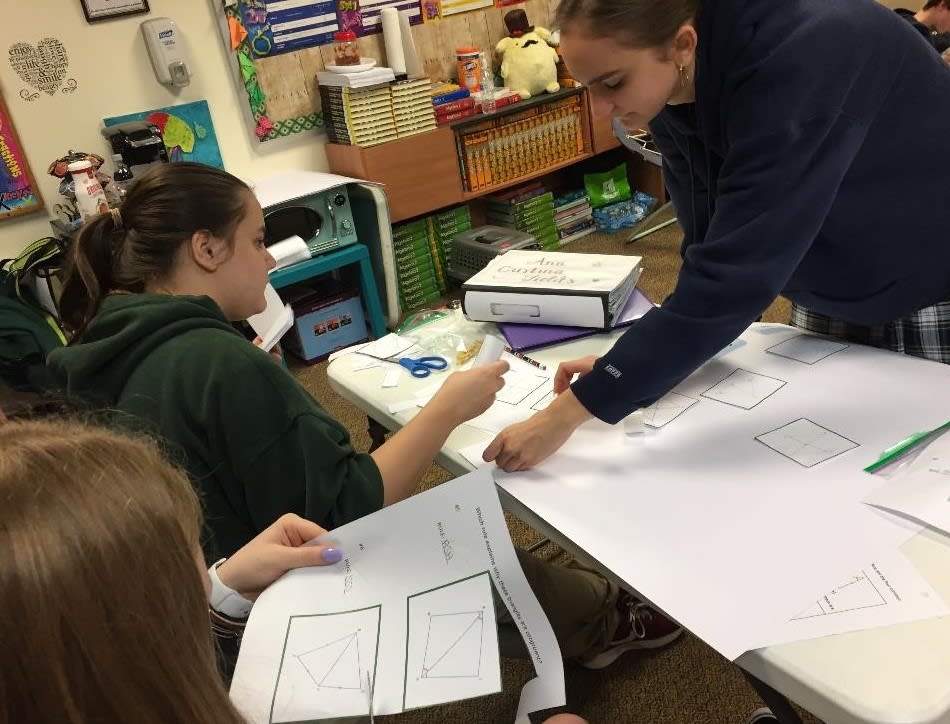 What's Your Angle
In Jennie's Geometry class, students are studying Congruency in Triangles.  Lessons were covered on how to determine if a triangle was congruent by Side-Side-Side, Side-Angle-Side, Angle-Side-Angle, Angle –Angle –Side, or Not Congruent.  Students were able to test their knowledge with a congruency project, where they had to identify how and if triangles were congruent.  They then displayed their findings on a poster board. Pictured are 10th graders Avery Terpstra, Ana Cristina Fields, and Ryleigh Trimble working on their projects.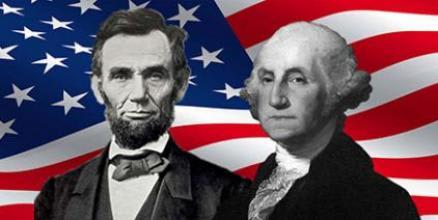 Presidents' Day
Monday, February 18
SCHOOL is CLOSED
in honor of
Presidents' Day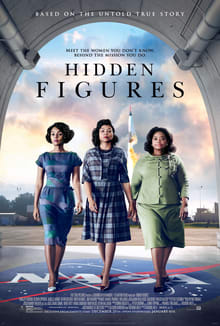 Hidden Figures - Black History Month

This week we celebrated Black History Month by watching and discussing the movie "Hidden Figures". From the film's website "Hidden Figures tells the incredible untold story of Katherine Jonson, Dorothy Vaughan, and Mary Jackson– brilliant African-American women working at NASA who served as the brains behind the launch into orbit of astronaut John Glenn, a stunning achievement that turned around the Space Race. The visionary trio crossed all gender and racial lines, and inspired generations."
This movie tied into our field trip to the Martin Luther King Center that all of PreUpper attended on Thursday. Also, it goes along with the 50th anniversary of the moon landing and all of the hard work that needed to happen to get us there.
--Bryan Sellers, PreUpper Instructor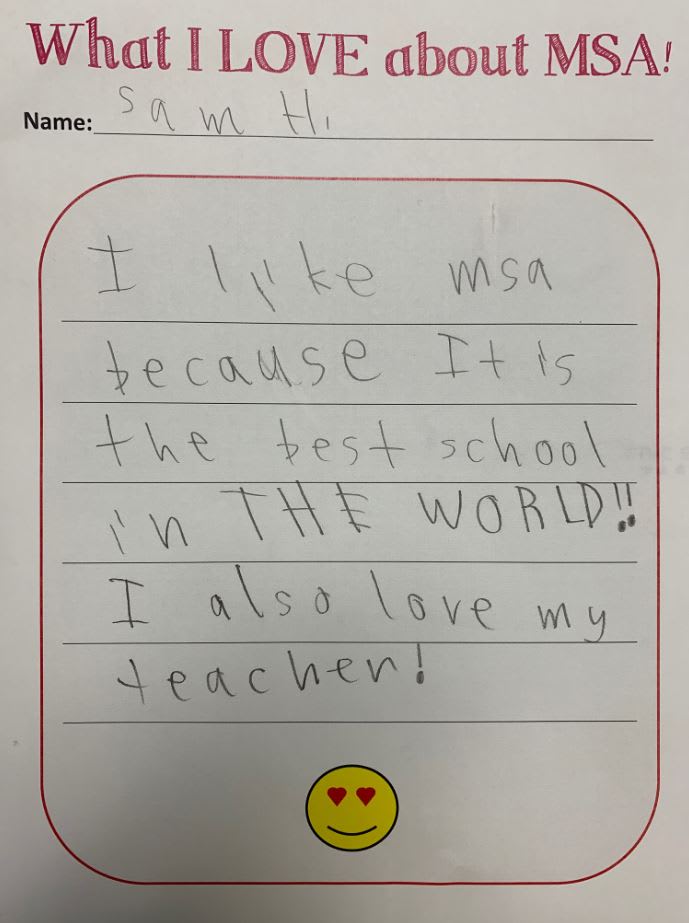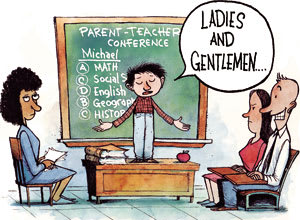 Conferences Are Almost Done

Whatever days your school is holding conferences, there are no classes for your student. Please pay close attention to the schedule, which follows:
 
PreUpper/CommArts/Upper
Student Conferences
February 22
Students should wear their uniform to the conference. If you have any questions, please contact your principal, they will be glad to answer them for you.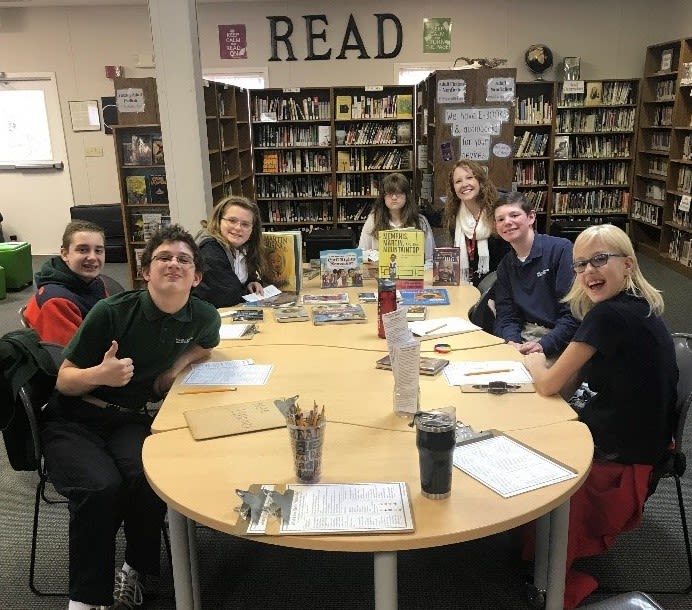 Genre Personality

Erin's 7th grade CommArts Language Arts class had a blast learning about literary genres in the library! Students took a genre personality quiz with librarian Brittany Emge to discover what new books they might enjoy reading. The results of the quizzes showed what a wide range of interests the students have! The class has comedians, thrill seekers, fantasy escapists, and history buffs! Once they had their genre personalities, students received bookmarks with ideas for books that would suit their interests. They checked out their selections and eagerly got to reading!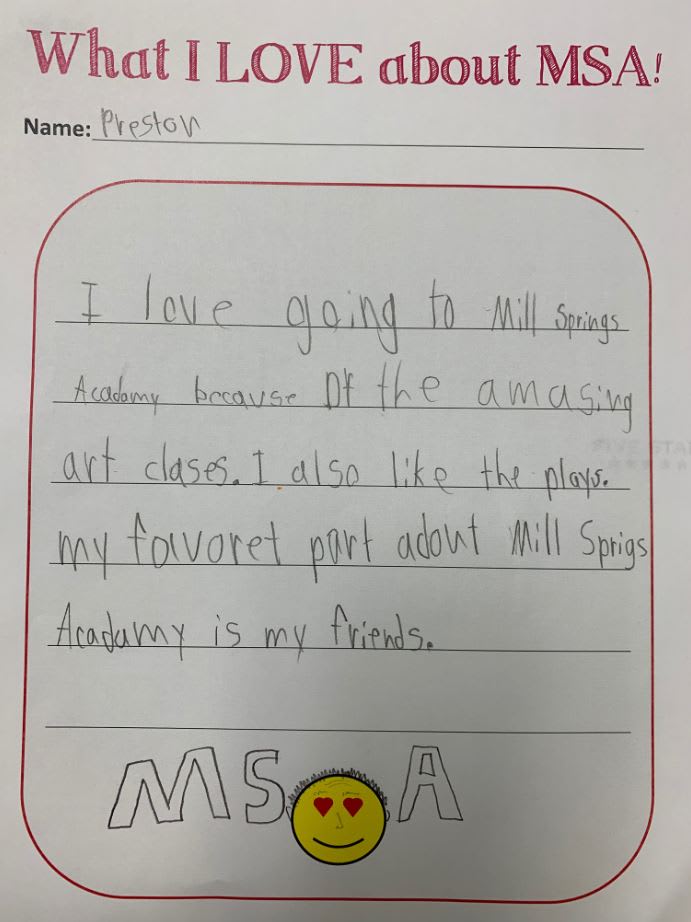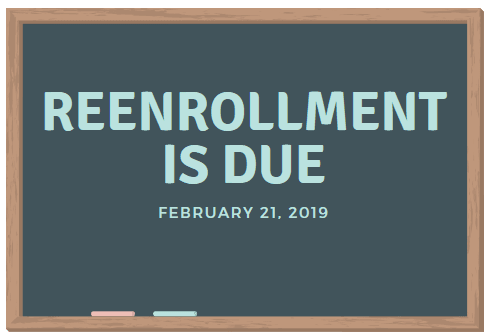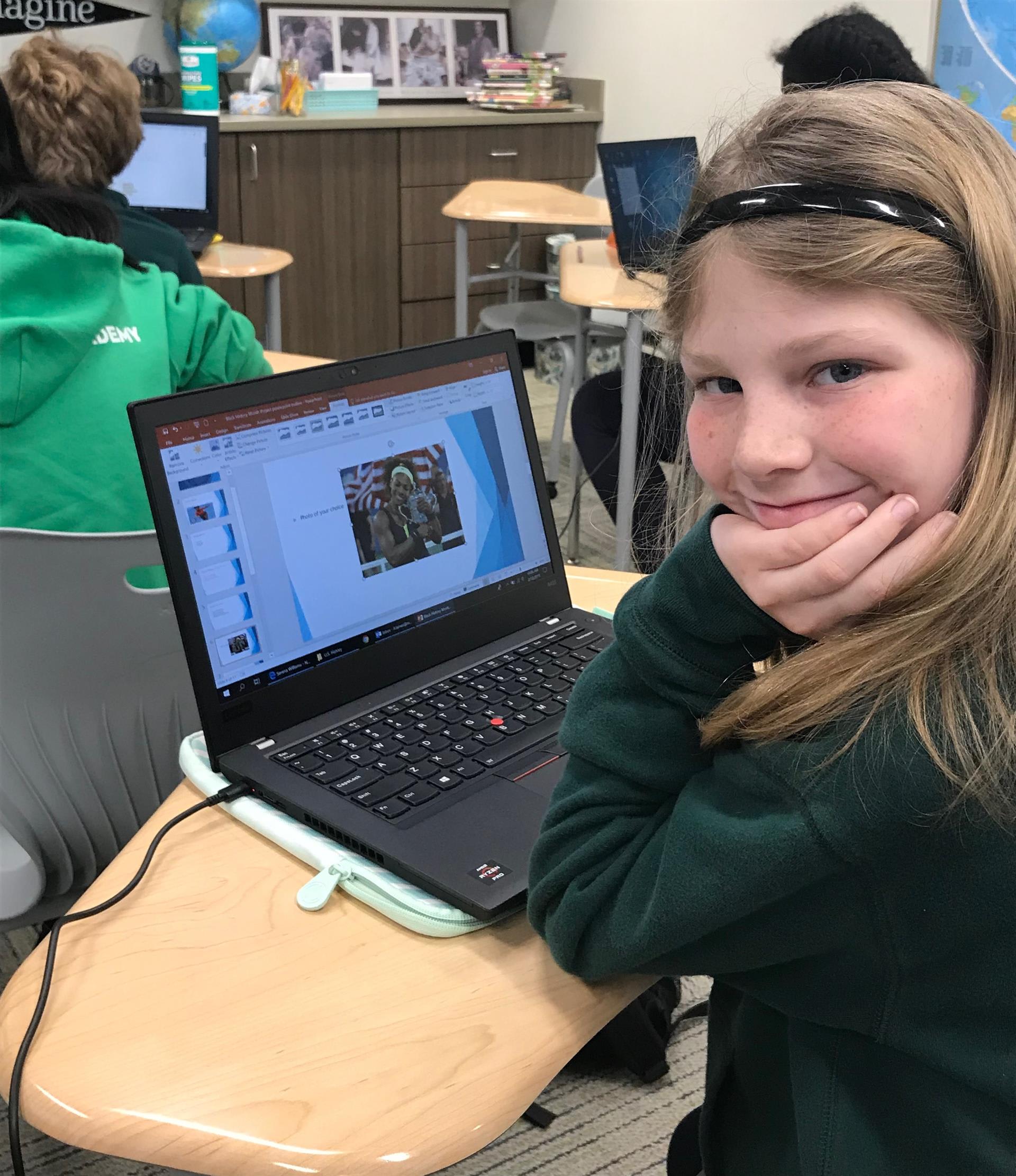 Celebrating Black History Month

In U.S. History we are celebrating black history month in many ways. We are learning about the Civil Rights Movement and famous African Americans. Each day in February students will record a fact related to a famous African American. Did you know that ice cream scoops, potato chips, gas masks, and traffic lights were all invented by African Americans? This week students are preparing to present their research on famous African Americans. In the photo our newest middle school student Ansley James (M5) is putting the finishing touches on her project on Serena Williams. At the end of this month, the Middle School will be taking a trip to the Atlanta History Center were we will participate in the voting rights act and sit-in simulations.
--LaToyia Armstead, Middle School Instructor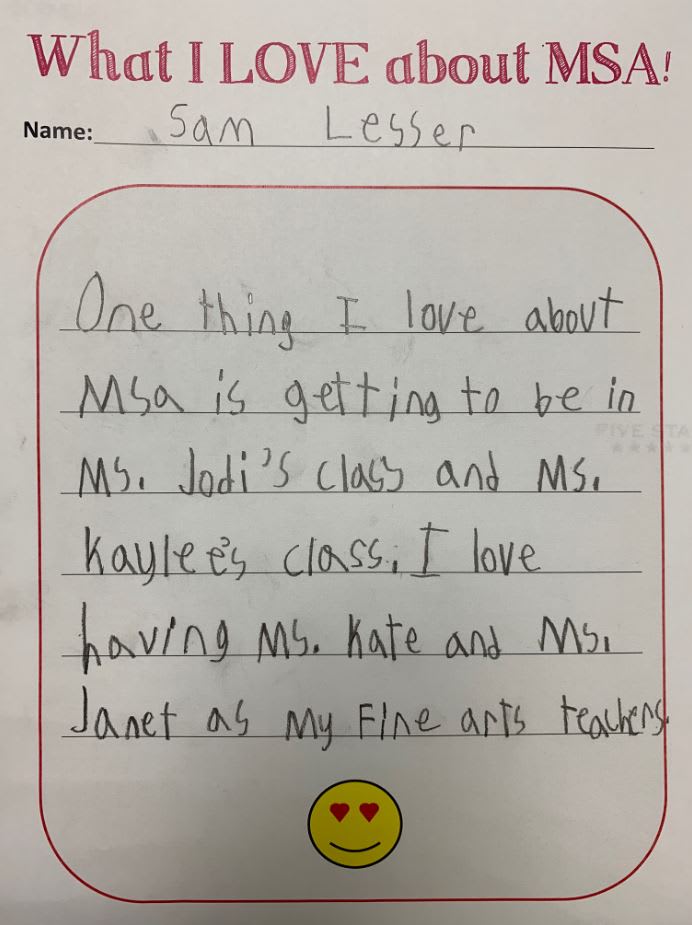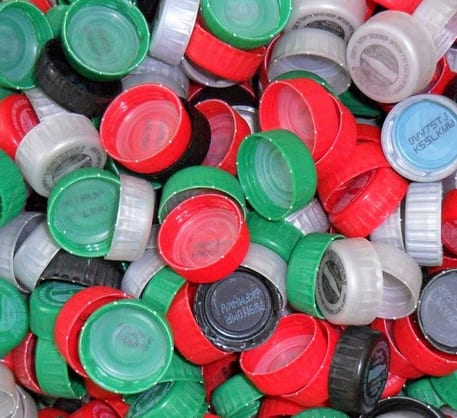 Turn in Free $$ Labels and Caps
Send them with your student, drop them in the office, or bring them on conference day!
Box Tops, Coke caps (PowerAde, Minute Maid, & Dasani) are due by Friday, February 22 to be eligible for the drawing. Place items in a Ziploc bag or envelope with your student's name & grade on the bag. Drop in the collection containers in each school or office. Spring drawing winners will be announced in March. EACH School will have a winner who can choose a $10 Gift Card from Amazon, Barnes & Noble, Dick's or Target. Contact Lesly Huffman at leslyhuffman@yahoo.com with any questions.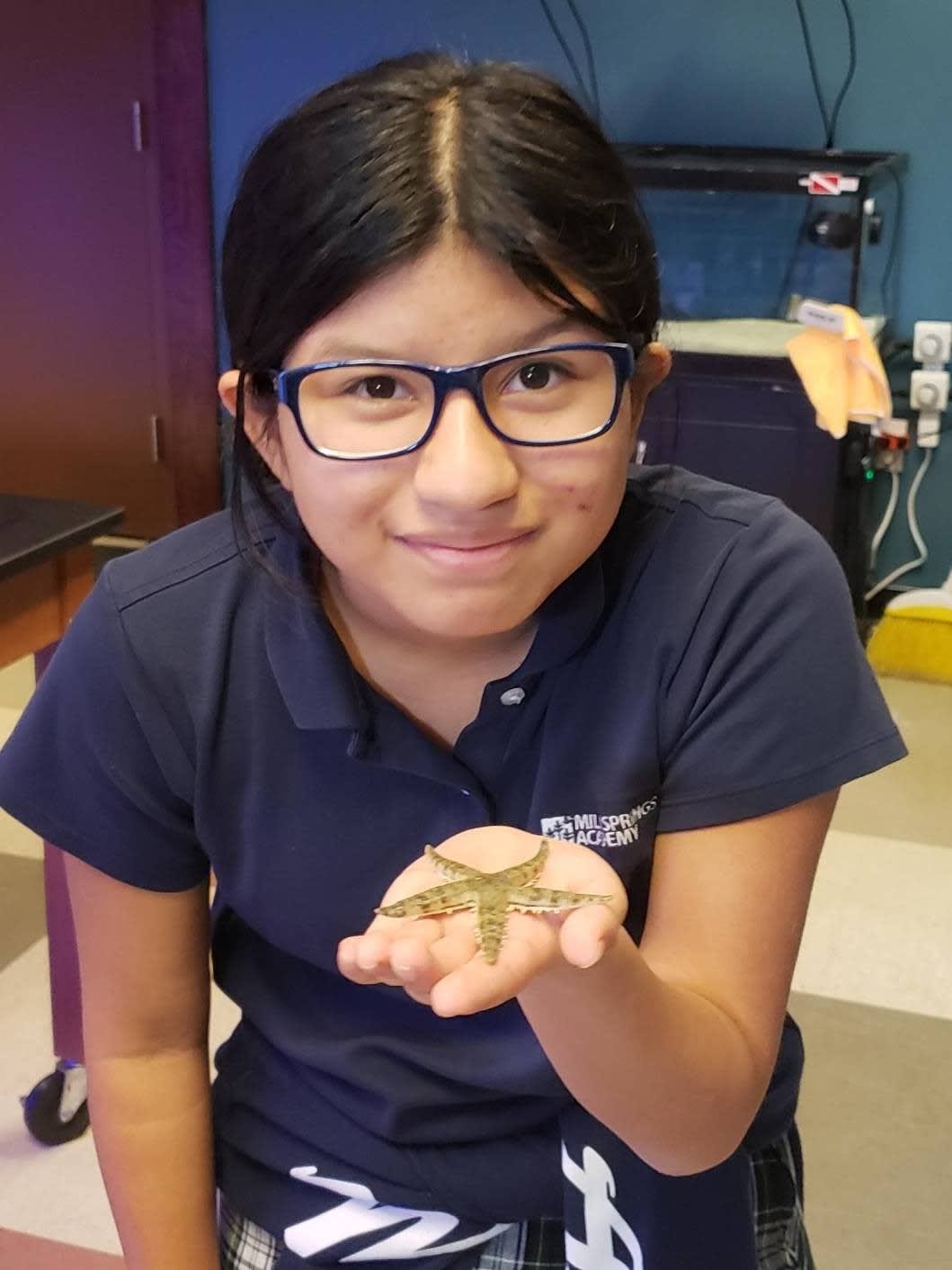 Creatures of the Sea

Coral Lab students had an exciting class on Monday as they were responsible for acclimating a new crew of reef invertebrates to the tanks. Among these were blue-legged hermit crabs, emerald crabs, astria snails, sea stars, and peppermint shrimp. Coral reefs are like diverse underwater cities - all of the animals found on reefs have particular roles and responsibilities that contribute to the health and stability of the reef. As for reef invertebrates, they function as the cleaning crews of the ocean - effectively removing excess waste, detritus, and any uneaten food left behind from larger animals. Without invertebrates in a lab environment, the build-up of water contaminants, such as nitrates, nitrites, ammonia, and phosphates increases, which ultimately leads to all sorts of casualties. Therefore, a thriving invertebrate population in a reef tank such as ours is critical to maintaining a healthy collection of corals and reef fish. So... next time you find yourself in our lab, take a closer look at the rocks and the sand beds; you'll find a wealth of aquatic diversity that often goes unnoticed but is absolutely necessary to the health of our reef inhabitants. Pictured is Isa Stokes with our new sand-sifting sea star.
--Michael "MG" Griffeth, PreUpper Instructor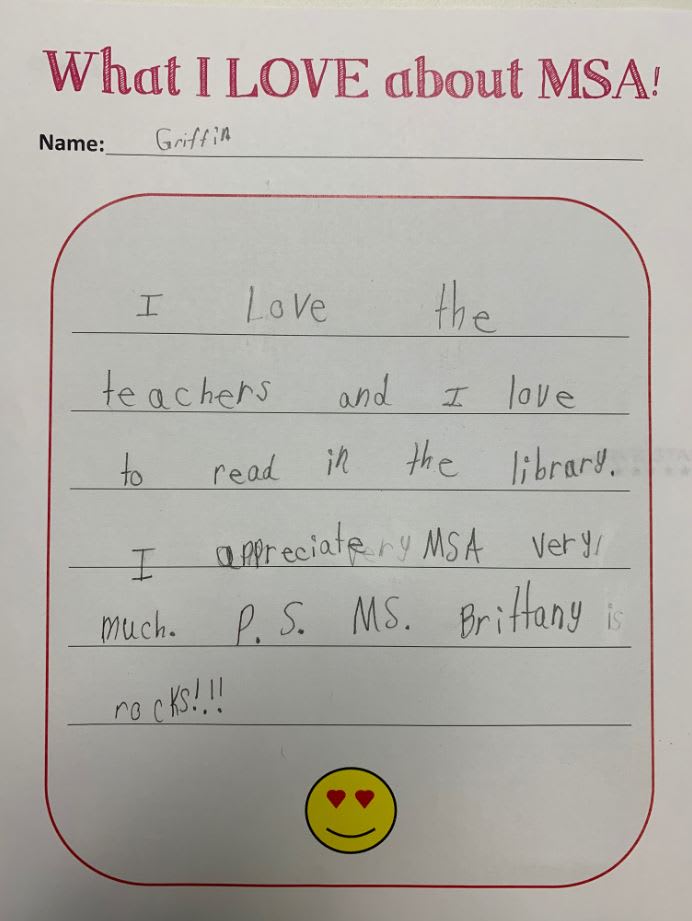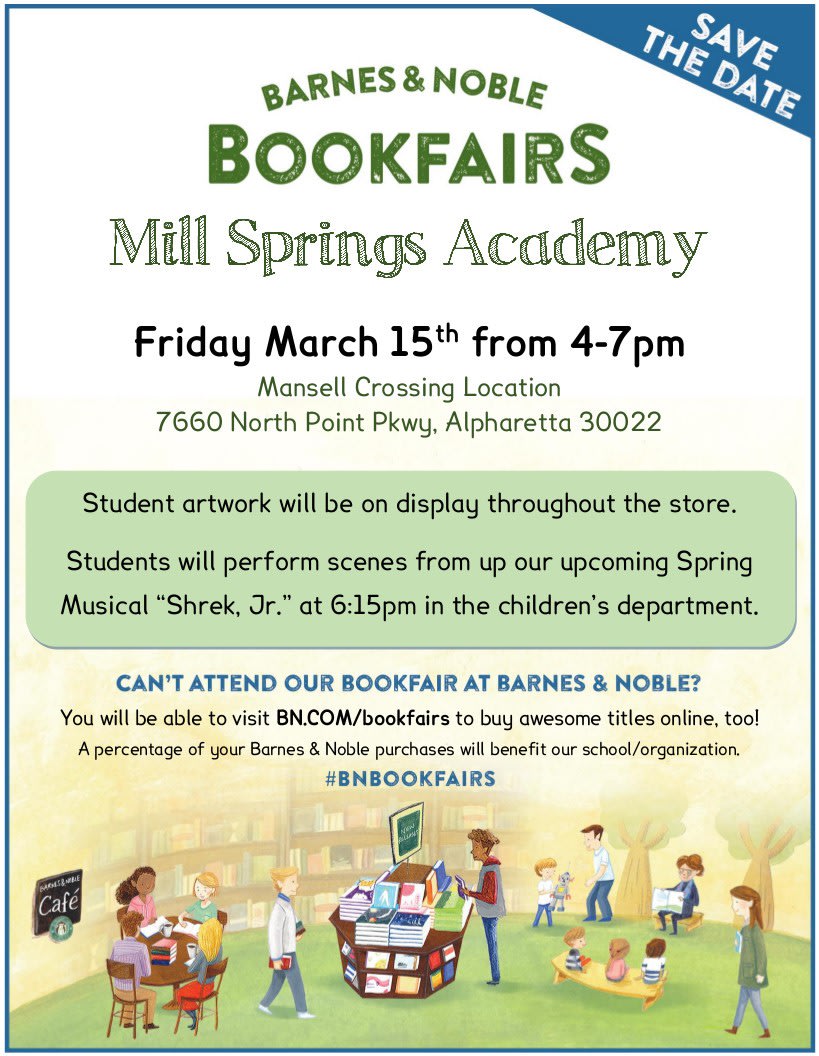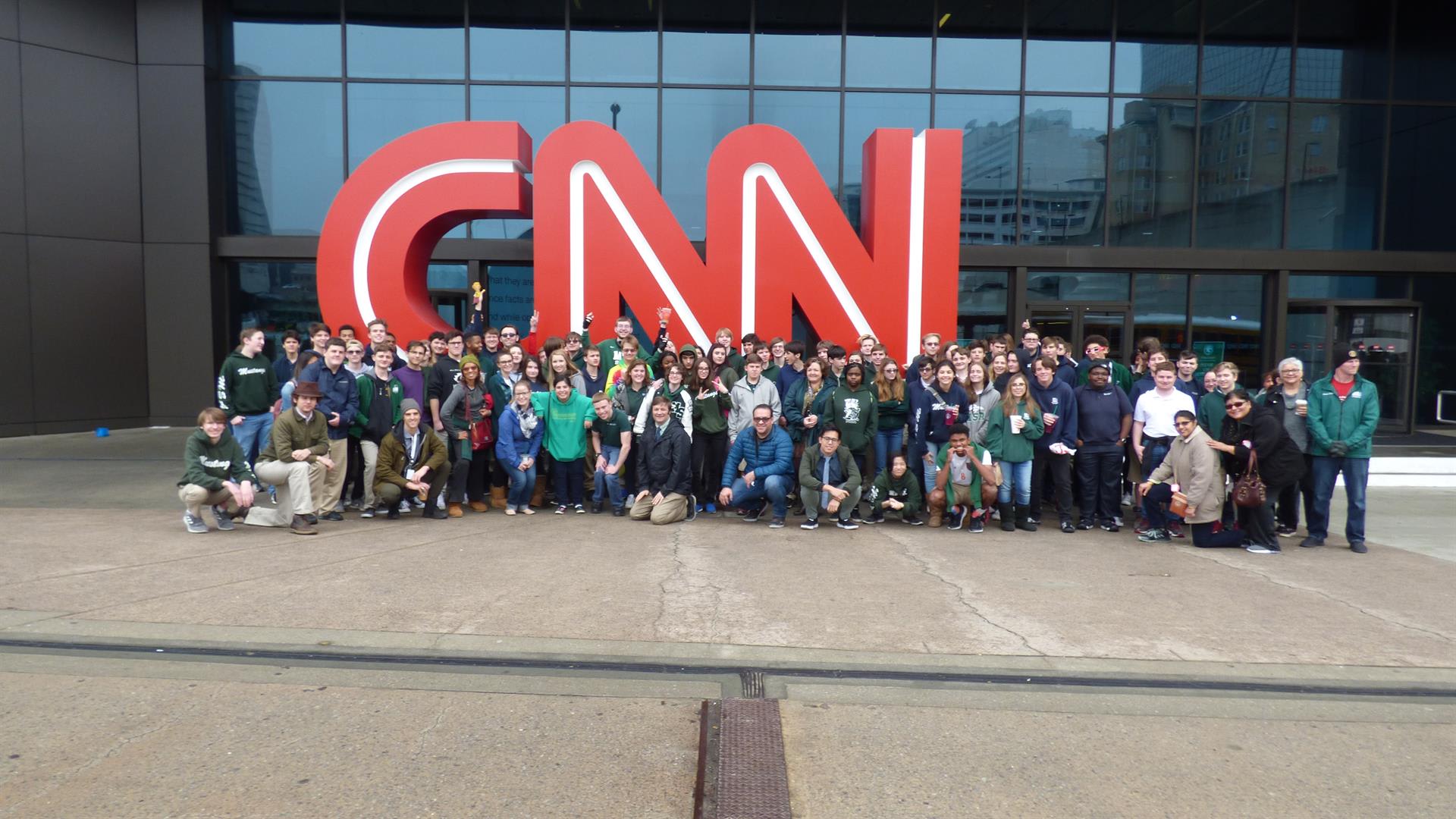 Civil and Human Rights

Guest Journalist - Jacob Baum, Upper School Junior
On February 11th, 2019, the Upper School took a trip to the Center for Civil and Human Rights. There we learned a lot about the struggles for equal rights throughout history, with a main focus being the Civil Rights Movement of the 1960's. Personally, I learned a lot about the Civil Rights Movement and the Freedom Riders, as well as small trivia based around harmful dictators and Human Rights defenders. After the Center, we went to the CNN food court, where we ate lunch. Overall, I enjoyed the experience, as I learned a lot more about the injustice around the world, and those fighting it.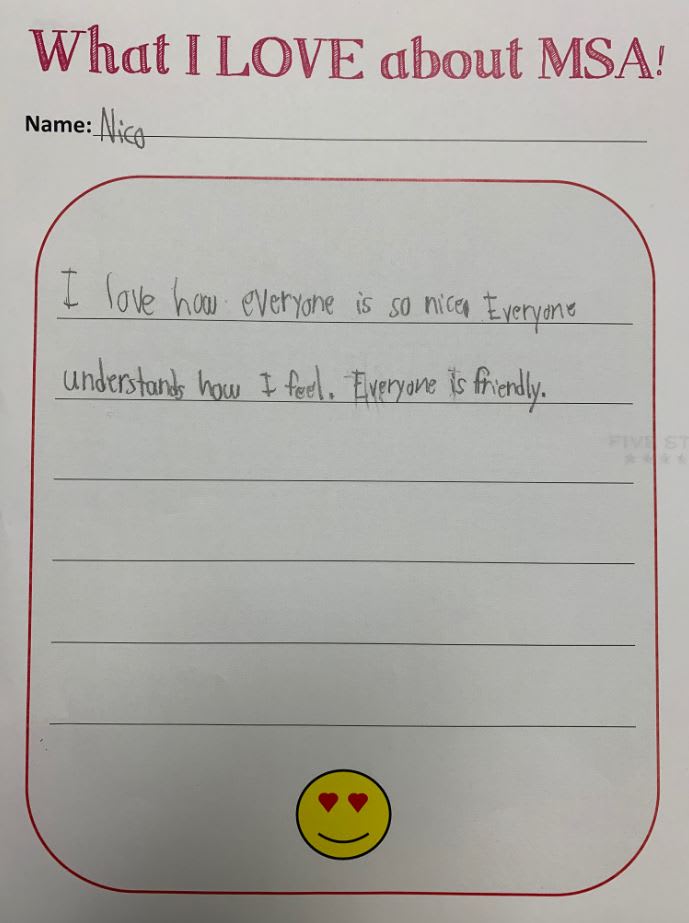 The Weekend Shirt

This shirt was created for the sole purpose of getting the word out around town about Mill Springs Academy. That is why we call it our Weekend Shirt. The point is to wear it on the weekend, when you are out and about so people see you. Maybe they will stop and ask you questions about your shirt, the hashtag (#SuccessInSchoolSuccessInLife), or the logo, thus giving you a terrific opportunity to share information about the wonderful school your student attends. When this happens we get the word out in the community and the shirt is doing its job. Let's show our school pride all around town.
These shirts are available to you for $14 each! All you have to do is go to the website, order yours today, and then WEAR IT!
www.millsprings.org/ws      (ws = Weekend Shirt)
This short sleeve tee shirt is 100% combed and ring spun cotton, it comes in gray with a large distressed logo printed in green on the front, Mill Springs Academy on the sleeve, and the hashtag #SuccessInSchoolSuccessInLife across the back in Mill Springs Green.
Oh and for those of you that already have one, you can wear it tomorrow because it's the weekend - no better time to wear your Weekend Shirt!
p.s. This is not just for students, but parents and grandparents, aunts and uncles, too!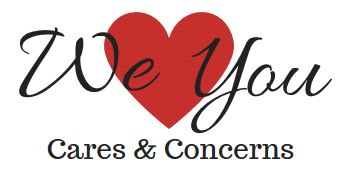 Community Cares & Concerns

The Allen Family
The Buckley Family
The Smith Family
If there is ever a care or concern you would like to share with the community, please just email me at any time, I will be glad to include either names or situations. For privacy, I will only list names and claim ignorance if anyone asks me for details. Cheri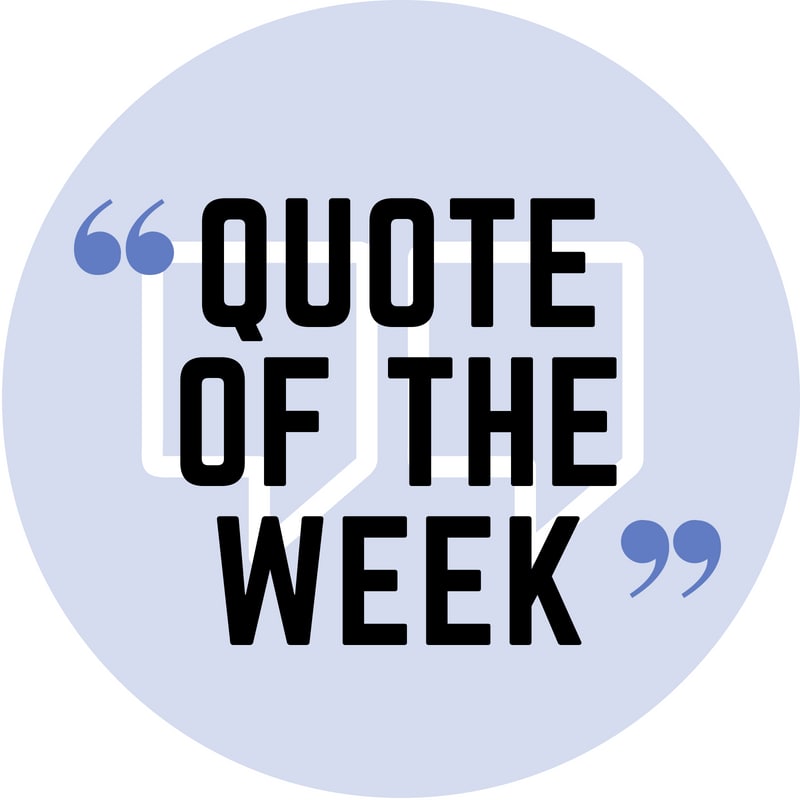 Quote of the Week
The ultimate measure of a man is not where he stands in moments of comfort and convenience, but where he stands at times of challenge and controversy.
--Martin Luther King, Jr.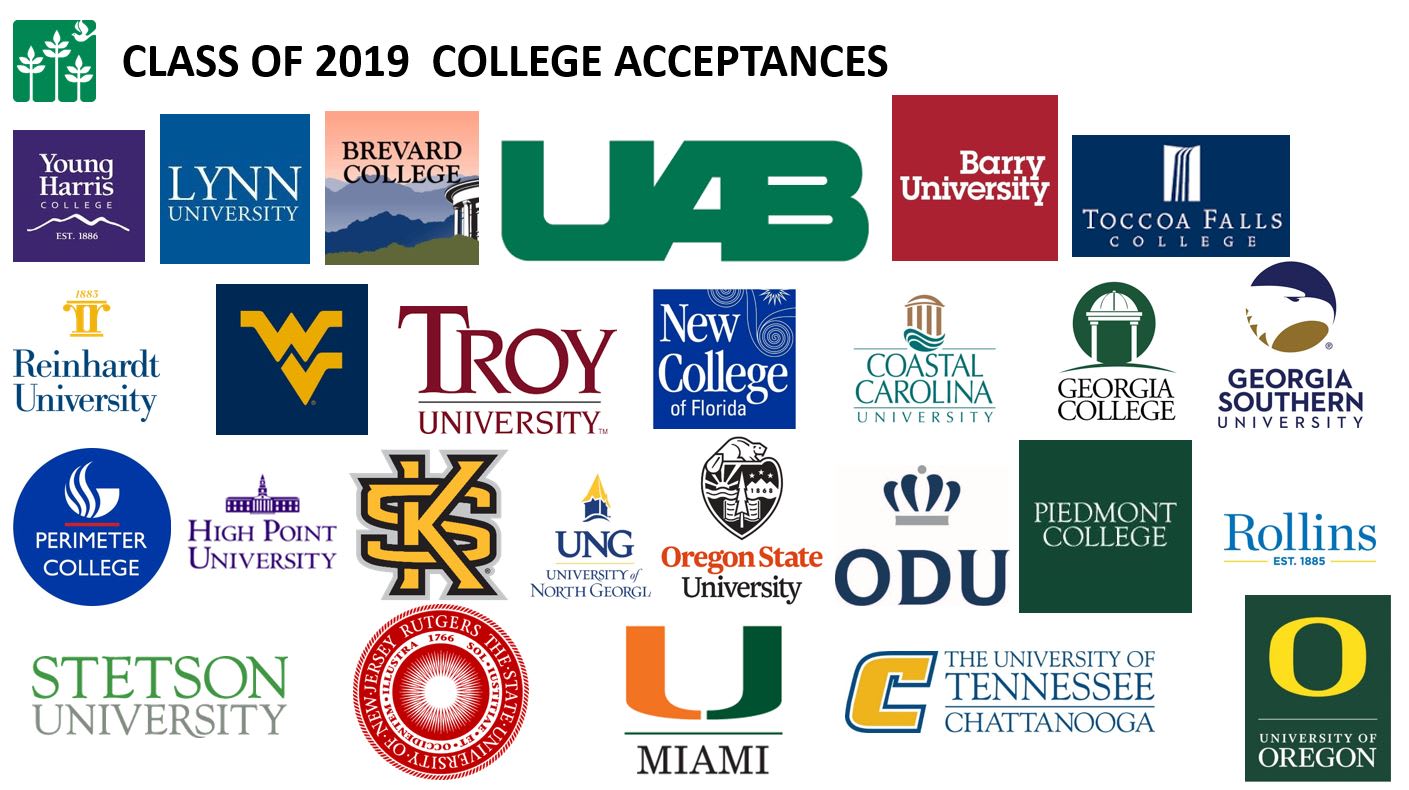 Friday February 15
All day
Your School
Monday February 18
All day
Thursday February 21
All day
Friday February 22
All day
Your School
Monday February 25
12:00 PM