May 3, 2019 | Vol 12, Iss 33, No 429

From April to May

Here we are in May! This week started off with the Tee Off for Technology Golf Tournament at White Columns with 100+ golfers, it was a beautiful day for golf. Band held their final exam, then they held two concerts for students and staff, fabulously done I might add. You can see the final Spring Band Concert on the evening of May 7. It was moved so that everyone could attend the memorial service for Robert. Then there were several other field trips throughout the week.
This week I think we are just going through the motions as the finality of things sort of sink in. But the students are always more resilient than we give them credit for. We adults are doing what we can to keep the momentum going. Robert was such a big presence on campus (and off) and we know that he would want nothing more than for us to continue carrying on the mission of the school. That is exactly what we intend to do. Move forward because we are all #MSAStrong.
I hope you have a fabulous weekend, even if it rains. See everyone on Monday!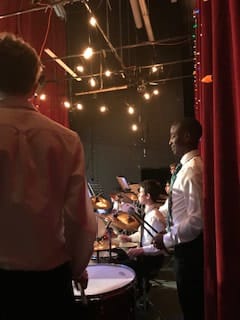 Fine Artist of the Week

Congratulations to the entire MSA Band, who put on a spectacular performance for the school this week, including selections by Journey, Imagine Dragons, and Coldplay! They even surprised the crowd with a very special inclusion of Sweet Victory from SpongeBob SquarePants (who recently turned 20), inspiring Wednesday's audience to wave their cellphone flashlights in the air, as they swayed to the mesmerizing beat of this fictional sports anthem. A good time was had by all!
Did you miss it? No problem! We have one last performance on Tuesday, May 7 at 7:00pm! Come early to enjoy refreshments!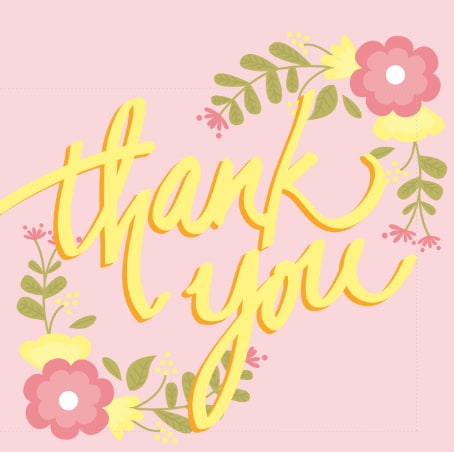 Parent Thank You
The PreUpper Faculty would like to thank Isa's mom, Monica Stokes, for the delicious fudge and Easter basket she provided for the teachers.
Thank you so very much!
Sincerely,
Nina King, Asst. Principal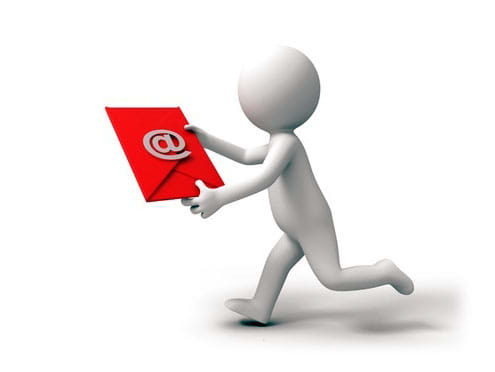 Can I Send you an Email?

Class of 2019 you are almost done with your high school career and soon you will be an alumni! It is such an exciting time and I bet you thought it would never get here!
There are a couple things you need to know about being an Alumni of the Class of 2019:
First, you can still keep up with your friends through MyMUSTANG (yes, the place where you go to get homework).

Second, you can still get the MSA Weekly News sent to you.

In order for those two things to happen, you must send me your personal email - not your MSA millsprings.org email because that will go away when you graduate - but your personal email address. Just REPLY to this message and send me that information and I will take care of the rest.
Right now you have access to the Alumni Portal - but when you graduate that access will go away if you don't send me your personal email address. So do it today, while you are reading this. Then you can use the same password that you currently use with your personal email to access MyMUSTANG after you graduate. AND you will continue to receive copies of the MSA Weekly News in your inbox every Friday, just like you do now so you can keep up with friends and teachers still here on campus.
So click on REPLY and send me your personal email address today! OH and keep in touch! We love to hear what is going on with everyone.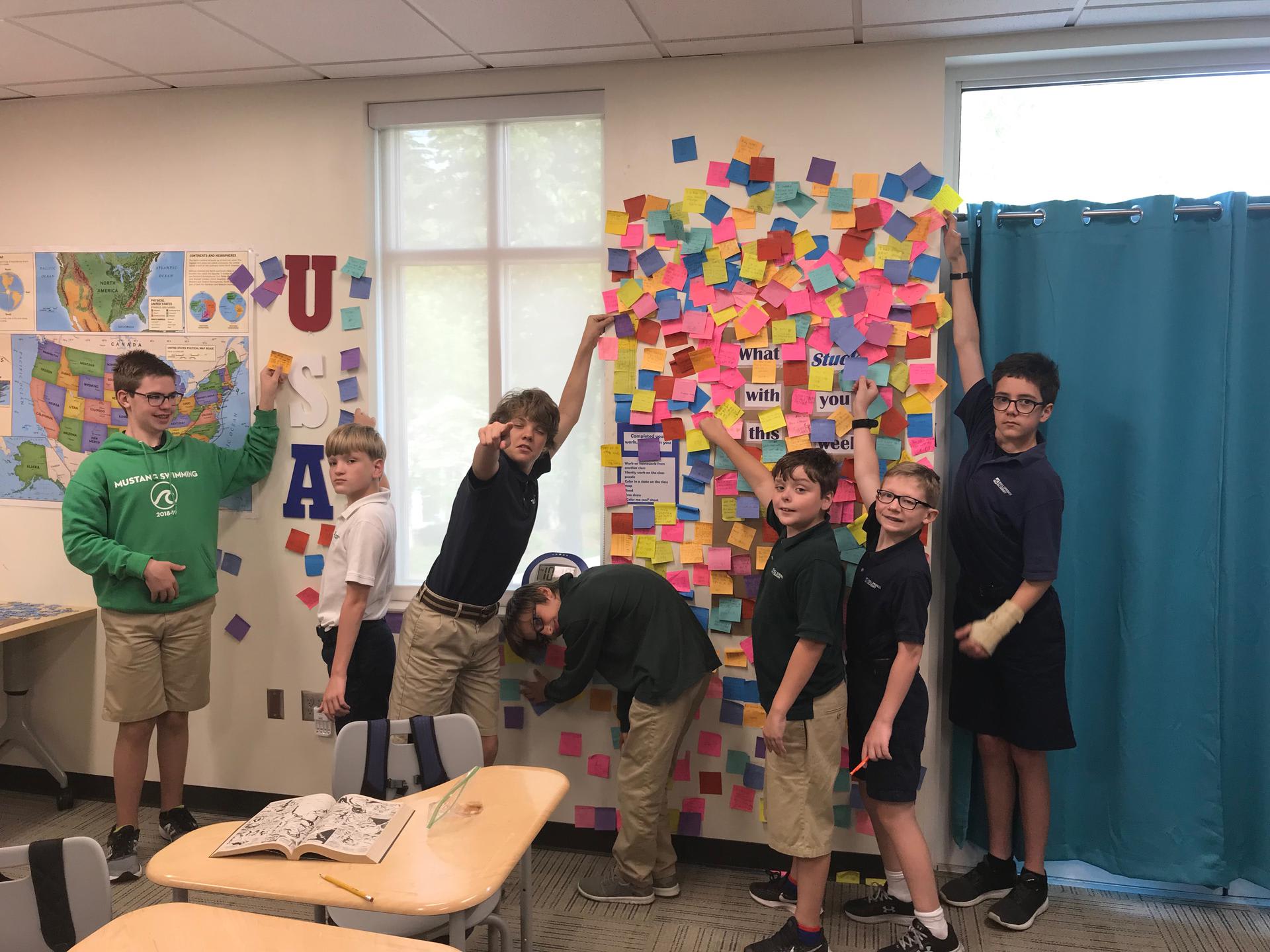 What Stuck with You this Year

The "What Stuck with You" wall has become a staple in our Middle School. The wall is located in the social studies classroom where students write a weekly note about what they have learned in class each week. As the year is coming to an end we are putting a new twist on this, this week 6th graders wrote about "what stuck with them this year." The students wrote reflections about what they appreciated most about Mill Springs and being in Middle School. Below are some of the student's responses and they are pictured in this order as well.
I enjoy having a laptop and being a Level "R". William Gaines
I love being a level "R. Ward Sutlive
My best friends have stuck with me, they always have, they always will. Sam Copple-Goodman
All of the nice teachers. Devin Coetzee
We trust each other in Middle School. Coleman Reeves
I love that my art is displayed in the Middle School building.  Joey Lenox
I appreciate how we have community meetings so we can share with other students how they are progressing. Fullerton Dale

Public Open House

Wednesday, May 8

9:00 - 11:00am
Student Activity Center
This is our last Open House of the year. Many of you have attended an Open House on campus, and if you have, you know it is a great opportunity for someone to get a good feel for what Mill Springs is all about. If you haven't attended an Open House, it provides potential families with an overview of the school, a wonderful Fine Arts presentation, at least one parent and one student perspective, a tour of the school and an opportunity to speak with the principal. If you know someone that might benefit from attending MSA, PLEASE invite them to an Open House or better yet bring them! Word of mouth is by far the biggest way families find their way to Mill Springs. We know that you sometimes have the chance to be "Mill Springs on the Street" and we truly thank you for sharing MSA!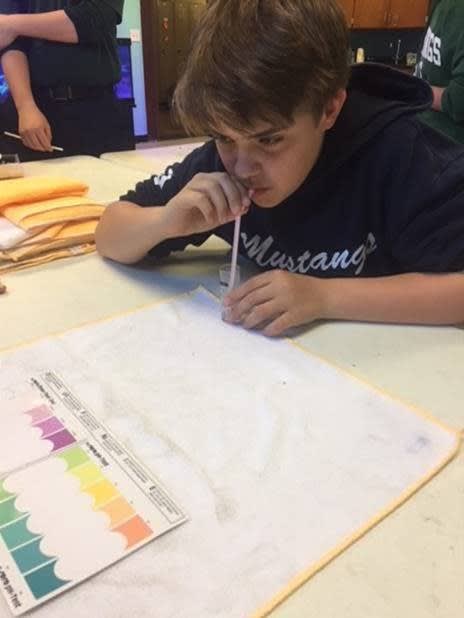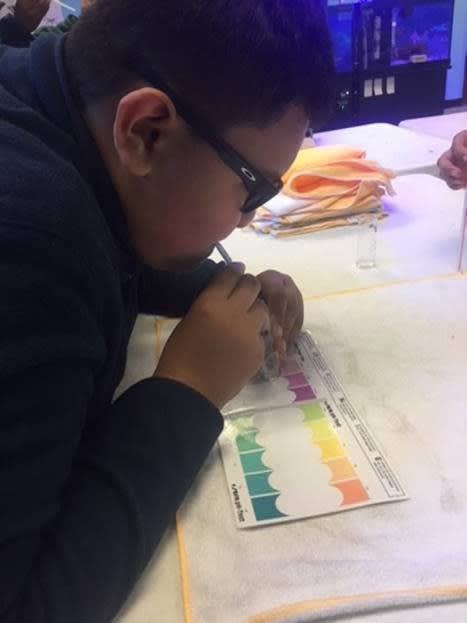 Ocean Acidification

This past week in Michael Adams and MG's Coral Lab classes, students learned about ocean acidification. Over the past 200 years, the oceans have absorbed approximately half of all the carbon dioxide emitted by humans. This provides a convenient long-term storage solution for emitted carbon but also creates negative changes in the ocean. When carbon dioxide reacts with seawater, it produces carbonic acid, which releases hydrogen ions, thus reducing the pH of the water (making it more acidic). When this acidification reaction occurs, marine animals that are extremely sensitive to changes in pH suffer (corals in particular). This acidification, along with the gradual warming of our planet's oceans from the burning of fossil fuels, is the primary reason we have lost over 50% of the world's coral reefs. 
To simulate this reaction, Coral Lab students engaged in a very simple experiment. They were each given two identical samples of seawater from our reef tanks. With the first sample, a pH test was performed and a result of approximately 8.0 on the pH scale was recorded (slightly alkaline and normal for seawater). With the second sample, students were given a straw and asked to blow bubbles into the sample prior to testing for pH. This act of respiration creates carbon dioxide, which, when mixed with seawater, forms carbonic acid. After the bubble blowing, a pH test was performed and a result of approximately 6.0 on the pH scale was recorded (much more acidic). 
Through this simple experiment, we can see very clearly just how humans are impacting the oceans. Additionally, it provides our students with a strong sense of awareness for just how fragile our oceans can be. These pictures are from the experiment. 
Don't forget, "THE OCEAN'S AWESOME. . ."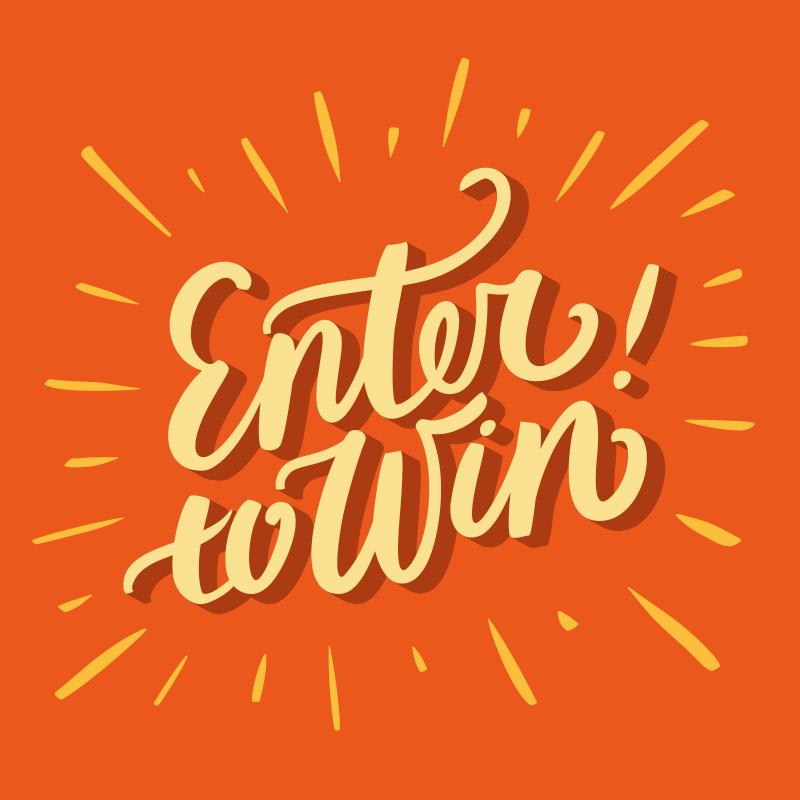 It's Contest Time!

The winners (3) of this week's contest will each receive a $10 game card at Andretti's in Roswell. The winners will be announced in next week's MSA Weekly News.
Here are the rules, follow them carefully:
You must use THIS LINK to enter
You must be a student
You must tell me what you enjoyed reading about in this week's MSA Weekly News.
You must get your entry in by Wednesday, May 8 at midnight.
PARENTS/TEACHERS don't cheat, students must find this on their own!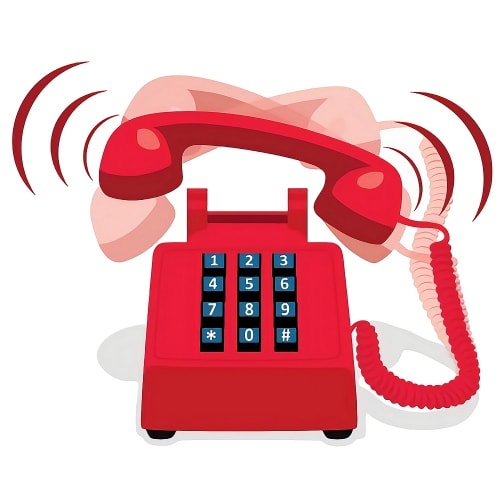 Are YOU Calling PreUpper?

If you are a PreUpper School family, or you frequently call someone in the PreUpper School you should save these phone numbers in your cellphone. Then if they call you, your phone will let you know who is calling and you won't miss their phone call or anything important.
Susan Sanders, Principal    678-893-7843
Nina King, Asst. Principal    678-893-7791
Michael Griffeth    678-893-7862
Kris Hawksworth    678-893-7776
Josh Hersko    678-893-7863
Karen Kaiser    678-893-7844
Martha Muir    678-893-7860
Bryan Sellers   678-893-7782
Courtney Smith    678-893-7845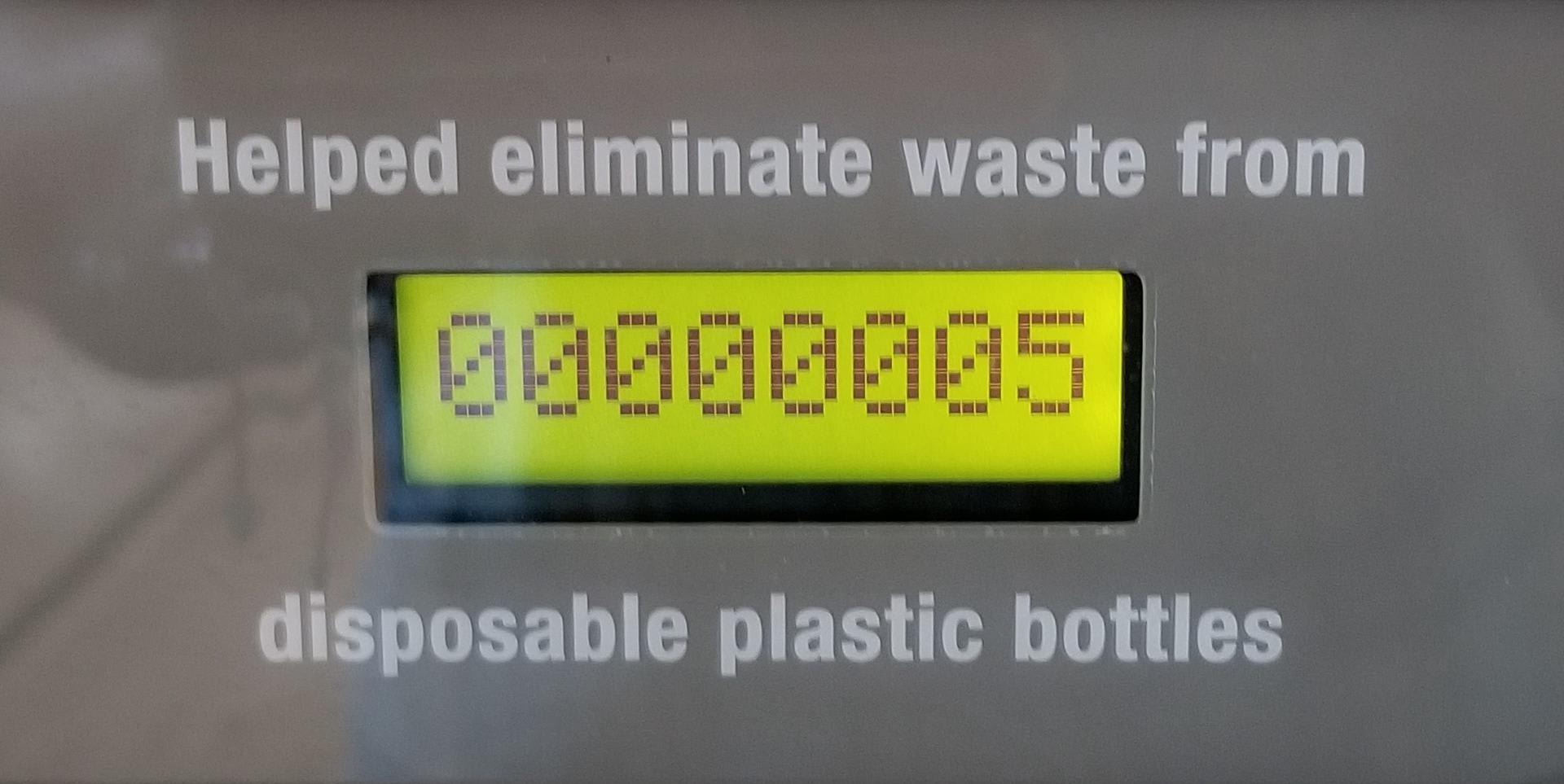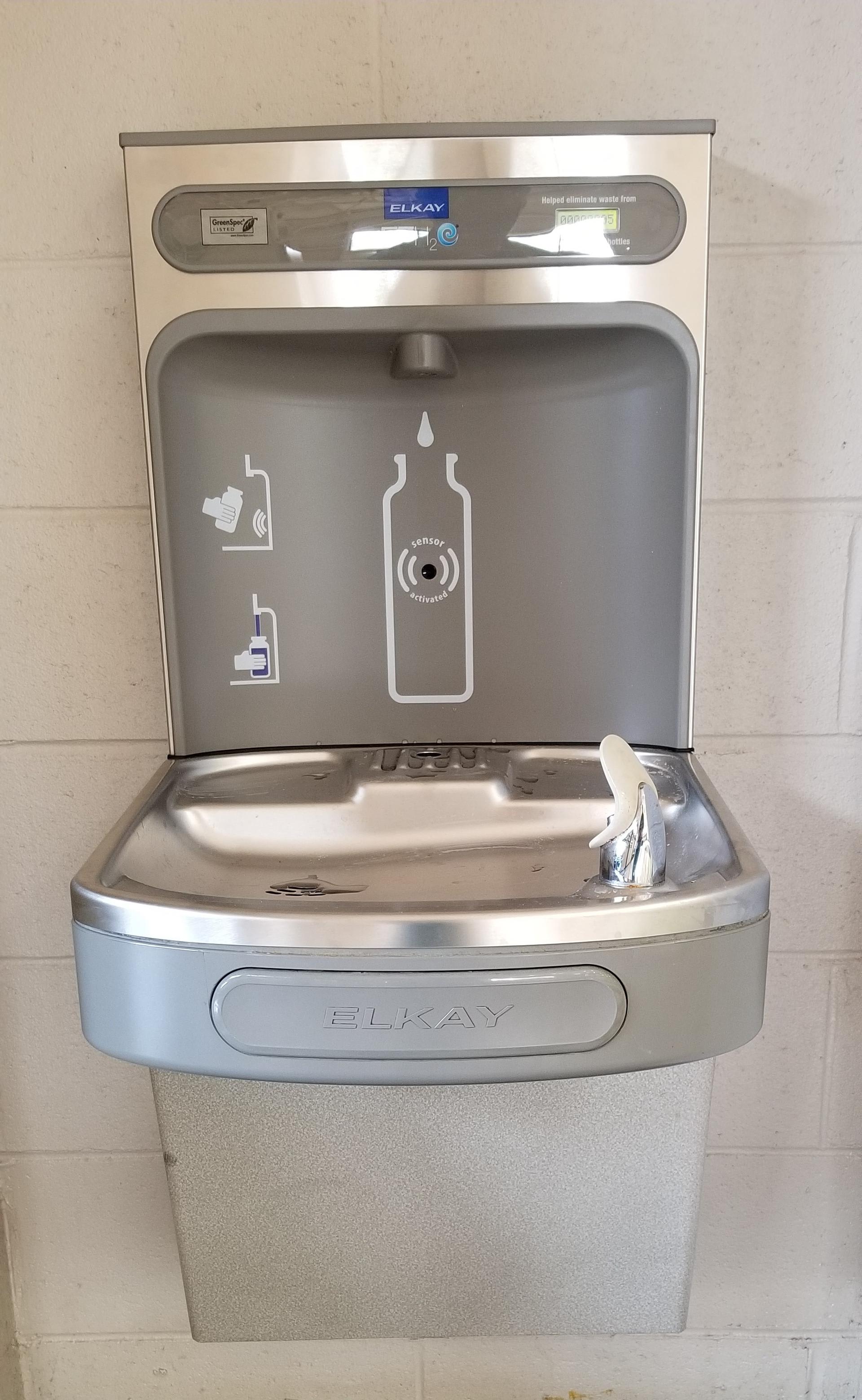 Class of 2019 Gift

Every year the senior class raises money to provide a gift to the school. This year their goal was to raise enough to obtain and install two water bottle filling stations. These two filling stations were installed yesterday. They were added to the fountain in the Upper School commons area and then to the gym fountain. The seniors have sold snacks and conducted out of uniform days to raise the necessary funds, eventually there will be a plaque above each stating they were donated by the Class of 2019. So the next time you are in the gym or the Upper Commons Area, check out the water bottle filling stations.
Thank you to everyone who participated by buying snacks and paying for their out of uniform day. Thank you to Siobhan Hightower for the idea and the Class of 2019 for making it happen.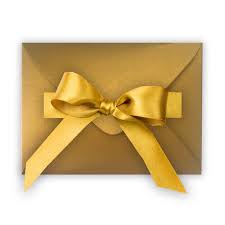 Attention all MSA Parents

We are extending the deadline for End-of-Year Teacher and Staff Gift contributions to Friday, May 10th.  Each year, MSA parents have generously thanked our teachers and staff at the end of the school year with a group cash gift. No amount is too big or too small!! Remember, you get the added advantage of not having to go buy gifts for staff, teachers and your child's principal during this hectic time of finals, field trips and last minute assignments!!
You can mail a check for your entire donation payable to MSA PVA to the school or feel free to personally deposit your cash or check in the decorative box located at the front desk inside the Administration Building. Also, you can make an online payment through the website:
Go to www.millsprings.org/pva


Scroll down to "Teacher & Staff Gift Contribution."

Enter an amount along with your name and email address.

Then just click SUBMIT and you will be prompted for your credit card information.

This is a wonderful way to show MSA's teachers and staff our heartfelt appreciation for a YEAR WELL DONE!!!
Thank you for your participation. If you have any questions then please do not hesitate to contact Debbie Drew.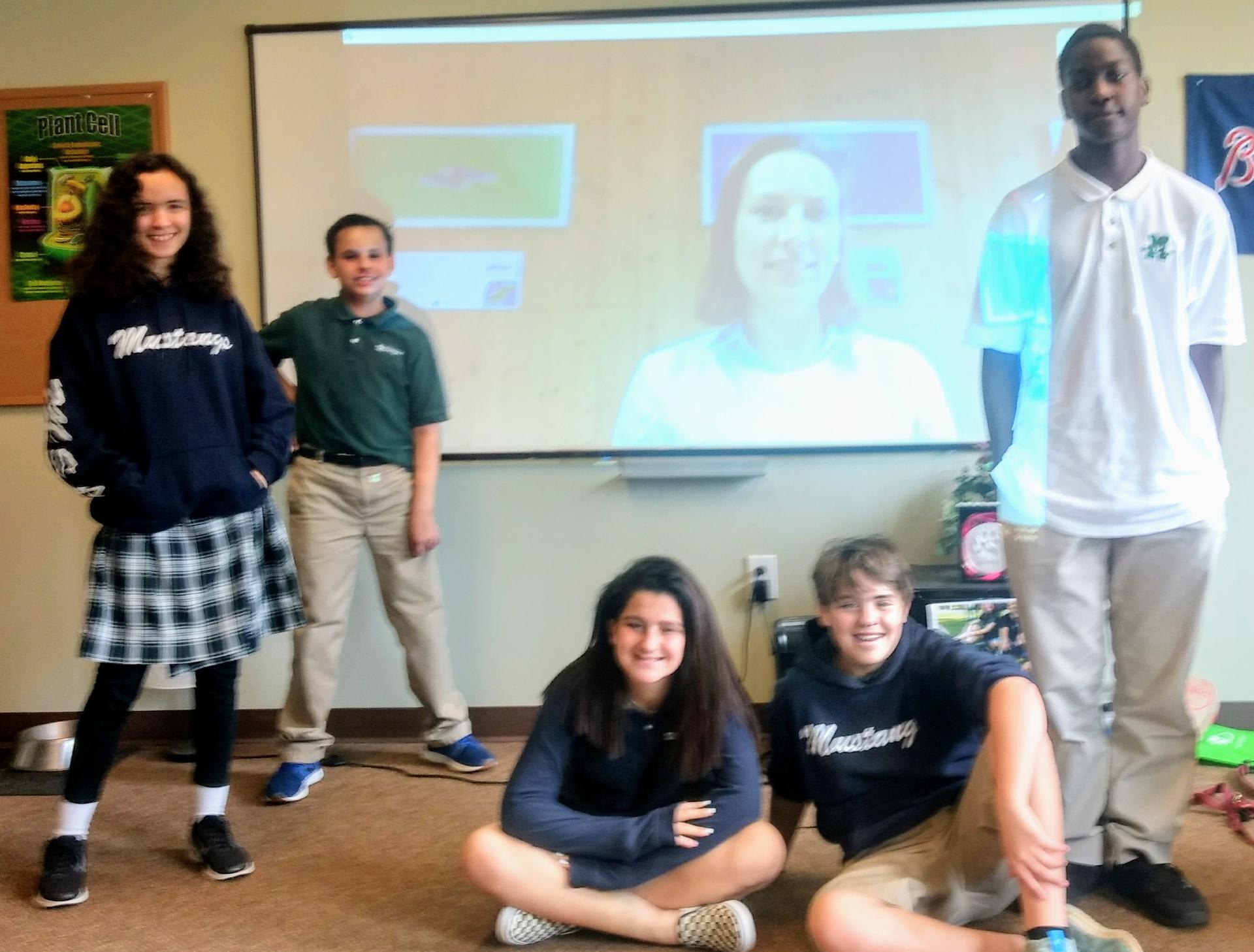 Skype a Scientist

This week we had a Skype session with environmental microbiologist, Dr. Kata Farkas. Dr. Farkas spoke with some of the PreUpper students, from the UK where she lives and works. She answered questions about bacteria, viruses, and attaining a career in science.
--Bryan Sellers, PreUpper Instructor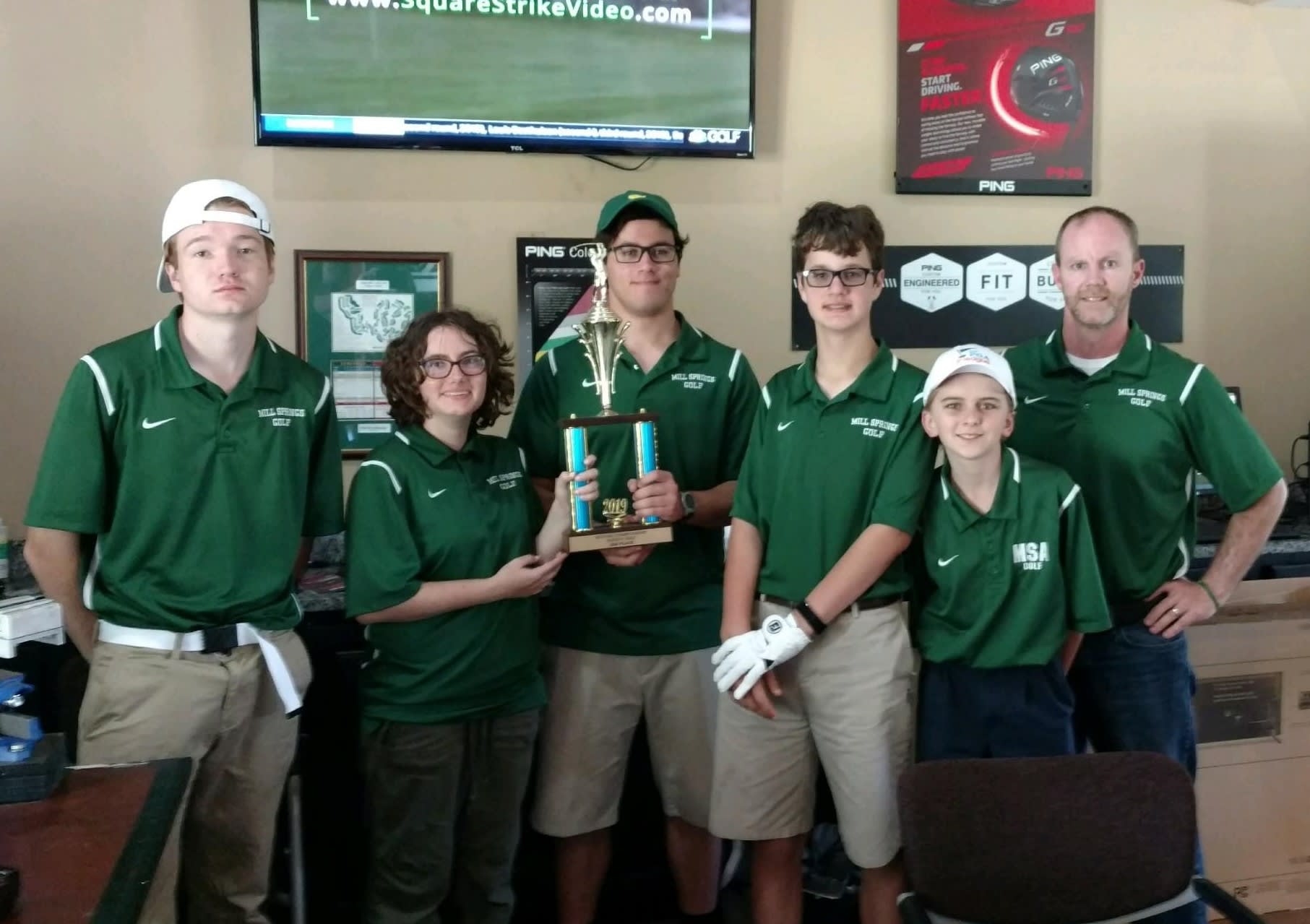 Congratulations Golfers!

The Golf team came in second by one stroke at the Conference Championship but Andrew Buchberger came in first individually. Pictured from left to right are Conor O'Keefe, Maddie Hahn, Vijay Shah, Andrew Buchberger, Jake Riggins and Coach Michael Smith.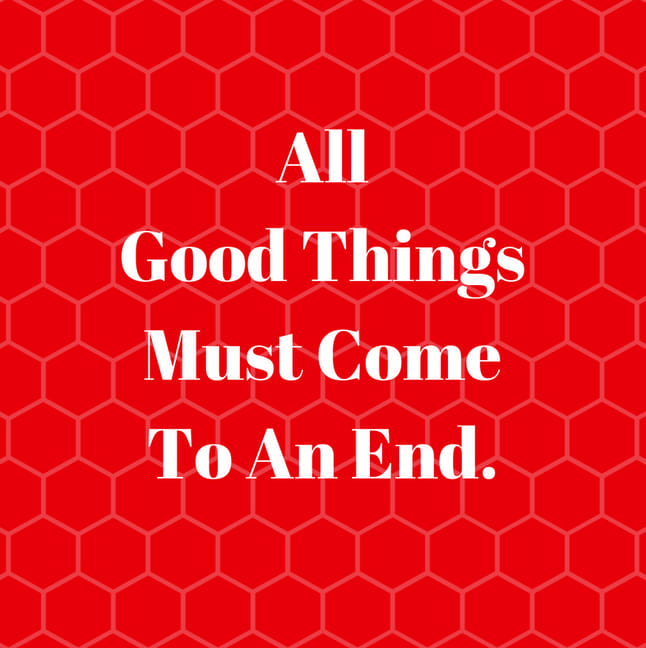 PM Program

Please make a note that the final day of the PM Programs will be Thursday, May 16th. We will not have PM Programs the last week of school.  Unfortunately all good things must come to an end.
Lower School Remembers Robert

On Monday morning, the Lower School had a community meeting to share thoughts and memories of Robert. These are some of the comments shared by our students.
Wyatt Cadora – When I first came to MSA to meet Robert and Laurie, I really like Robert a lot. I felt good meeting him.

S

ammy Lesser – I remember on the first day of 1st grade Robert helped me off the bus.
Nico Bateson – When I first came to visit MSA, Robert made me feel wanted and welcomed. I am going to miss him a lot.
Ari Kaplan – When Robert was outside in the morning, it made me happy seeing him as I got out of the car.
Ady Rajarajen – When I get off the bus every morning, it made me happy to see Robert.
Griffin Snell – I liked how he never got mad at you no matter what you did.
Brady Mashburn – When I was first interviewing, Robert had some good jokes and we laughed.
Caleb Donaldson – Robert was always nice and happy.
Ethan Cohn – On the first day I met him during my interview, I liked that he pulled out his guitar and played for me.
We are all blessed to have known Robert and be a part of this school!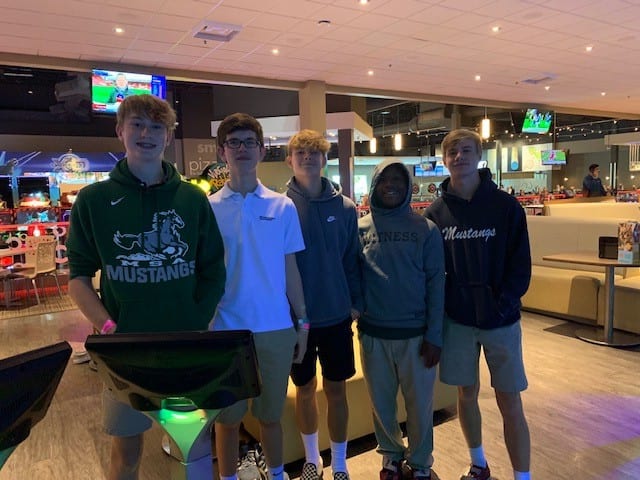 The Main Event

Last Friday, PreUpper 8th graders went to Main Event. This is just one of the great events planned to celebrate the end of the year. The students had a fun time playing laser tag, bowling, and being let loose in the arcade. It was so great to see everyone having a good time together and enjoying one of the last times they will all be in the 8th grade together.
Next week the 8th graders will be celebrating the famous PreUpper "8th Grade Week"!! There are different things planned for each day, all in celebration of the achievements of this amazing group of students. The week will finish up with the special 8th Grade Rafting trip where they will be going whitewater rafting and on a ropes course in North Georgia.  Pictured left to right: Zach Burns, Clayton Weseman, Sam Godwin, Jonathan Hill, Zach Weiss
--Karen Kaiser, PreUpper Instructor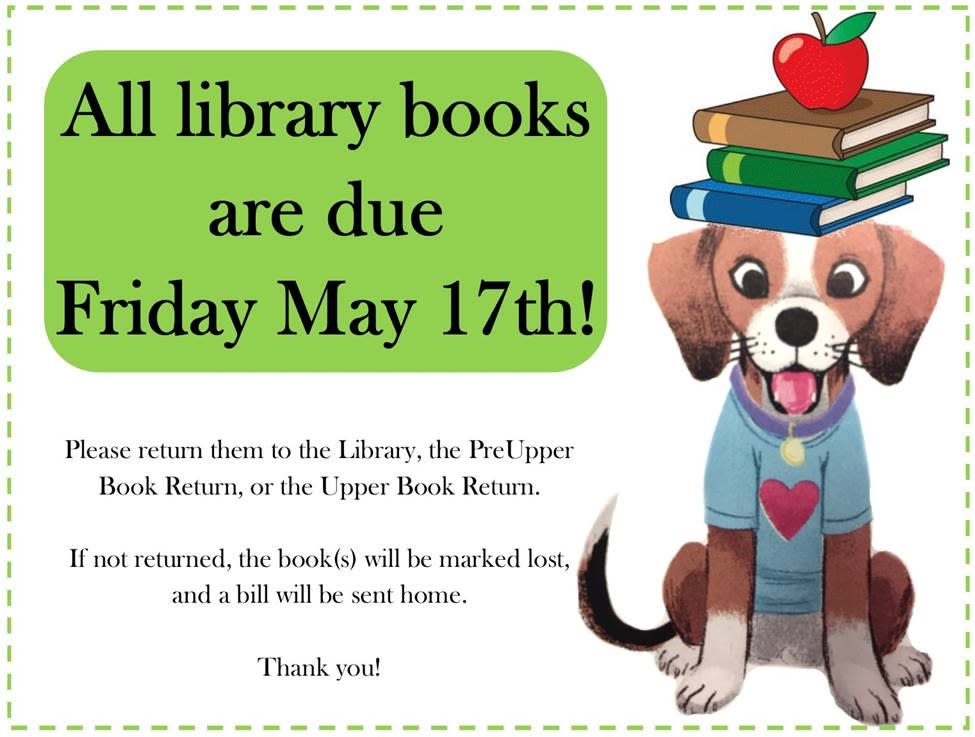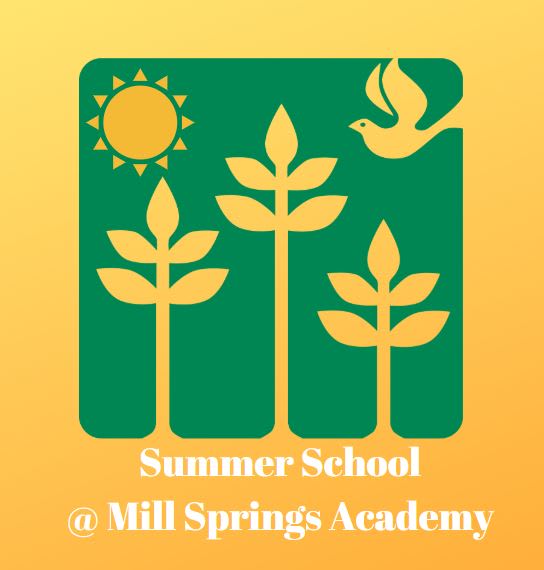 Do you Need Summer School?
Do you know someone that needs Summer School, or maybe you want to pick up a class over the summer yourself? If you do, you can find information about Summer School on our website, be sure to share it with those that need it. We are offering most of the core classes and certain electives. Look for those offerings as well. If you have any questions about the program you can contact Taniah Jones, Summer School Director.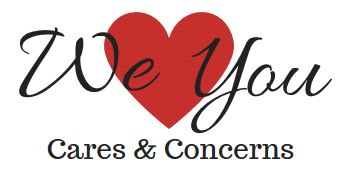 Community Cares & Concerns

The Allen Family
The Buckley Family
The Moore Family
The Smith Family
The MSA Community
If there is ever a care or concern you would like to share with the community, please just email me at any time, I will be glad to include either names or situations. For privacy, I will only list names and claim ignorance if anyone asks me for details. Cheri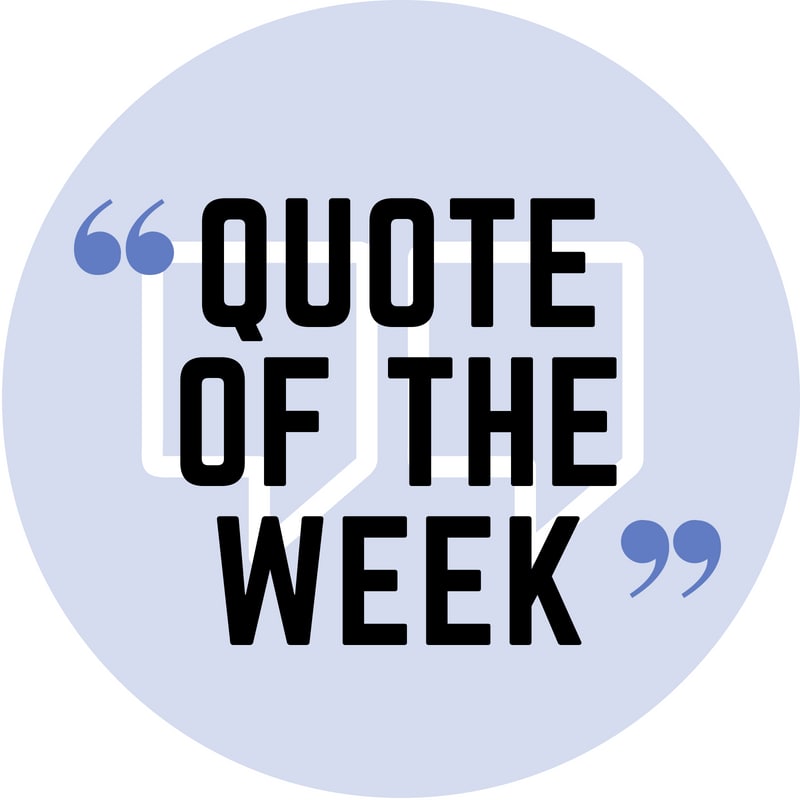 Quote of the Week
Happiness is produced not so much by great pieces of good fortune that seldom happen as by little advantages that occur every day.
--Benjamin Franklin
Monday May 6
9:00 AM
U Grt Rm
Wednesday May 8
9:00 AM - 11:30 AM
Theater