September 6, 2019 | Vol 13, Iss 4, No 436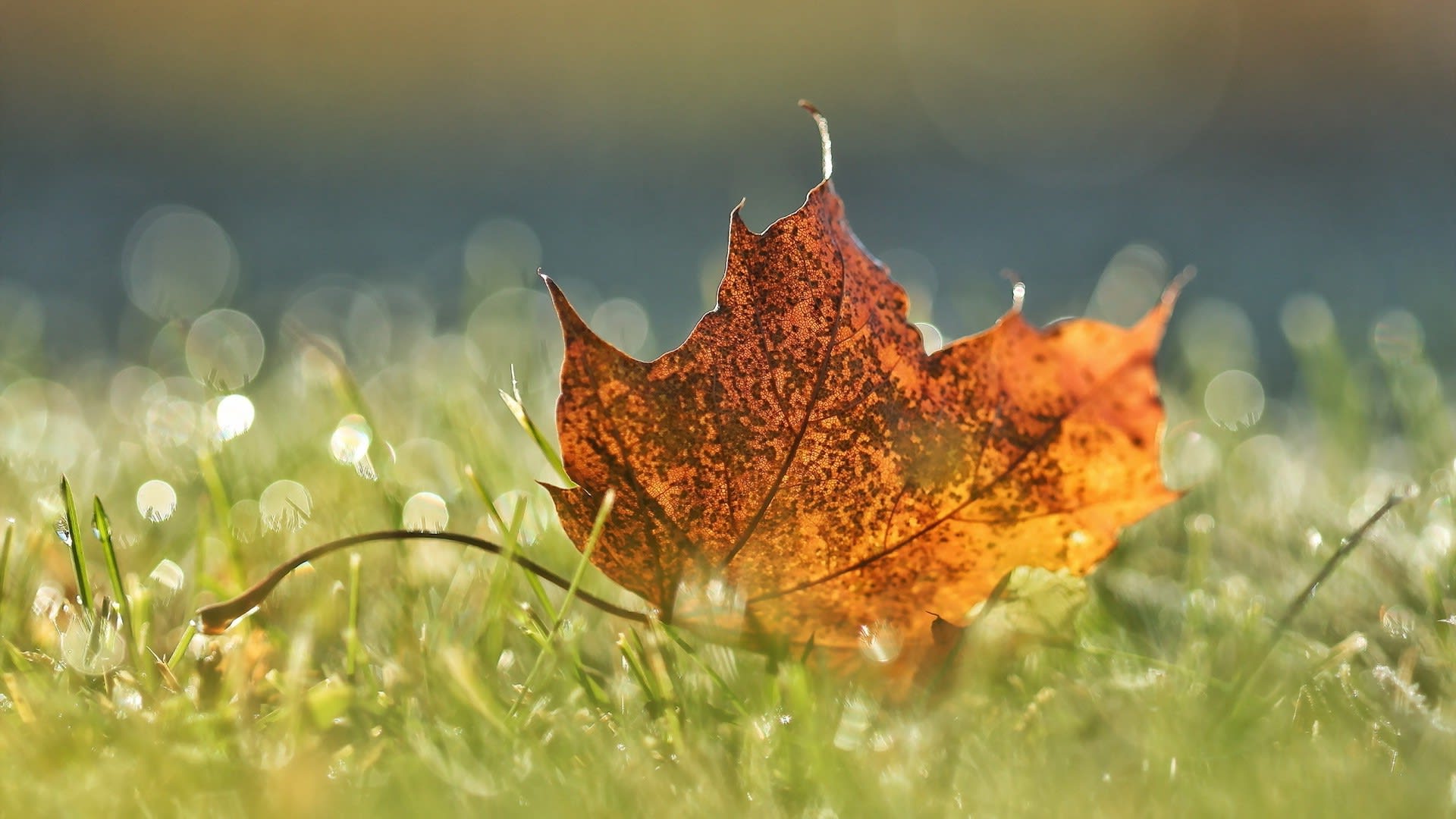 Take a Moment to Notice
We have had an awesome week and hope you have as well! It was short and sweet, but we learned lots of great information about ADHD during our professional development day. So much so that it is turning into a parent workshop (see Parent University) at a later date! We have had some wonderful soccer and volleyball events, not to mention Middle's Mini Day and Mustang MANIA! Such excitement!
This morning on my way into school I noticed that my large maple tree was yellowing on the top and that it was dropping leaves already. It doesn't seem like it should be time for that to happen, but I suppose it is. It still feels like summer outside, yet the clock keeps ticking. There is always something beautiful to appreciate, just make sure you take a moment to notice.
Have a nice weekend, see you Monday!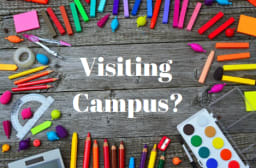 As we make an effort to keep our campus safe for everyone, it would be a great help if ALL visitors (yes, parents too) would check in at the front desk of the Administration Office when you are on campus. Thank YOU!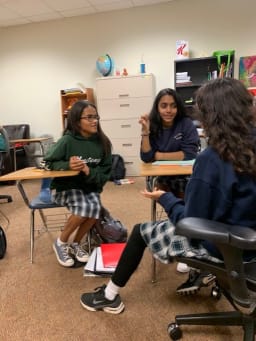 In PreUpper's Georgia History class, the students played Trashket Ball for the first time this year!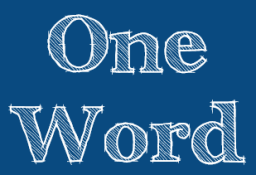 If you could use only ONE word to describe Mill Springs Academy, what ONE word would you use, and why?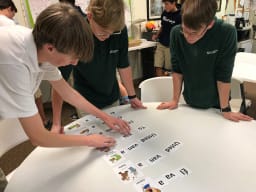 Upper School's Spanish II students are learning the use of the verb "IR" to express actions that will be done in an immediate future.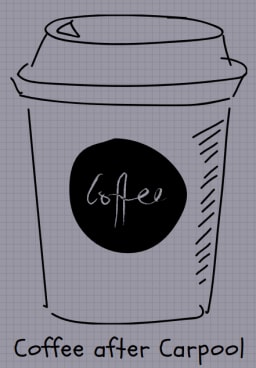 Join your fellow MSA parents for coffee on Monday, September 9! Just drop your kids off at school and come on over to the Starbucks (at the intersection of Crabapple and Houze Roads - 12330 Crabapple Road, Alpharetta) right after.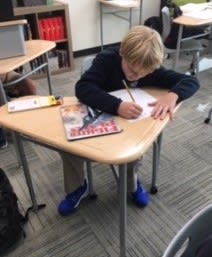 The 5th and 6th grade Middle School English Language Arts students have been doing independent reading as homework and in their free time for the last couple of weeks which will lead up to a book report project that they began working on this week.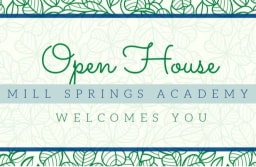 If you know someone that might benefit from attending MSA, PLEASE invite them to an Open House or better yet bring them!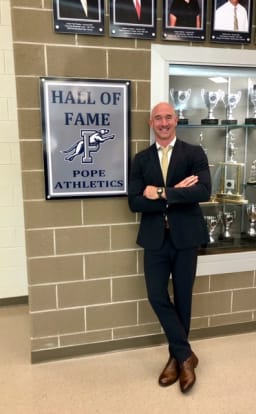 This past Friday Josh Hersko (PreUpper instructor and MSA Swim Coach) was inducted into his High School Hall of Fame in recognition for his years as a member of the varsity swim team.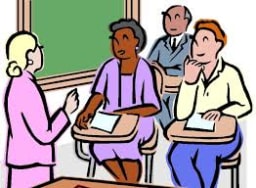 This is a wonderful opportunity to visit your student's community.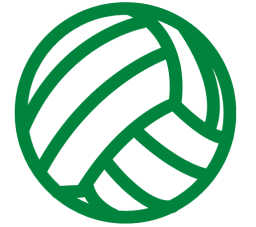 Please congratulate your Lady Mustangs Volleyball team on their first home win of the season!!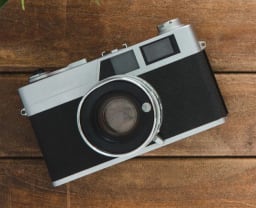 Your student's school pictures are ready for viewing. Please look them over.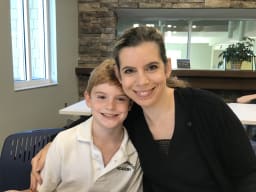 Lower School parents attended the first Lil' Mustangs Mini day to learn about the curriculum in Lower School.
You may recall we had an article about the PreUpper students working on a project titled, "I am from..."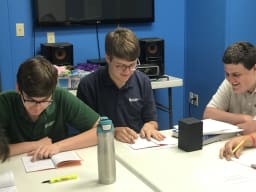 This week rehearsals got underway for this year's one-act play, !Artistic Inspiration.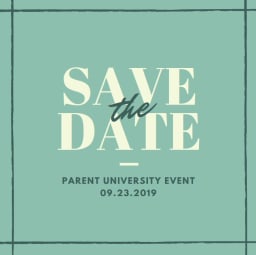 Mill Springs Academy is hosting a parent speaker event on ADHD, Monday, September 23, 2019 at 8:30 am.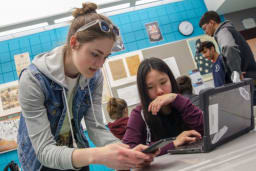 Joyce Derr, a certified Speech and Language Pathologist and Debbie Brineman, a certified Occupational instructor, who each have more than 30 years of experience, will share their extensive knowledge of the latest tools, apps, and devices to support learners.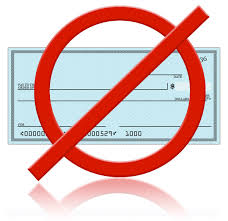 You may notice some changes as we slowly move to all electronic payments.
COMMUNITY CARES & CONCERNS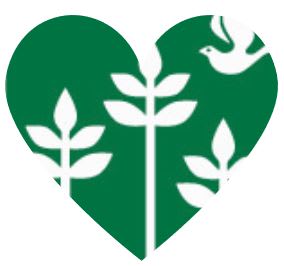 Individuals Going through Surgery
Newlyweds
The Smith Family
The Tijerina Family
Traveling Families
If there is ever a care or concern you would like to share with the community, please just email me at any time, I will be glad to include either names or situations. For privacy, I will only list names and claim ignorance if anyone asks me for details. Cheri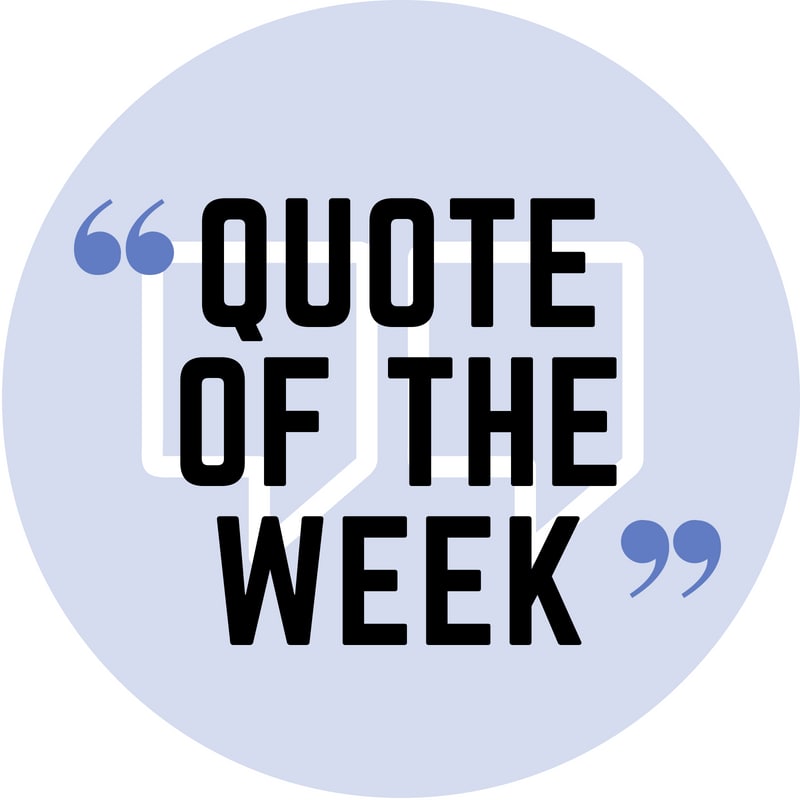 It takes twenty years to make an overnight success.
--Eddie Cantor
Friday September 6
1:00 PM - 3:00 PM
Your Great Room
Friday September 6
3:30 PM - 5:00 PM
Gym
Monday September 9
8:00 AM
Starbucks, 12330 Crabapple Road, Alpharetta, 30004
Monday September 9
12:00 PM
Tuesday September 10
8:00 AM - 9:00 AM
Wrestling Bldg
Tuesday September 10
4:30 PM - 5:30 PM
Howard School
Wednesday September 11
9:00 AM - 11:30 AM
SAC - Theater
Thursday September 12
All day
Thursday September 12
12:15 PM
Theater
Thursday September 12
2:30 PM - 3:30 PM
Wrestling Bldg