March 22, 2019 | Vol 12, Iss 28, No 424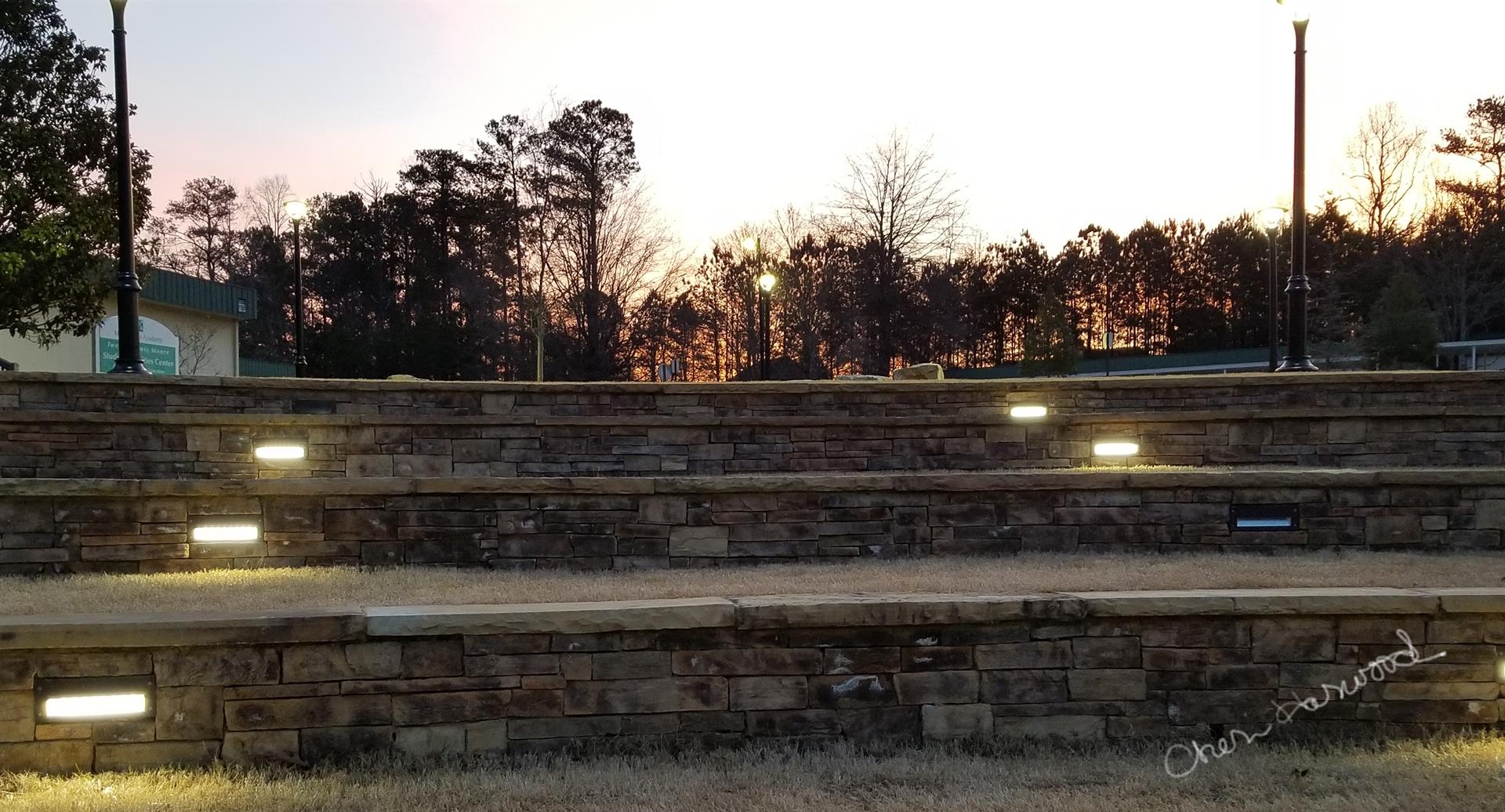 %firstname% We have had Another Great Week!

NOTE: Tomorrow's MSA's Got Talent event has been CANCELLED.
This week has been full of rehearsals for senior presentations, which begin on Monday. They have worked so hard on this all year long. Our Lower School gave a wonderful performance (actually 2) of Shrek - make sure you check out the finale song on the school's Facebook page. We have some stars in the making for sure! The PreUpper attended a play today and there is more about that below. Oh and the results of the 9th Annual Spring Break Survey are to follow as well! It's been a full week and we are that many days closer to a much looked forward to break. (Pictured is a beautiful morning on our campus from the vantage point of the Amphitheater.)
Have an awesome weekend and enjoy the milder temperatures.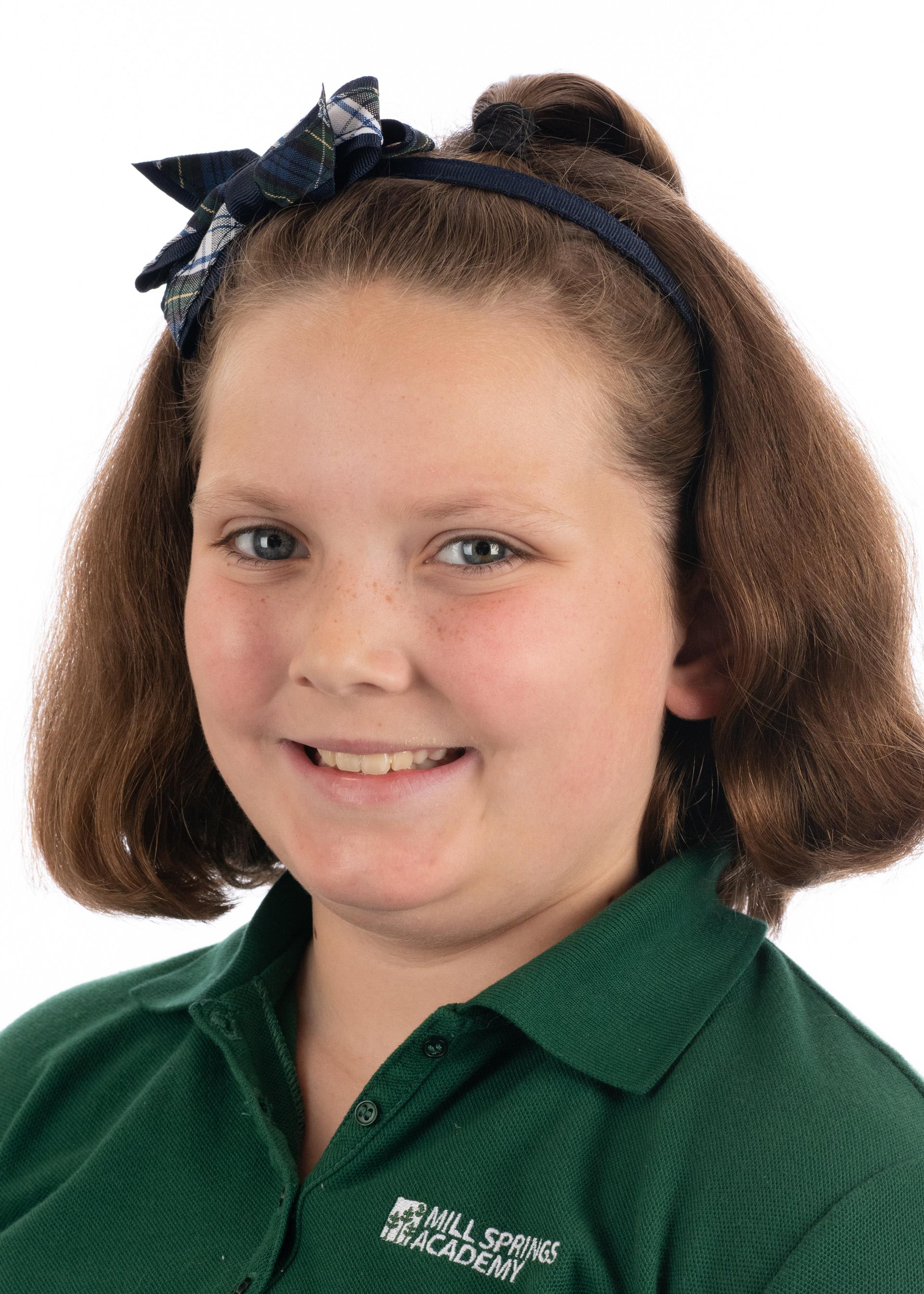 Fine Artist of the Week

Charlotte Leber is a sixth grader in the Middle Drama class. She always has a huge smile, and comes in ready to learn! She likes performing, and has already performed in shows outside of MSA, like Mary Poppins! In class, she was one of the first to memorize her monologue as Lucy in You're A Good Man, Charlie Brown. All this and more makes Charlotte our Fine Artist of the Week!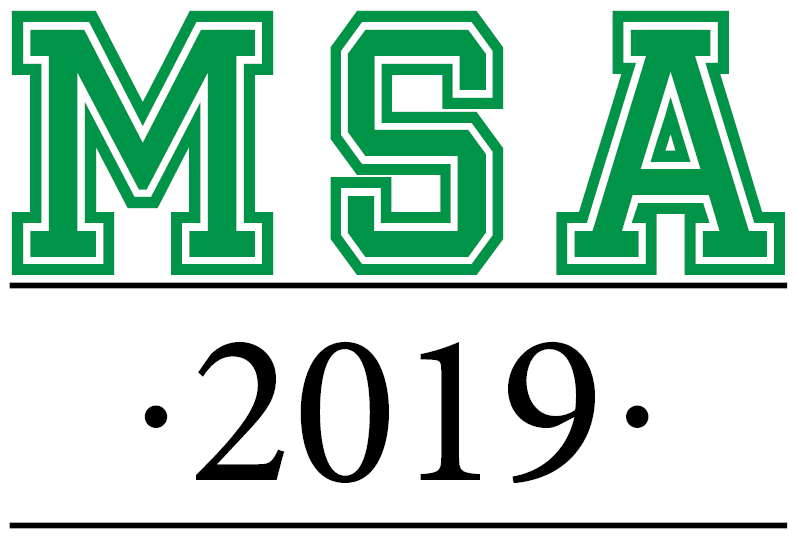 College Acceptance

Congratulations to Christian Kelm! He has been accepted to the University of Georgia.
Way to go! We are so proud of all of our Seniors.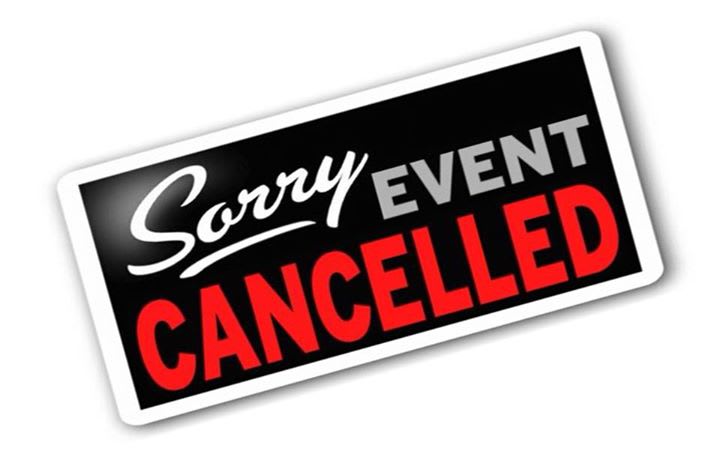 Got Talent - CANCELLED
Saturday's MSA's Got Talent event has been cancelled. We are so sorry but the event cannot be held due to lack of performances. The PVA is discussing a possible family fun event in April and will keep everyone informed of those plans.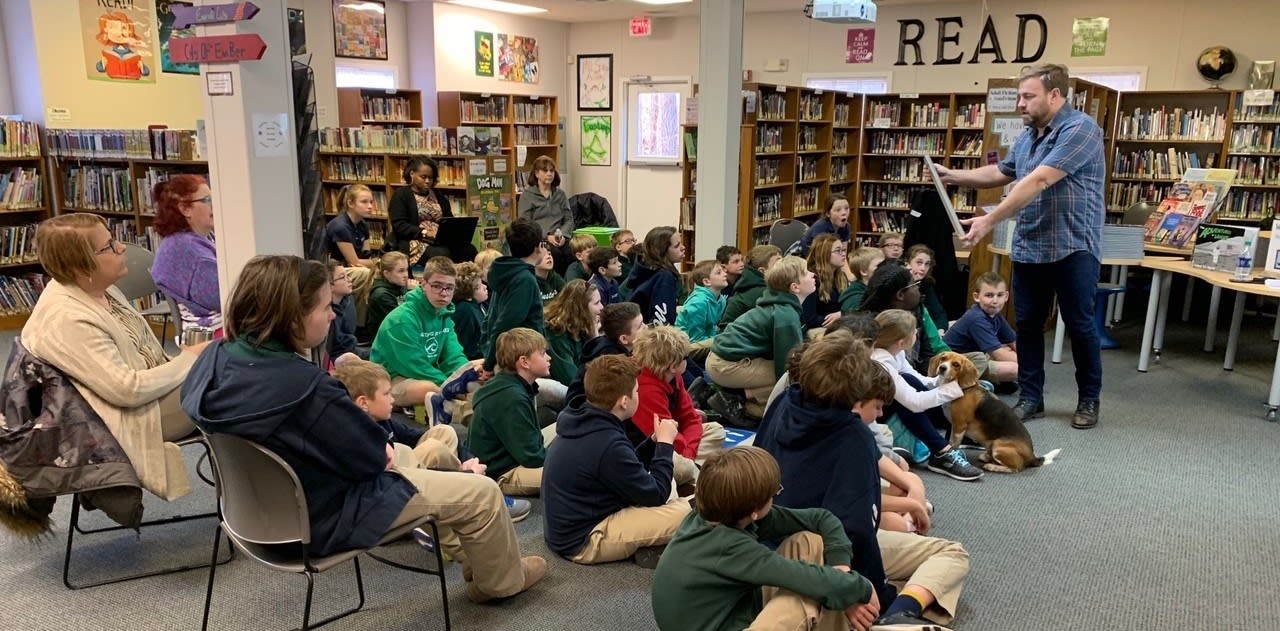 Author Visits Lower and Middle Schools

We had an awesome author/illustrator visit with Lower and Middle Schools in the library this week. Jonathan Miller, author and illustrator of the Sammy the Wonder Dachshund series, told students about his writing process, read a couple of his stories, and even showed us the secret to his great illustrations. He layers different colored paper to build a shape, and then he outlines everything and adds details. One page could take over 30 hours to make! He told students to never give up, work hard, and double check your work no matter what. We are fortunate he traveled from Charleston, SC to see our students, thank you Mr. Miller!
--Brittany Emge, Librarian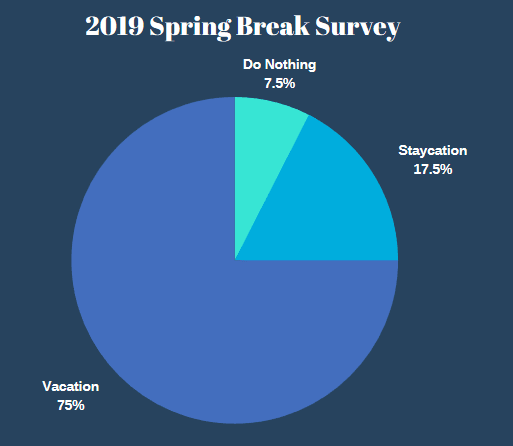 The Results Are In...
It looks like most of us are planning on taking a vacation this spring - 75% of us in fact! Boy are we traveling! Lots of beach trips, but there are places like Boston, Utah, Arizona, Washington, DC, Charleston, Mobile, Maui, Spain, Baltimore, Virgin Islands, NYC, Hawaii, and Tennessee as well. Someone is taking a Disney cruise (there were several cruises), I will need pointers from that family when they get back for my trip later in the year.

Those that are staying around town are either getting ready for something bigger to come, just relaxing, doing hobbies, and/or spending time with loved ones.
Whatever you end up doing, I hope you get some down time and some fun time! Thank you for participating in this years survey and don't forget to send me pictures of all that relaxing and recreation you are going to do!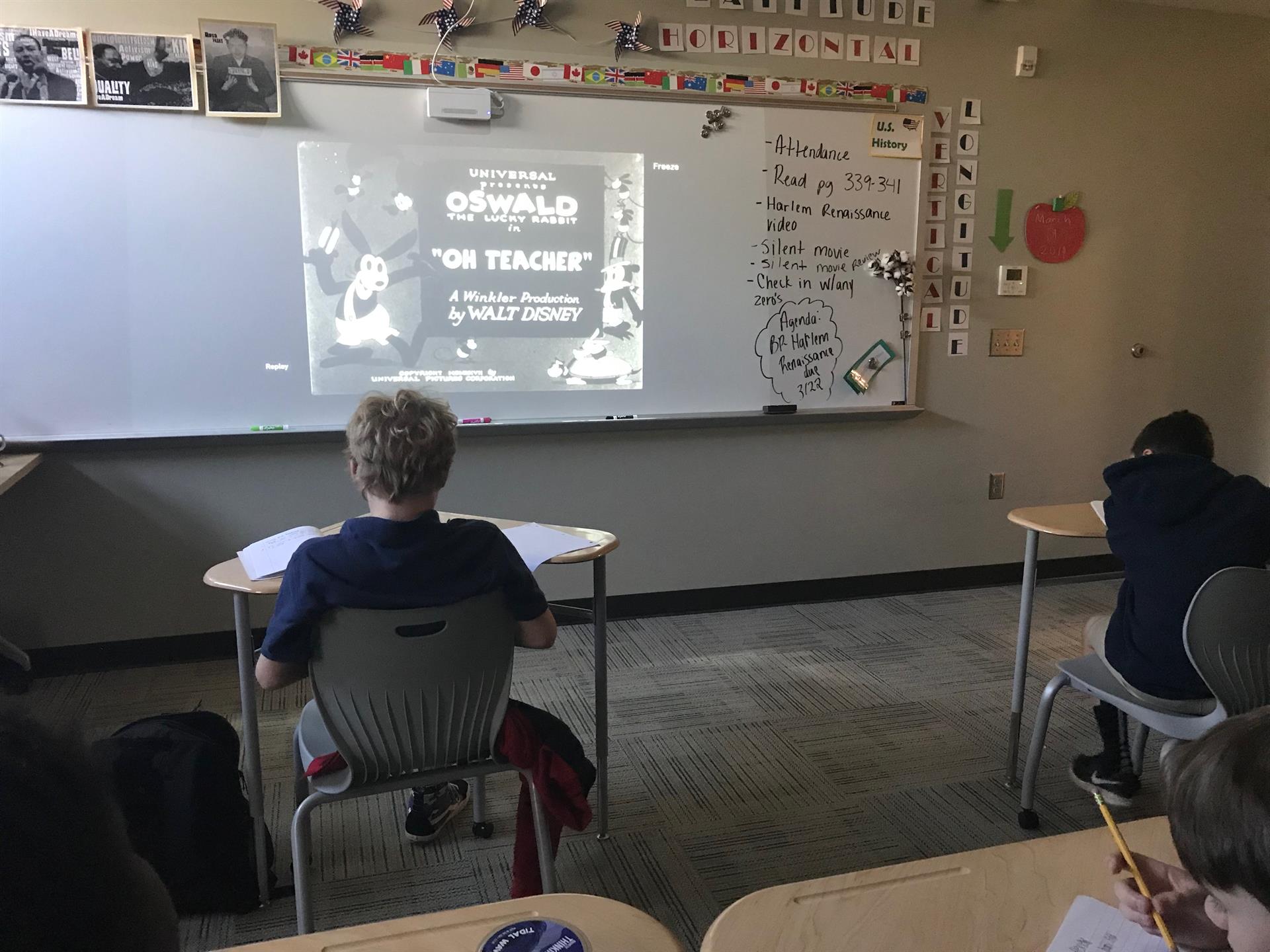 The Roaring 20's
This week in U.S. History Middle School students are learning about the Roaring 20's. Students are learning that the Roaring 20's was the time period between 1920-1929 when the people of the U.S. experienced great wealth and prosperity. During this time Henry Ford created the model T Ford using the assembly line, the Harlem Renaissance was born, and silent movies became popular. Students watched a silent movie (pictured) By Walt Disney called "Oh Teacher" featuring Oswald the Lucky Rabbit. Students watched the film and created movie reviews.  Aidan Burris gave the film five out of five stars, he said, "It was a great silent movie. It had excellent animation." Drew Thacher gave the film a ten out of ten, "I think it was cool because I like old cartoons." 
--LaToyia Armstead, Middle School Instructor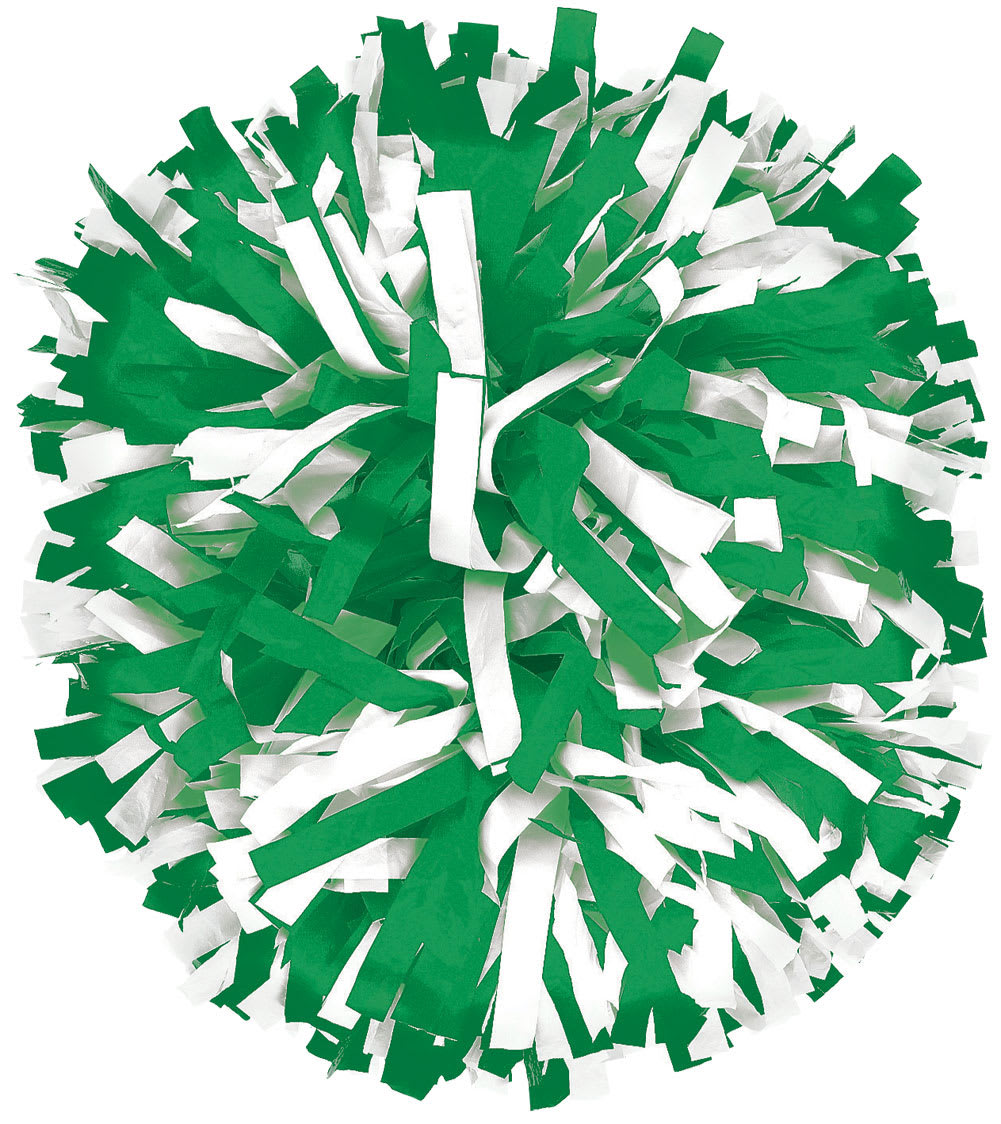 Pep Squad Interest Meeting - MONDAY
We will be having a Pep Squad interest meeting Monday, March 25th at 12:30pm in Coach Karen's room in PU. This meeting is for any U/PU/CA student, (grades 7th-12th next year) who are interested in being on next year's MSA Pep Squad. Come out and see if you might be interested in joining the team. I hope to see many new and old faces at this meeting.
--Karen Kaiser, Pep Squad Coach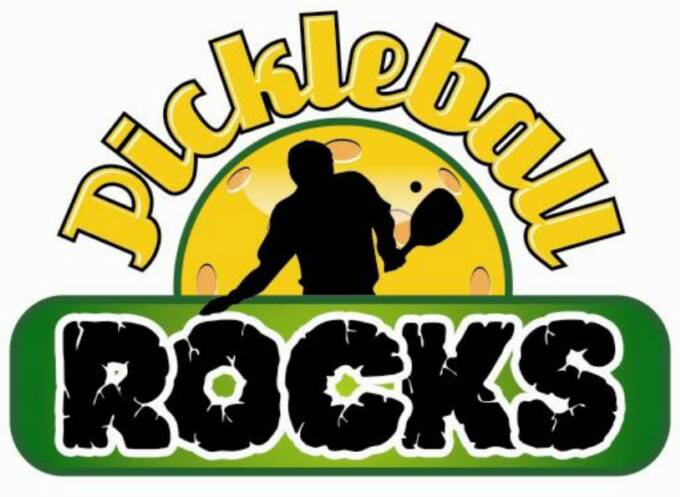 Spring in the PE Department

The Mustangs began their Spring Semester back home with the ubiquitous walking/running warm-up, multiple two week game units, and community fellowship.  Grades 1st through 12th all benefit from a brand new gym floor and a revamped indoor and outdoor curriculum which set the tone for an enhanced PE experience.  January featured our gym game staples and a repertoire of Pickle Ball, Kickball, Kenimer Ball, Football, Frisbee, Hockey, Softball, and a reprise of a Best of Class Selection.  As the semester progressed, we have been diligently preparing for the early May 2019 Mile Run Final; and working the process of improved mental and physical fitness, social development, and individual and collective growth through the World of Physical Education.  We look forward to a productive finish, and our classes have been a true blessing.  From the PE Department, we wish you an enjoyable and safe Spring Break!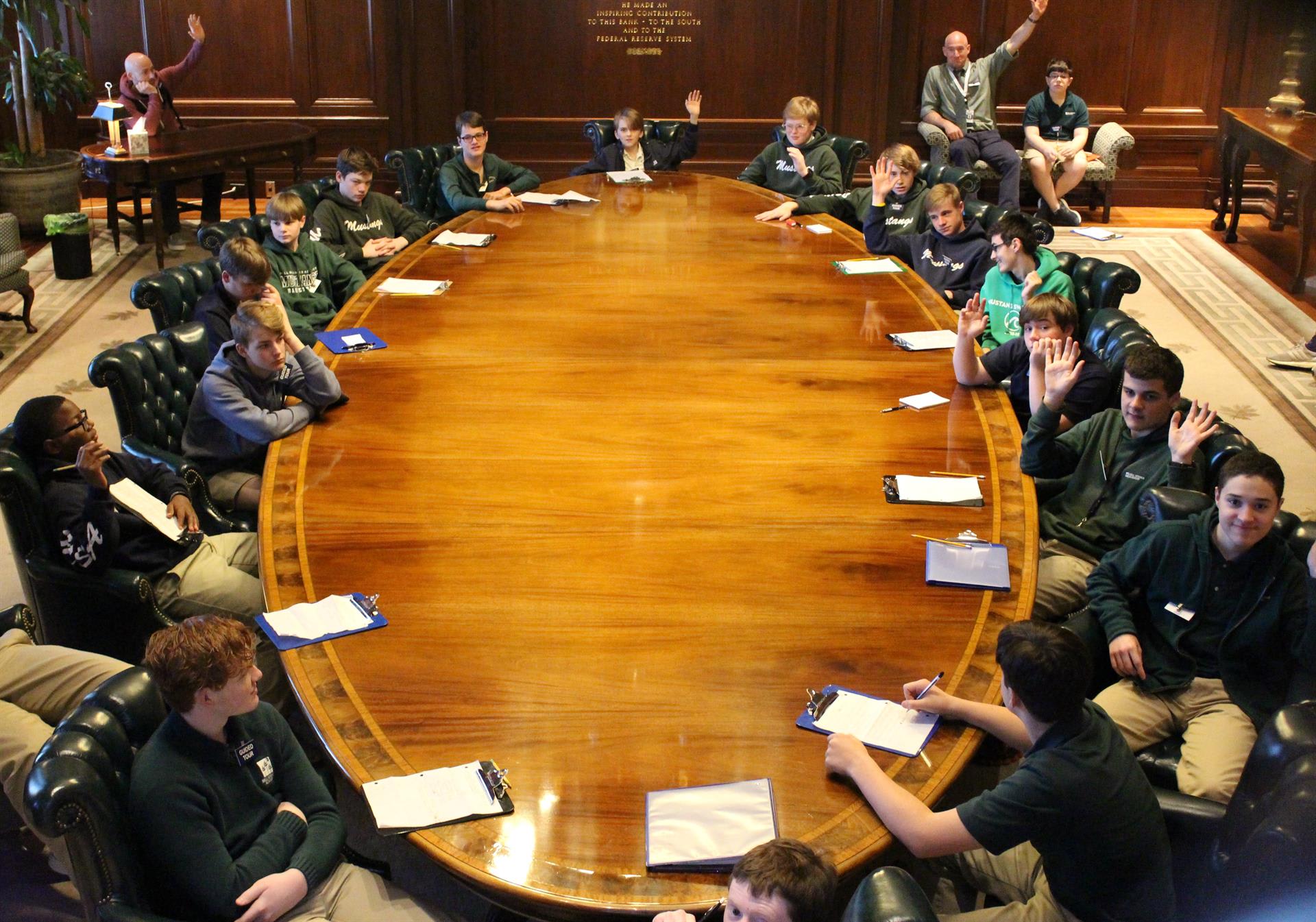 Visiting the Federal Reserve

This week for Karen's PreUpper Georgia History class the 8th graders took a trip to the Federal Reserve. On this trip the students learned the three main functions of the Federal Reserve. Students had the opportunity to see counterfeit money and learn what to look for to make sure they do not have counterfeit bills. The students went through all the interactive exhibits in the museum and saw how money, or payment of goods, has evolved history. Eighth grade students are pictured in the board room of the Federal Reserve.

"Seeing the machines sort through the old money to be destroyed was so awesome.  I have never seen so much money at one time!  The history of money was my favorite exhibit in the museum" --Michael Mendoza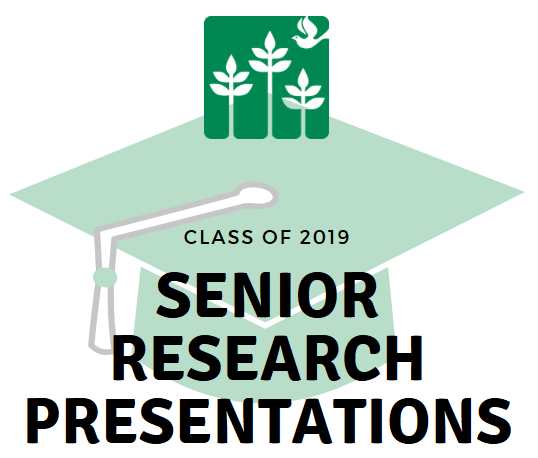 Senior Presentations - Class of 2019 - Begins Monday

You are invited to attend any or all of the fabulous presentations that are scheduled to be shared. Check out the Senior Presentation webpage to find out who is scheduled to present what, when.
Monday, March 25 - Wednesday, March 27
8:30am - 3:00pm
Upper School Great Room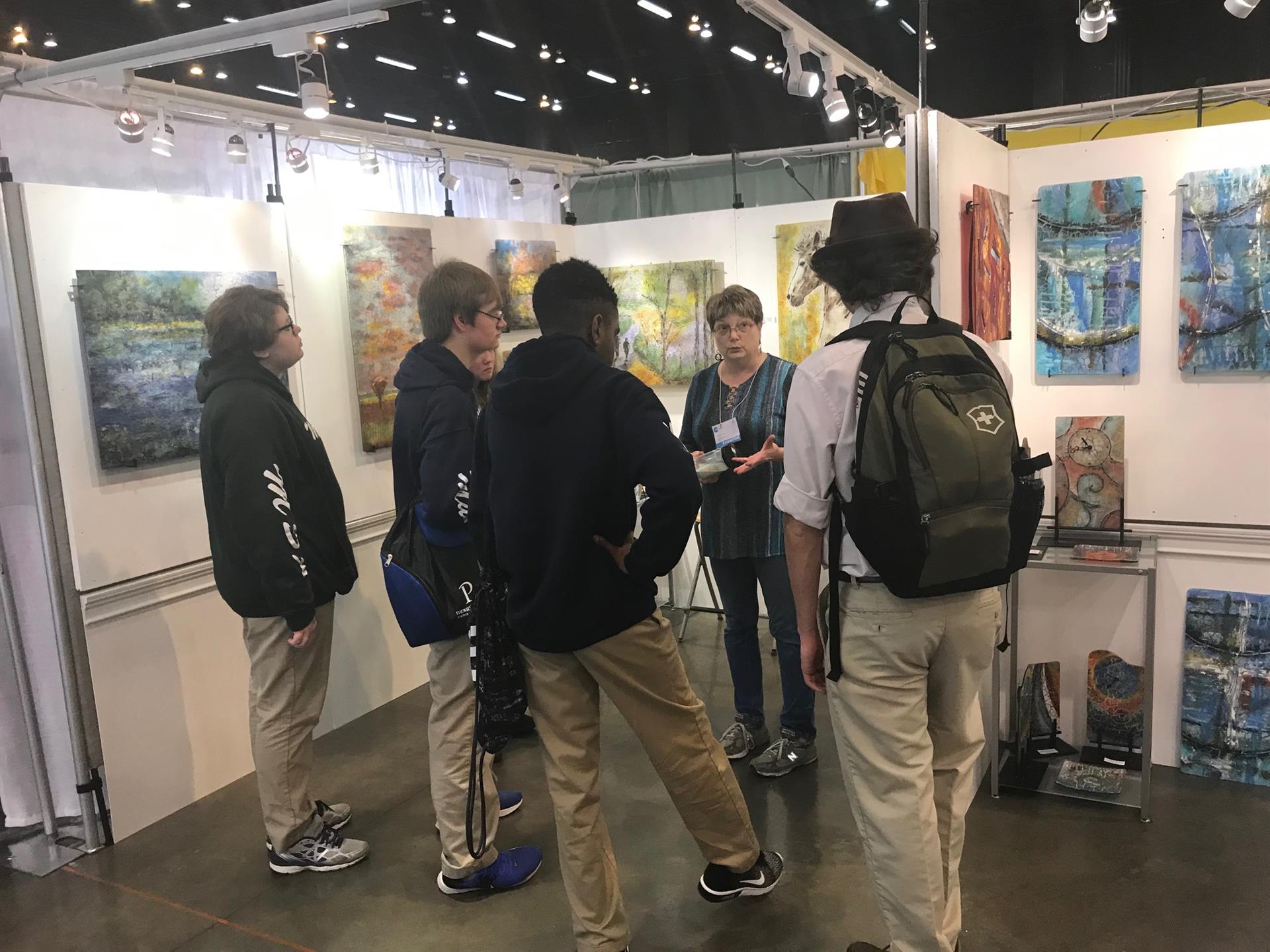 It's More than Just Glitter and Googly Eyes

A group of our art students attended the American Craft Council Art Show in Atlanta last Friday. When most people hear the word "Craft" they think of easy art projects made with glitter and googly eyes. The "Craft" in this art show is about skilled artists who are masters in their fields working in nontraditional art materials such as glass, fiber, clay, metal or wood. Often times their product may be functional in nature however this is not a requirement in order to be a "Craft". Our students had the opportunity to be exposed to thousands of different nontraditional works of art and to meet the artists (pictured). They were able to learn from the artists more about their particular techniques but also the business side of how an artists makes a living. The students in attendance were from our National Art Honors Society and from our American Craft Class – a class that focuses on nontraditional art mediums such as glass, fiber, metal and clay. 
--Brenda Smith, Art Instructor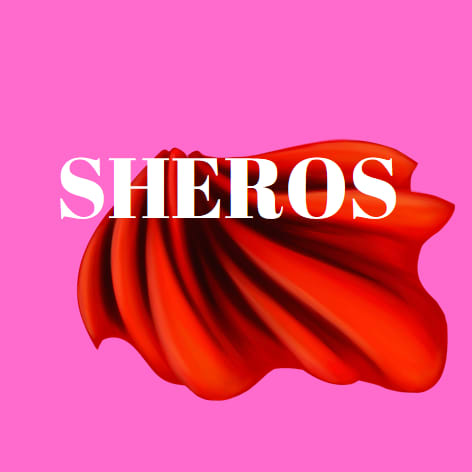 Celebrating Women
Women are making strides when it comes to influence. A record number of women are holding seats in Congress. In Hollywood, a record number of films are featuring female lead characters. We are celebrating Women's History Month with these inspiring stories about real women.  We are honoring the lives and accomplishments of women from all backgrounds. The theme for our 2019 project is "Visionary Women: Champions of Peace & Nonviolence." Examine the changing cultural perceptions of women in society and honor their contributions.
My Georgia History class continues with our theme of sheroes by honoring women who are trailblazers in science, politics, sports, literature, music, and art. The students are writing about women who have made a difference in their lives. Later, students will write a letter of appreciation to women they know who are making this world a better place. Our sheroes do not have to be famous. It is the courage and sacrifice of many women that have often changed the course of individual lives as well as the course of history.
--Taniah Jones, CommArts Asst. Principal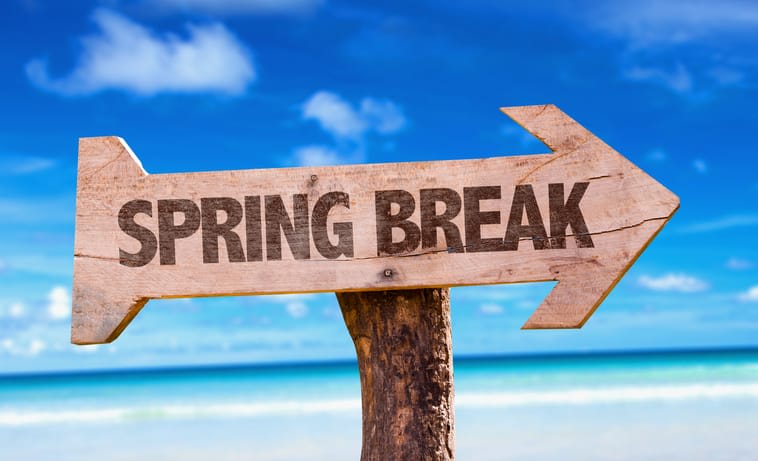 Spring Break - School CLOSED
EARLY DISMISSAL
Friday, March 29, 2019
12:15p - Carpool
12:30p - Bus Departs
SCHOOL CLOSED
April 1 - 6, 2019
 
Be safe and have fun! Don't forget to SEND CHERI your vacation pictures.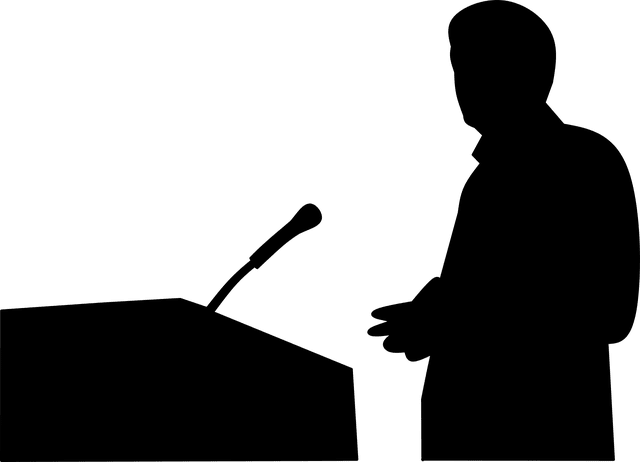 Speech, Speech, Speech!

In 9th Grade English Composition, we are in the middle of our speech unit! The fear of public speaking, also known as Glossophobia, is the most common social fear and something we are going to tackle in this unit headfirst. The final project for this unit is giving a persuasive speech to their classmates surrounding an issue that each student is passionate about; to prepare for this, students are practicing their debate skills by learning to argue with each other in a constructive way.
These activities help build the skills of oral expression, synthesis of ideas, persuasive techniques, and rhetorical strategies. By learning to find relevant and reliable sources, they are also able to connect sources to their arguments, ensuring that they are able to make sound arguments and prepare speaking in front of their peers. They will be choosing their speech topics shortly, and will be charged with presenting a persuasive call-to-action to their peers in a classroom setting. Best of luck!
--Eric Khong, Upper School Instructor

Public Open House

Wednesday, April 10
9:00 - 11:00am
Student Activity Center
Many of you have attended an Open House on campus, and if you have, you know it is a great opportunity for someone to get a good feel for what Mill Springs is all about. If you haven't attended an Open House, it provides potential families with an overview of the school, a wonderful Fine Arts presentation, at least one parent and one student perspective, a tour of the school and an opportunity to speak with the principal. If you know someone that might benefit from attending MSA, PLEASE invite them to an Open House or better yet bring them! Word of mouth is by far the biggest way families find their way to Mill Springs. We know that you sometimes have the chance to be "Mill Springs on the Street" and we truly thank you for sharing MSA! www.millsprings.org/OpenHouse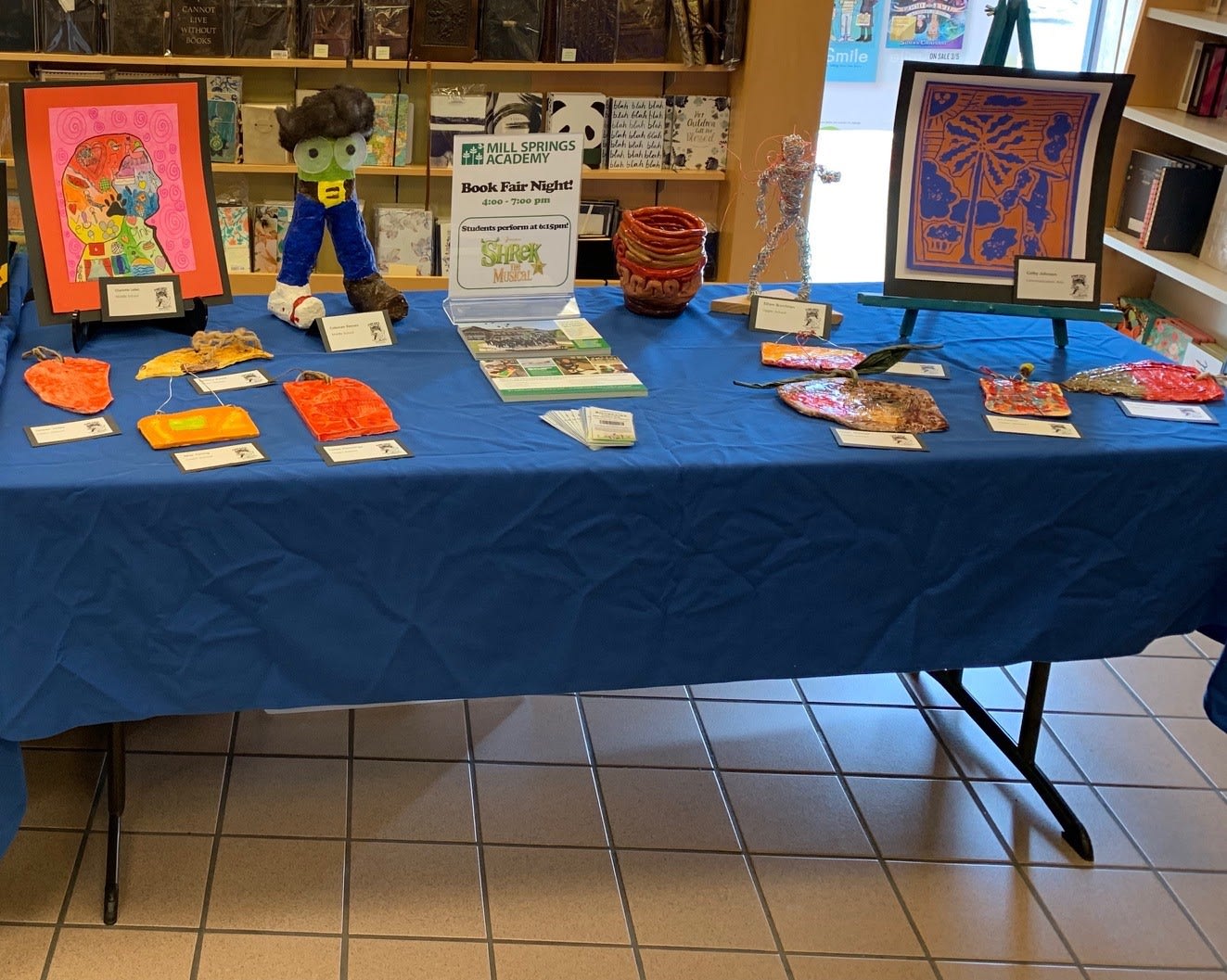 Book Fair Fun!

Thank you to everyone that supported Mill Springs at our annual Barnes and Noble Book Fair Night! The student artwork was amazing, many people in the store commented on our students' creativity. The Shrek Jr. cast did a fantastic job showcasing many of their scenes, many passersby stopped their shopping to enjoy the show. A portion of the proceeds from that night will be used to stock the library with some great new titles. Be sure to catch the full performance in April, it will be fantastic!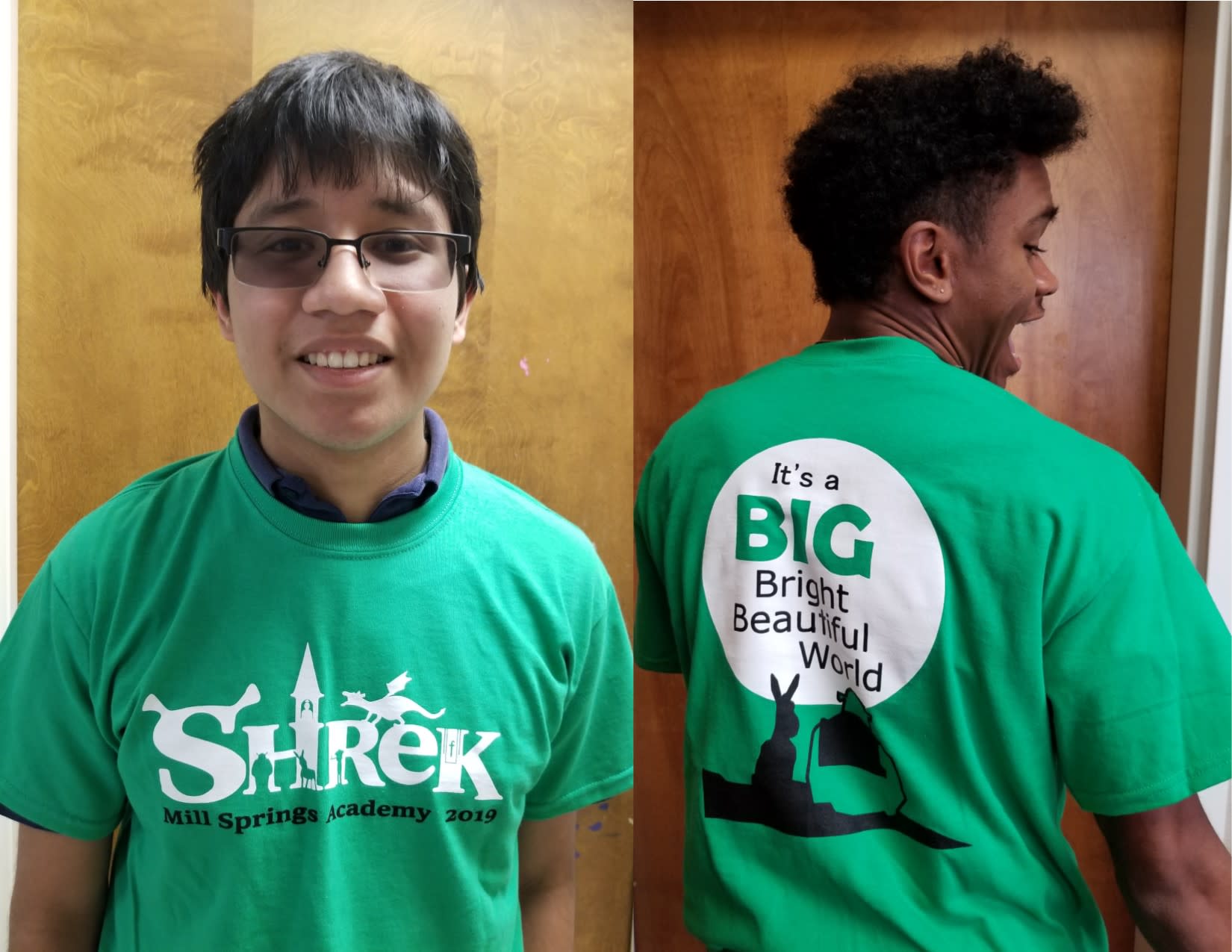 Student T-shirt Design Winners – SHREK!
Each year the students in our Fall Graphic Media Design class create t-shirt designs for our Spring Musical. This year Mill Springs Academy is doing Shrek Jr. All the students created some fantastic designs using all the fun characters from the show. There were two designs that stood out by artists Matthew Cohen & Jacobi Garrett. Their work was chosen to be featured on our school-wide shirts worn by everyone involved in the show as well as some fans too.  Congratulations fellas. Be sure to come check out the show on April 26th & 27th at 7pm. Tickets will be available soon on-line at www.millsprings.org/TicketBoxOffice.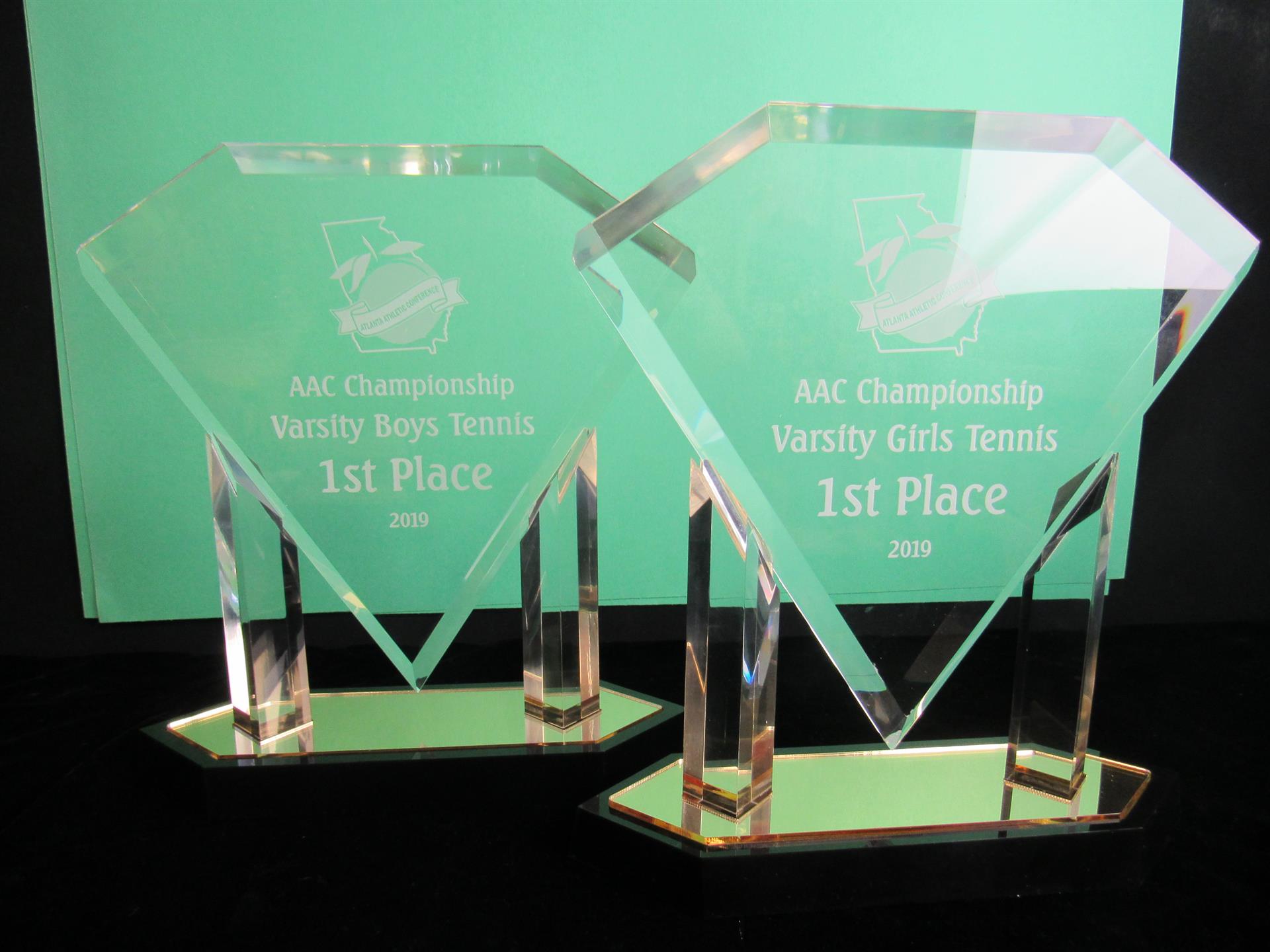 Mustang Tennis Brings Home the Trophies!

Congratulations to the Varsity Boys and Girls Tennis teams and their coaches, Vaidehi Rallapalli and Nellie Jackson on their Atlanta Athletic Conference Division win yesterday!
Way to go AAC Champions!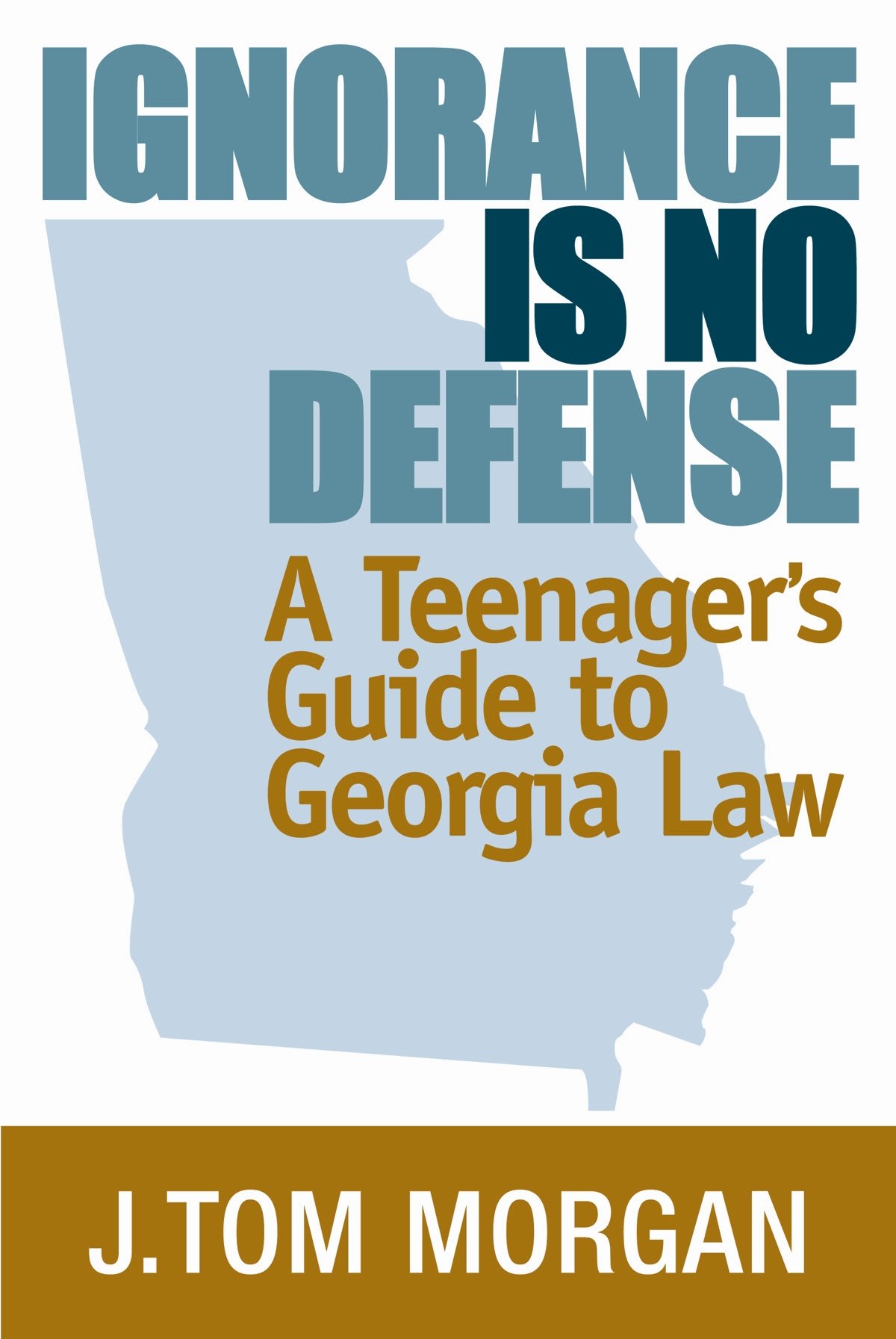 Making Safe and Informed Choices
In an effort to help teenagers make safe and informed choices, the Counseling Department is pleased to have author J. Tom Morgan return for TWO sessions! J. Tom will speak to our MSA parents on Wednesday, April 10th at 7:30pm in the Upper Great Room and our students (Grades 7-12) at 8:45am, Thursday, April 11th, J. Tom Morgan wrote the book Ignorance is No Defense: A Teenager's Guide to Georgia Law. Author J. Tom Morgan is a highly respected former prosecutor and experienced trial lawyer in GA. His book provides straightforward information and valuable insights to help teenagers avoid violating the law and avoid being victims of crime. Through real-life examples, Ignorance is No Defense explains Georgia laws to teenagers in an easy-to-understand language. With a primary focus on criminal laws, Ignorance is No Defense not only describes what the law requires, but also teenagers' rights under the law. We are excited for our students and parents to hear what will prove to be relevant, insightful, and educational information from this acclaimed speaker!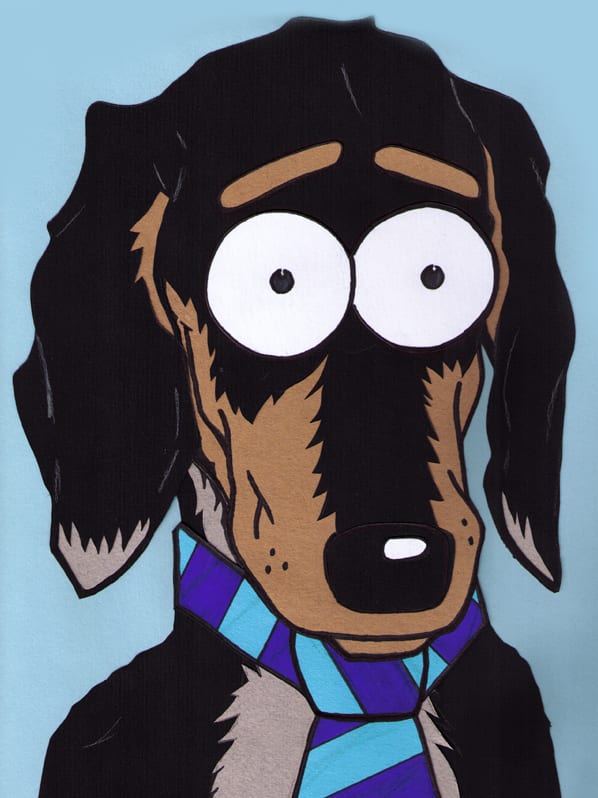 Fourth Graders Review Author Visit
Read what fourth graders Nico Bateson and Griffin Snell thought about his visit.
"The author visit on Tuesday was great. As far as we know, the whole Lower School enjoyed it. We certainly enjoyed it. Our favorite book that Jonathan Miller read to us was "Sammy's Last Week in Charleston." It showed so much emotional value. We really liked it when he showed us the picture of Charleston College. It takes him between thirty-five to fifty hours to make one picture. Our favorite picture he showed us was the flight control picture in his book, "Sammy Goes To Space." That is what we liked about his visit."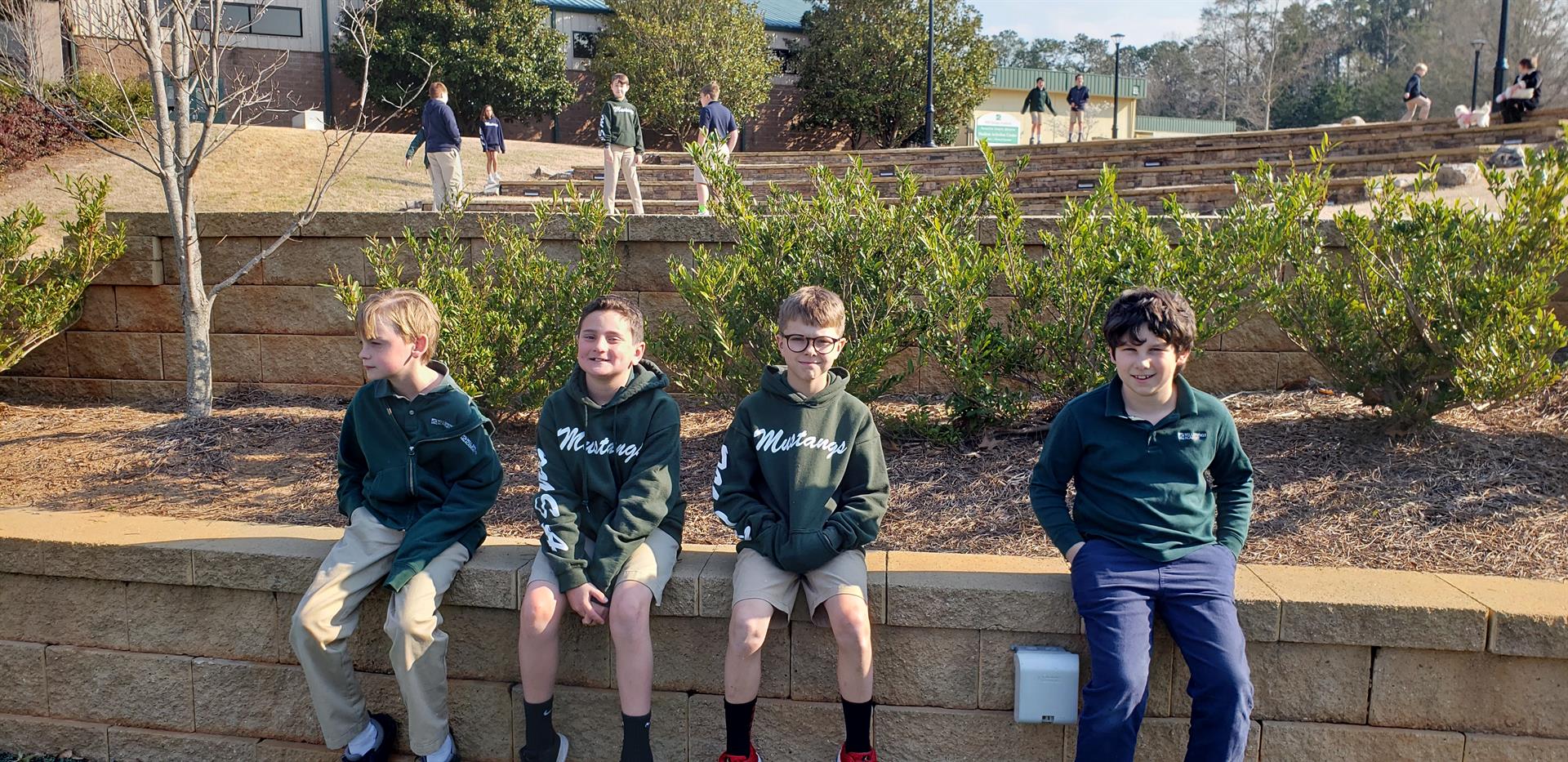 Break Time!

Middle School students love break time. Our sports court provides a place for students to hang out, play games and practice social skills. We are so excited for the warmer days of spring, as it gives us a chance to get our energy out and have some fun. Pictured are four of our Middle School students, Patrick Keane, Alex Cousins, David Labbate and Eli Jutan, enjoying the first day of Spring!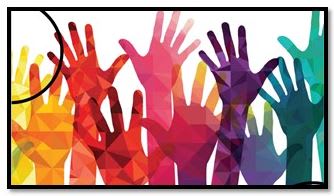 Project Tolerance Workshop
On Friday, March 22, the PreUpper School community watched a play presentation by The Temple called Project Tolerance on how to combat bullying and bigotry and the importance of tolerance and diversity. This is our kickoff event for getting ready for the diversity class next year. On April 18, the Anti-Defamation League will present their Step Up Program to continue focusing on diversity in PU. After the play, we will form small groups to continue the discussions regarding topics highlighted in the drama. This presentation is age and topic -appropriate for 7th and 8th grade students. Watch for student perspectives next week. You can find out more about the project on their website.
--Karen Kaiser, PreUpper Instructor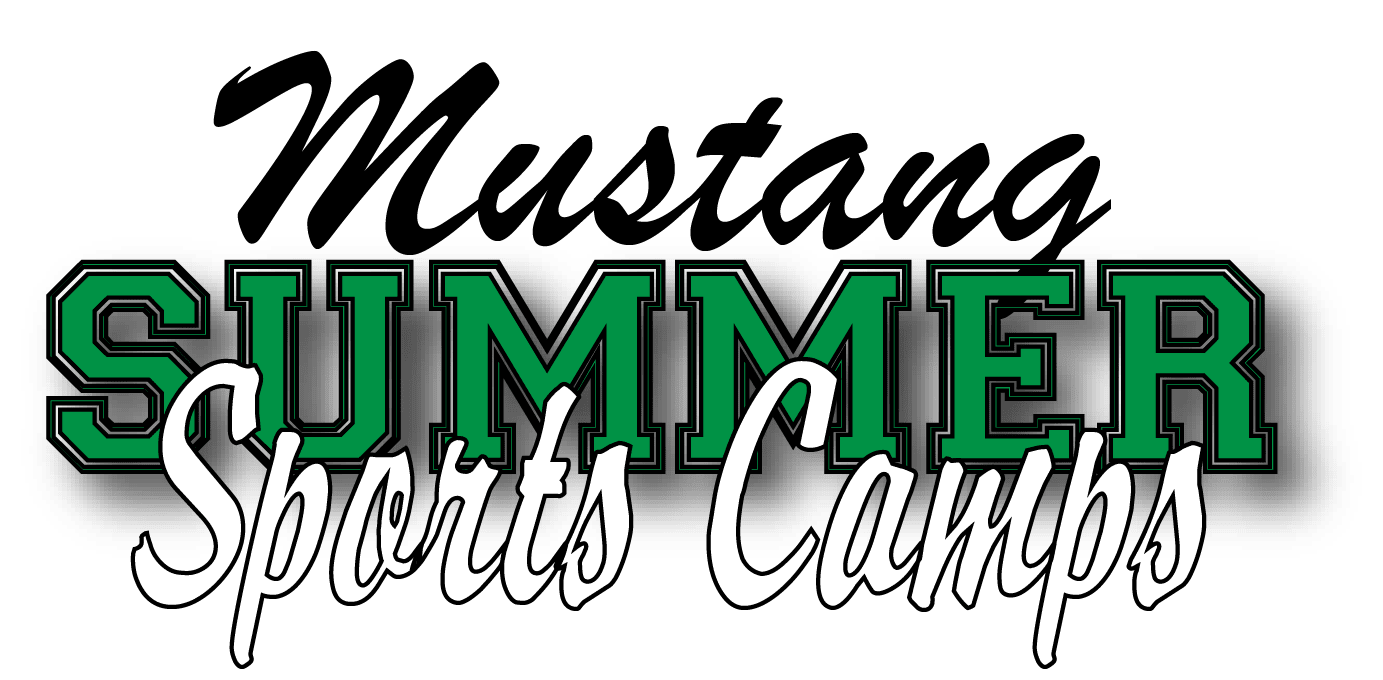 Sign Up Now for Summer Sports
Registration is open for co-ed basketball and soccer along with girls volleyball. For more details go online or talk with either of our coaches. This is an excellent opportunity for our new students to get to know some of our coaches and some of the players, as well as get in the groove before school starts in August.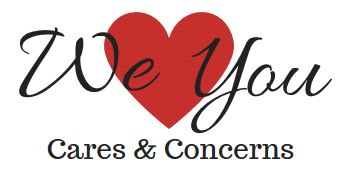 Community Cares & Concerns

The Allen Family
The Buckley Family
The Carlson Family
The Day Family
The Harper Family
The Smith Family
Thomas and Family
If there is ever a care or concern you would like to share with the community, please just email me at any time, I will be glad to include either names or situations. For privacy, I will only list names and claim ignorance if anyone asks me for details. Cheri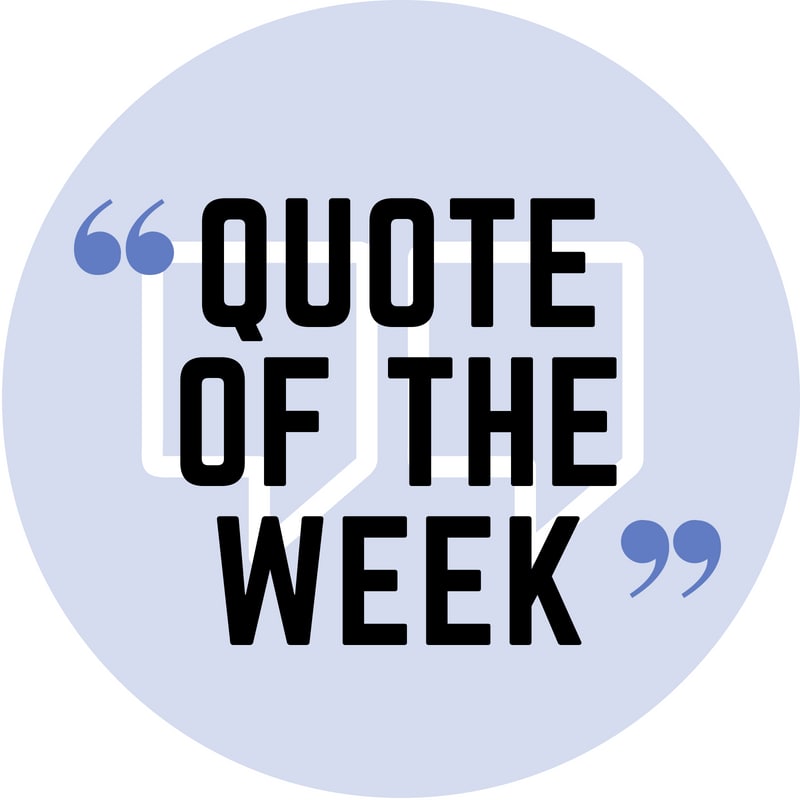 Quote of the Week
Every human being is intended to have a character of his own: to be what no others are, and to do what no other can do.
--William Ellery Channing
Monday March 25
3:30 PM - 5:30 PM
William/Reed Tennis Home Facility
Monday March 25
4:30 PM - 6:00 PM
Holy Spirit Preparatory School
Tuesday March 26
3:30 PM - 5:30 PM
MSA