January 17, 2020 | Vol 13, Iss 19, No 451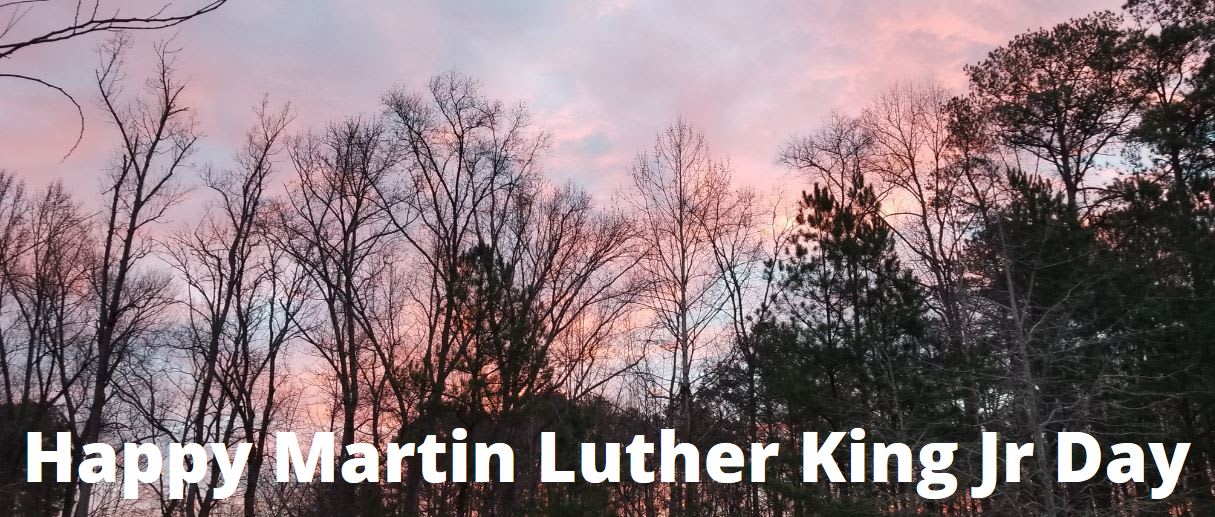 See you on Wednesday!

This week the older students have to get back into the swing of things after Winter Learning week. there have been more JTF preparations (a rehearsal and a performance) for this weekend's event in Atlanta. There have been a couple basketball games for Middle and Varsity. We also had a fabulous event with Dr. Chilakamarri about understanding anxiety. I know the students are ready for this short upcoming break. While the students are out on Tuesday, the staff and faculty will be learning about learning disabilities that interfere with reading and written expression. That promises to be an interesting seminar.
It's amazing how fast the school year slips by once January comes. It hardly feels like two weeks have come and gone since the Winter Holiday! While we sit and wait for the cold weather to come, the sky has been fabulous in the mornings. The picture above does not do it justice, but that was from the school parking lot. Enjoy your long weekend and we will see you on WEDNESDAY!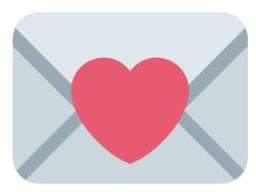 Thank you to all of our wonderful parents for contributing to the staff/faculty holiday gift before the end of 2019.

Marlena is new to MSA this year and is teaching British Literature as well as Brit Lit Honors for your 11th graders.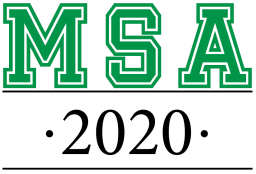 Congratulations to Daniel Garguilo! He was accepted to High Point University over the holidays.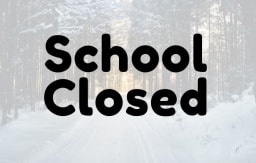 In conjunction with the MLK, Jr. holiday, we have a professional development teacher work day. So Mill Springs Academy will be closed on both Monday, January 20 and Tuesday, January 21.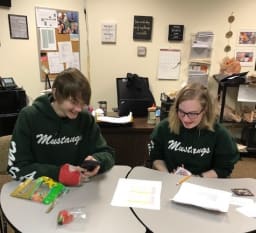 Math through Gaming incorporated elements of Science, Technology, Engineering, Art and Math (STEAM) and started out with a group of students who just wanted to learn more about games in general.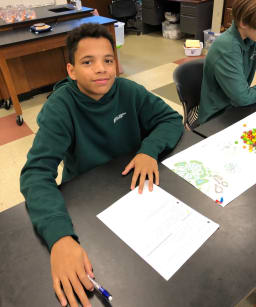 This week in pre-algebra, we began a new unit on ratios and proportions.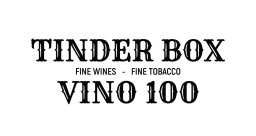 Hey Parents! Come to the Vino 100 PVA Social & Sip, a fundraiser, on Saturday, February 1 from 4:30 - 6:30 pm at Vino 100 in Alpharetta.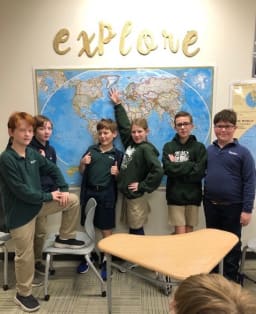 This week my 5th and 6th graders joined the PreUpper for the Annual National Geographic Geography Bee headed by Ms. Karen Kaiser.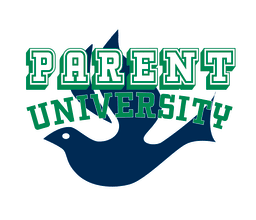 MSA parents are invited to join us for our fourth Parent University (Parent U) Tuesday, February 11, at 8:15am in the Middle School Community Room (Room 201).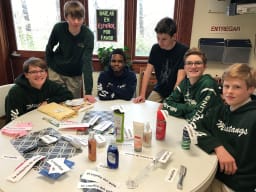 Spanish II students in María González's class are learning the use of Reflexive verbs to indicate that the subject does something to or for himself or herself, using vocabulary related to daily routines and personal hygiene.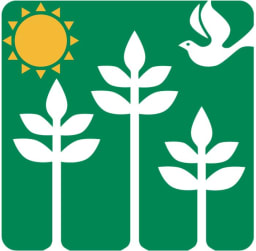 Did you know that there are lots of fun things going on here during the summer? All of those things are open to everyone, not just MSA students. Summer is always more fun with your friends, so bring them along!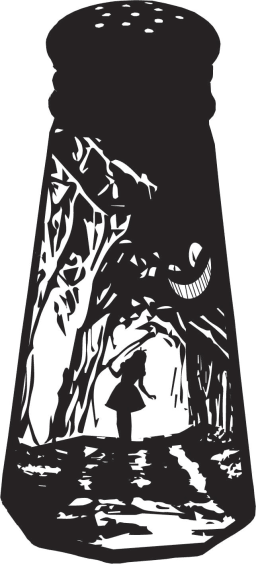 This week we would like to shine a spotlight on 11th grader, Ella Jensen.  Her original work of art was accepted into this year's Georgia Allstate Art Symposium.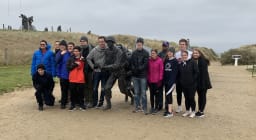 Gage Clark took accompanied his History students on a Winter Learning trip to Europe on a World War II sightseeing tour.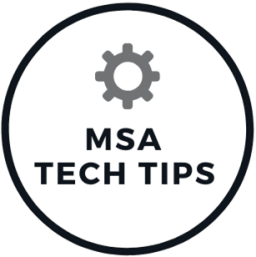 Did you know that many devices we use at MSA can predict what you're typing?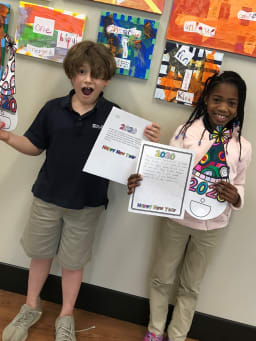 Ms. Carissa's third grade class is excited about the new year! We welcomed 2020 by learning all about resolutions.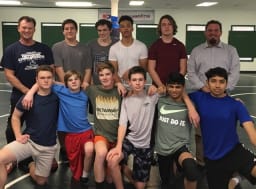 Next Tuesday, January 21st, the MSA Wrestlers will host a home wrestling event
COMMUNITY CARES & CONCERNS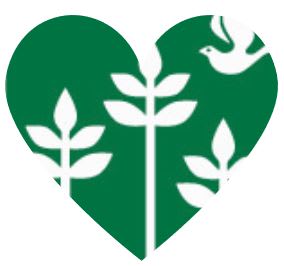 The Roth Family
The Sanders Family
If there is ever a care or concern you would like to share with the community, please just email me at any time, I will be glad to include either names or situations. For privacy, I will only list names and claim ignorance if anyone asks me for details. Cheri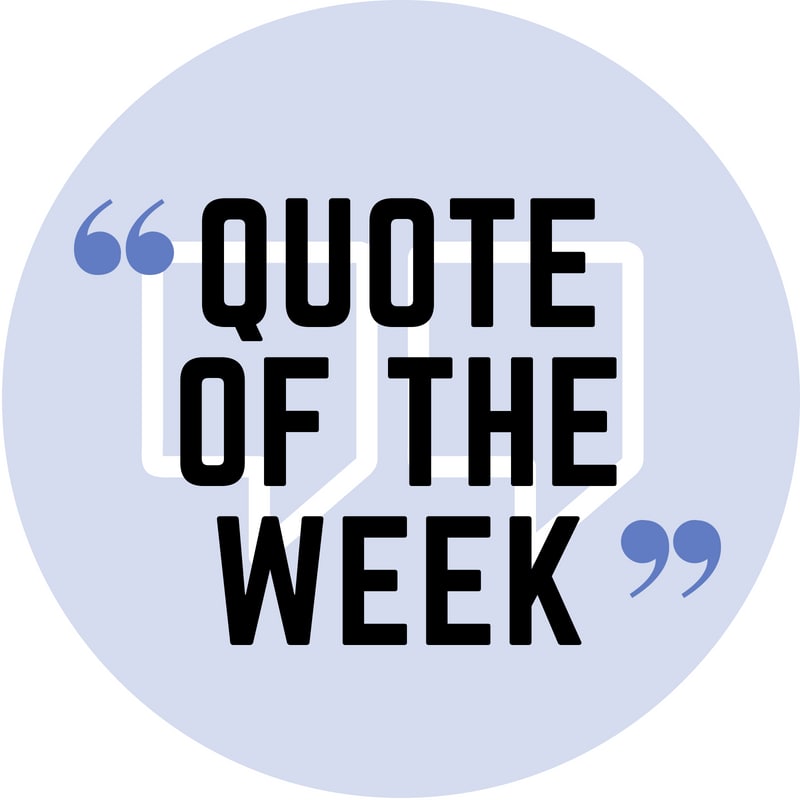 Neither the wise man nor a brave man lies down on the tracks of history to wait for the train of the future to run over him.
--Dwight D. Eisenhower
Friday January 17
4:00 PM - 5:30 PM
MSA
Friday January 17
5:30 PM - 7:00 PM
MSA
Saturday January 18
All day
Saturday January 18
12:30 PM - 2:30 PM
Cherokee Aquatic Center
Tuesday January 21
All day
Tuesday January 21
8:00 AM - 9:00 AM
Wrestling Bldg
Tuesday January 21
4:00 PM - 6:00 PM
MSA
Wednesday January 22
9:00 AM - 11:30 AM
Middle Great Room