May 10, 2019 | Vol 12, Iss 34, No 430

School Year is Winding Down
What a fabulous week we have been having! So many activities. First of all this was 8th Grade Week - celebrating the 8th graders in lots of fun ways. Monday was Senior Honors Day, Tuesday was the Spring Band Concert and Senior Fun Day. Wednesday was this month's open house and practice for Baccalaureate. Thursday was practice for graduation and then the seniors all went to lunch together. Today we had Muffins for Moms in the Lower School then they went on a field trip. This evening is our Baccalaureate and tomorrow is Graduation! Then we celebrate our moms on Sunday. The school year is winding down we only have 10 more days of school and most of those consist of final exams for 7-11th graders.
There is a lot of great news to share about some of those activities above, don't miss any of it! I hope the rain holds out for Graduation and the last walk to the gym for the Seniors.
Have a wonderful weekend!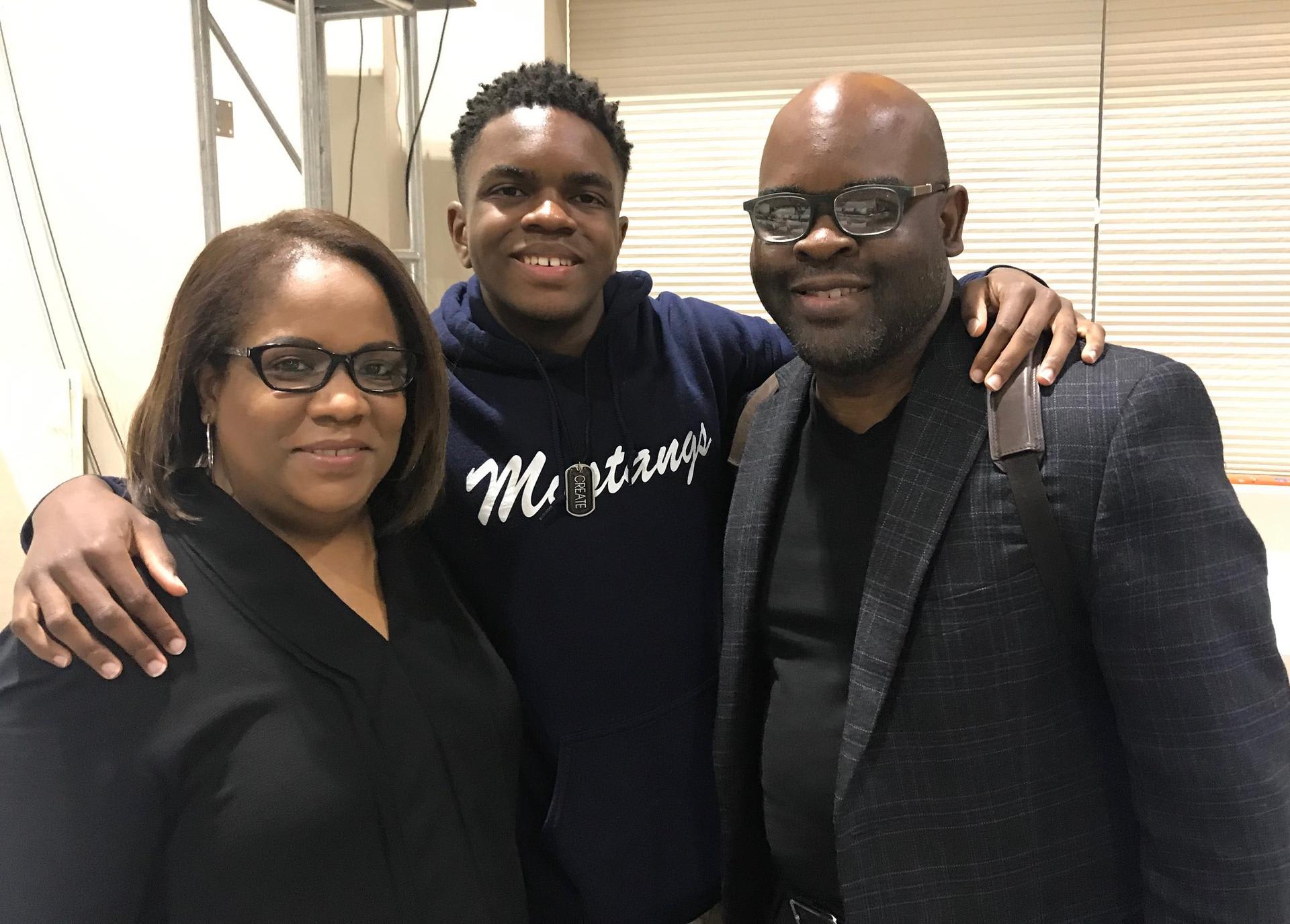 Fine Artist of the Week

This week's Fine Artist is none other than Randall Robinson (pictured with his parents). His hard work in class and on stage in the musical is the reason Shrek! was such a huge success. His work ethic and attitude helped motivate others to do better. I hope to see him participate next year.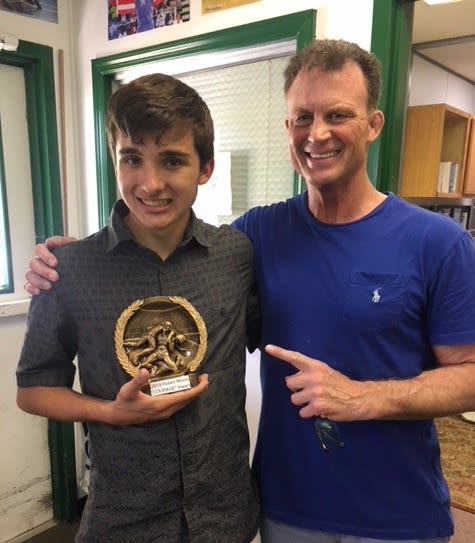 The Robert Moore "Courage" Award

Our MSA Wrestling "Robert Moore Courage Award" goes to Quinton Day (pictured with Coach John) who best exemplified all the qualities that Robert worked so hard to impart in our kids.
Congrats to Quinton who captivated the room with an amazing, inspirational acceptance speech. Quinton jumped into wrestling this year as a senior and fearlessly took on any and all competition Quinton's "never give up" and "always get back up" attitude was truly inspiring to his peers.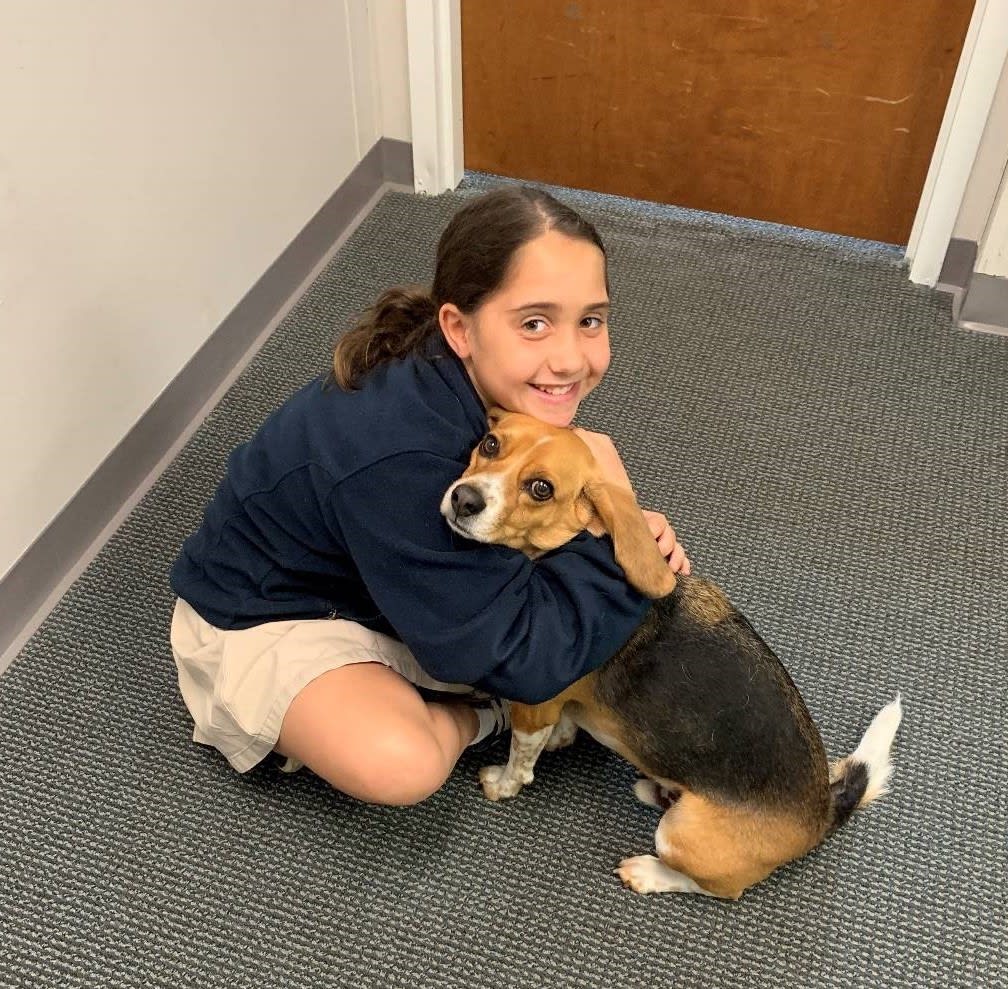 Nice to Meet You!

Kayso the Library Dog LOVES meeting prospective students at MSA when they tour our campus. 
This is Suri, a 3rd grader who is touring the Lower School for next year.
It was so nice to meet you Suri, thanks for the awesome hugs!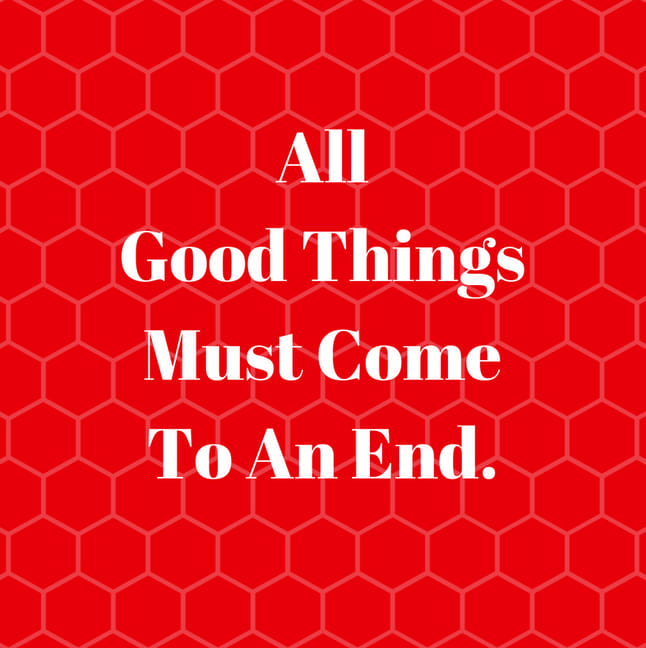 PM Program
Please make a note that the final day of the PM Programs will be Thursday, May 16th. We will not have PM Programs the last week of school.  Unfortunately all good things must come to an end. (The late bus will run through that May 16.)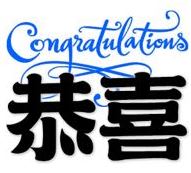 Time for the Chinese National Test!

It's an exciting time for the Chinese program here at Mill Springs Academy. Every March Emory University gives students all over Atlanta the chance to take the HSK, the Chinese National Equivalency test. We are so proud to announce that all students in Chinese III, IV & V took part in levels one and two of the HSK. This is the fourth year we have done this and MSA has maintained a 100% pass rate. We are so proud of our students, these are an amazing group of young men.
Chinese III HSK Level 1: Henry Wallace, Ethan Turnquist, Liam Couch, Bren Nemesh
Chinese III HSK Level 2: Bren Nemesh
Chinese IV HSK Level 2:  Christian Kelm, Christopher Walker, Vijay Shah, Robert Papasidero, Anthony Papasidero and Eli Musgrave
Chinese V HSK Level 2: Sean Martin
This is an amazing achievement. Congratulations to all of you.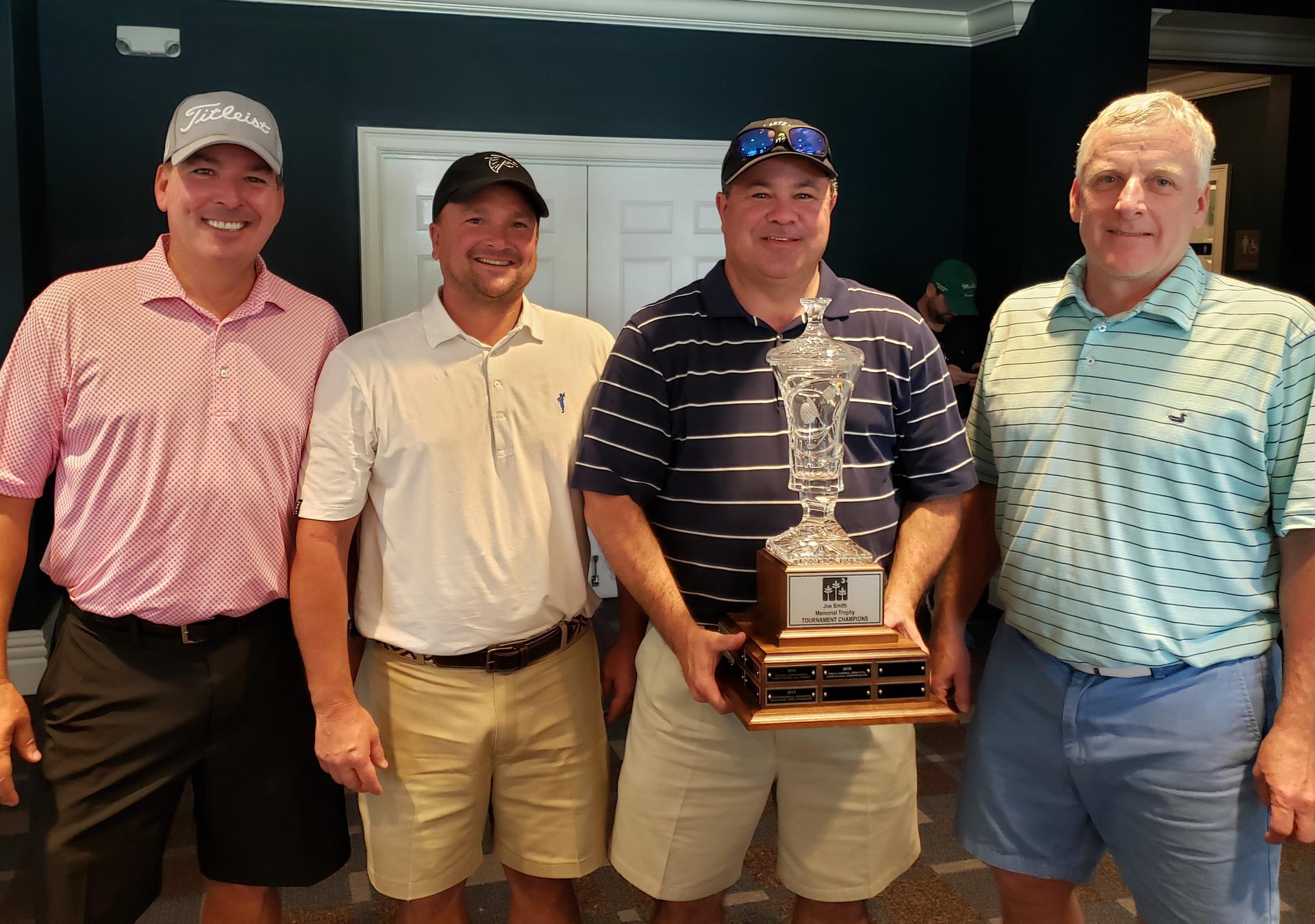 Tee-Off for Technology Golf Tournament

Congratulations to the winners of Mill Springs' 21st Annual Tee-Off for Technology Golf Tournament - Steve Farrar, Kevin Kester, Billy Harper, and Jon Versteeg (pictured L-R). This year's tournament was the largest ever with over 95 players in attendance. A huge thank you to all of our sponsors:
Gold Sponsor
TEC
Silver Sponsor
Holt & Holt
Gift Sponsor
Hartman Law Firm
Meal Sponsors
Choate Construction
Clearview Advisory
Hole-in-One Sponsor
Milner, Inc.
Beverage Cart Sponsors
Hartman Law Firm
SOAR
Westmoreland Trucking
Wilson & Marianne Bordon
Hole Sponsors
At Ease Inspections
Digital Services Consultants
Educational Outfitters
FACTS
Hartman Law Firm
Imbraile Injury
John Parks
Needle Wireless Solutions
Publix
ServisFirst Bank
Suburban Rental
t-Olive Properties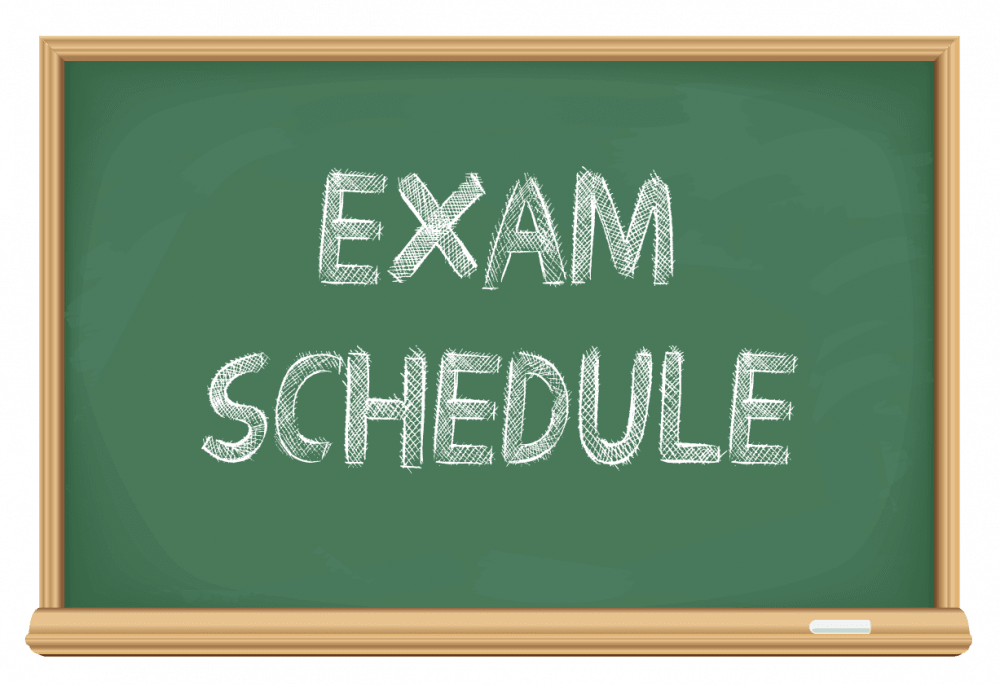 Exam Schedule for PU/CA/U

In case you missed it somewhere else, to follow is the schedule for exams:
Review Days are Tuesday, May 14 and Wednesday, May 15. Exams are as follows:
Thursday, May 16 - 1st Period Exam
Friday, May 17 - 2nd Period Exam
Monday, May 20 - 3rd Period Exam
Tuesday, May 21 - 4th Period Exam
Wednesday, May 22 - 5th Period Exam
Thursday, May 23 - 6th Period Exam
On Exam Days, PU/CA/U students will be dismissed at 10:30am. The Exam Bus (which takes the Sandy Springs route) will leave campus after carpool/dismissal. If you are planning for your student to ride the Exam Bus, be certain to sign up so your principal is aware. The regular 3:30 bus routes will run as normal for the Lower and Middle students.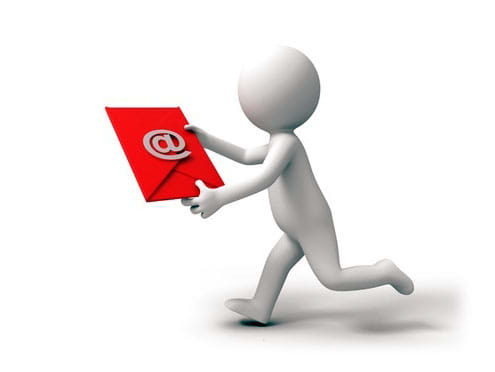 I'd like to Send you an Email

This is it, your last day! Class of 2019 you are done with your high school career and soon you will be an alumni! It is such an exciting time and I bet you thought it would never get here!
There are a couple things you need to know about being an Alumni of the Class of 2019:
First, you can still keep up with your friends through MyMUSTANG (yes, the place where you go to get homework).

Second, you can still get the MSA Weekly News sent to you.
In order for those two things to happen, you must send me your personal email - not your MSA millsprings.org email because that will go away when you graduate - but your personal email address. Just REPLY to this message and send me that information and I will take care of the rest.
Right now you have access to the Alumni Portal - but when you graduate that access will go away if you don't send me your personal email address. So do it today, while you are reading this. Then you can use the same password that you currently use with your personal email to access MyMUSTANG after you graduate. AND you will continue to receive copies of the MSA Weekly News in your inbox every Friday, just like you do now so you can keep up with friends and teachers still here on campus.
So click on REPLY and send me your personal email address today! OH and keep in touch! We love to hear what is going on with everyone.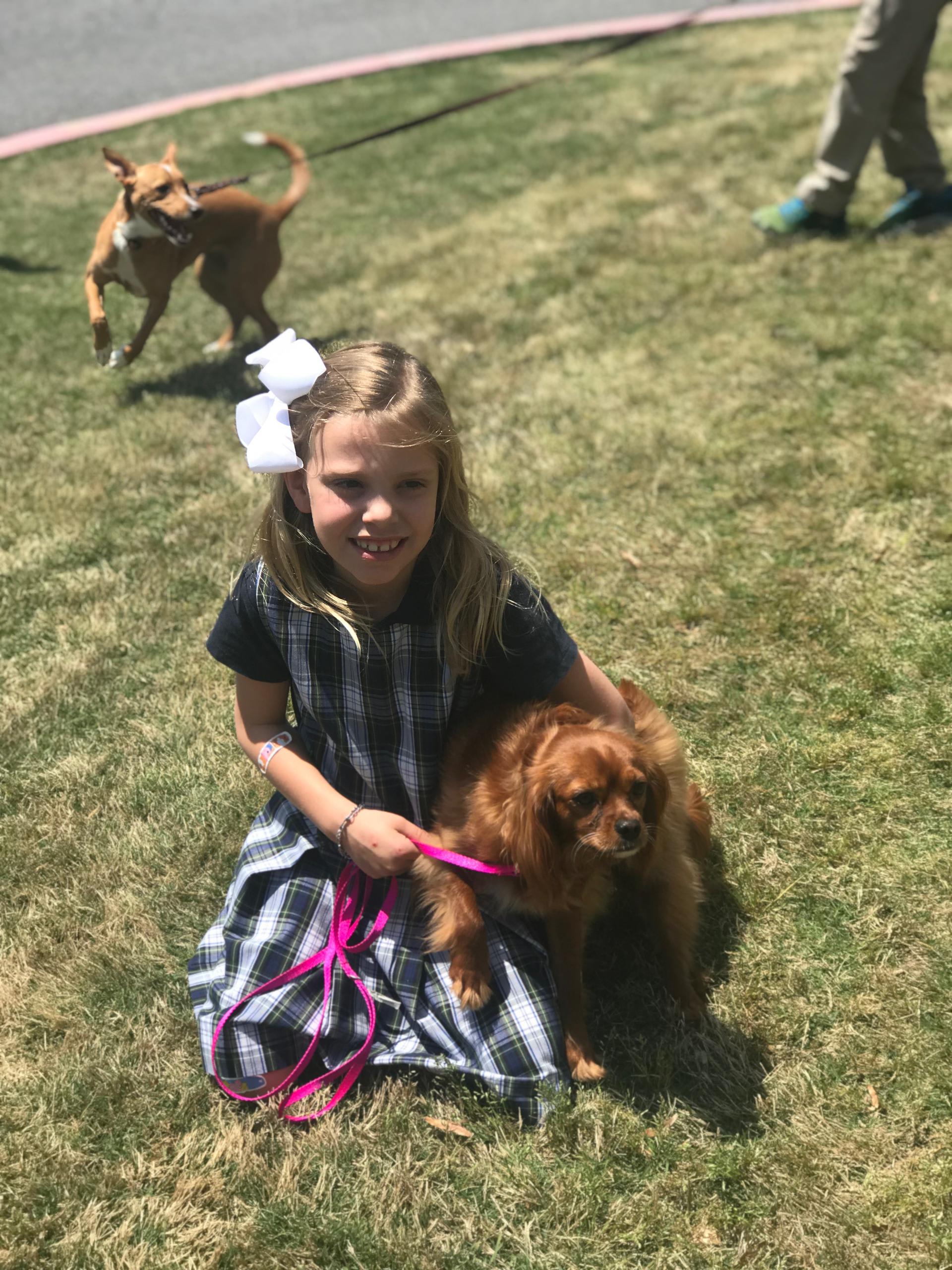 Pet Day!

Lower School just celebrated their 12th annual Pet Day. Everyone looks forward to this day all year. If you didn't have the opportunity to go to Lower School, you might not know about this exciting day. On Pet Day, a students' parent brings their pet for Fab Friday. First, we have a show-and-tell of each pet. Then, the pets go to different locations and the students get to spend time with all of the animals. Sometimes we have a very diverse group of pets. One year we had cats, dogs, lizards, a bird, and a horse! This year was a bit more tame. We had about 13 dogs, 1 cat, and 2 chickens (thanks to Jodi, Lower School Instructor). Yet again, Pet Day did not disappoint and we can't wait until next year. Pictured: Jansen Jones and her dog Coco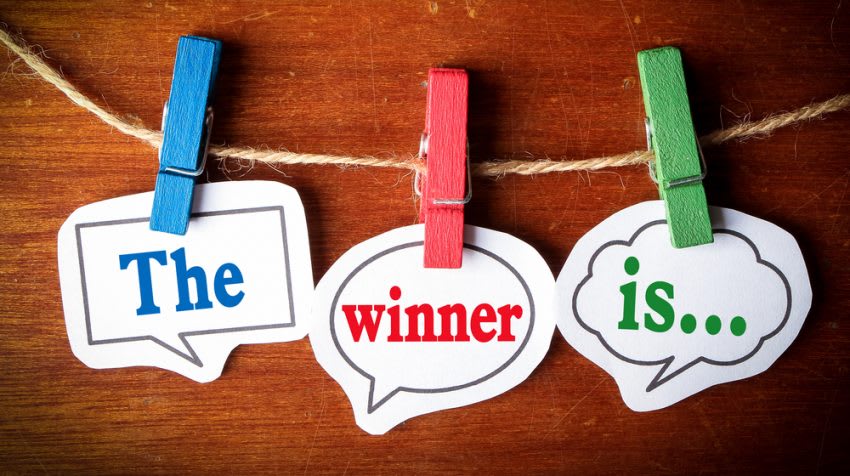 Congratulations!
The winner of last week's contest is Middle School's William Gaines. The thing he likes reading about in the MSA Weekly News are "all of the wonderful activities we are doing at Mill Springs."
Thank you for playing alongWilliam - enjoy your gift card to Andretti in Roswell.
--Cheri Harwood, Director of Communications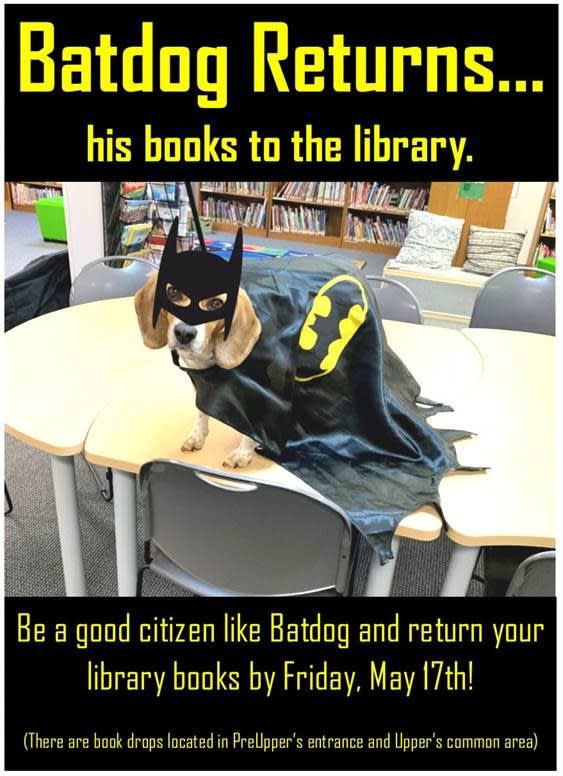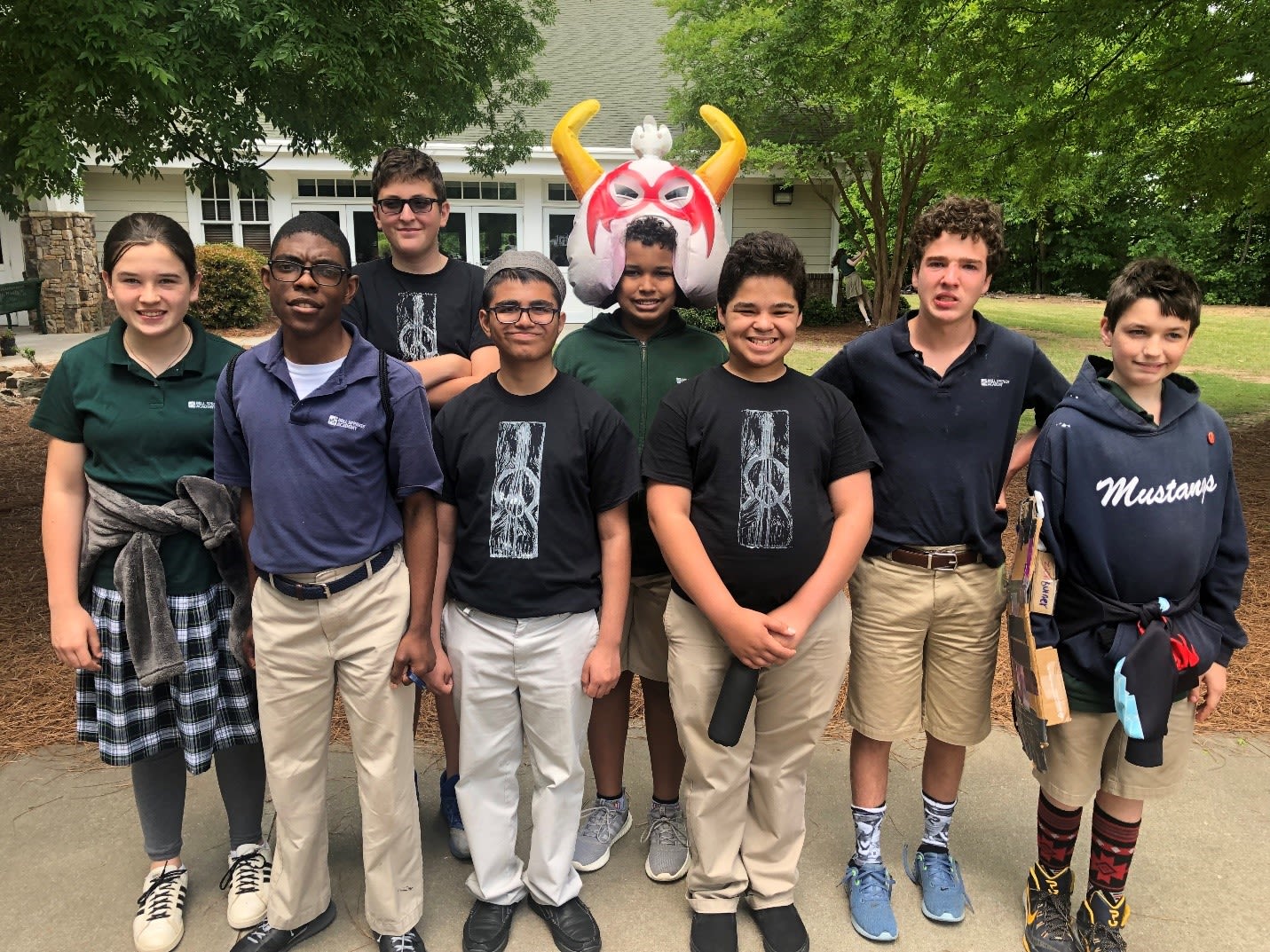 It's 8th Grade Week!
We are quickly approaching the close of another successful school year and arranging to send off another amazing group of eighth grade students to high school. In preparation, I would like to let you know about the amazing events that we planned to help celebrate the hard work of our eighth grade students and to send them off in style to the next leg of their educational journey.
Monday was

Sports & Superhero Day -

Dress up in your favorite sports or superhero shirt

Tuesday was

Bizarre Beach Outfit and Ice cream Party

Wear the coolest or craziest beach outfit (YOU ARE GROOVY)

Wednesday -

Be Wild! Be Creative! Be Weird!

Crazy Hat and Crazy Sock Day Show your AWESOMENESS!)

Thursday was

PJ's and Breakfast -

YOU'RE GRRRRREEEAATTTT!

Friday we went to

Andretti for a f

un race experience, zip line, and arcade.

 On your mark, get set, GOOOOOOOO!
We had a great week! Next stop? High School - so long PreUpper!
--Taniah Jones, Asst. Principal CommArts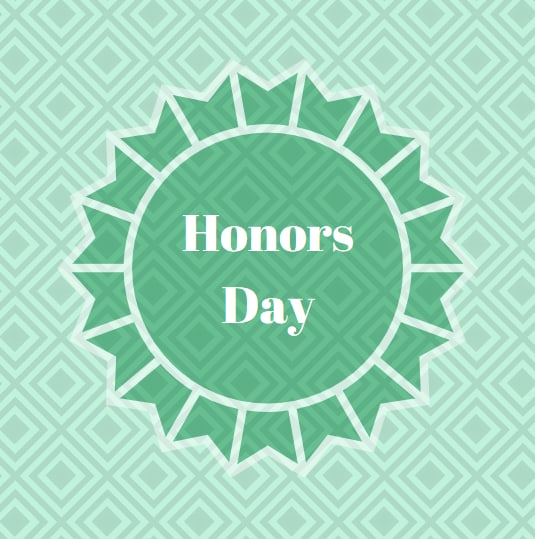 YOU ARE INVITED!
Parents YOU are invited to join us on Honors Day:

May 24th, 2019
8:30am - in your Great Room
Dismissal upon completion
Buses will depart at 11:15am
We look forward to sharing this special day with you. If you have any questions, please contact your principal.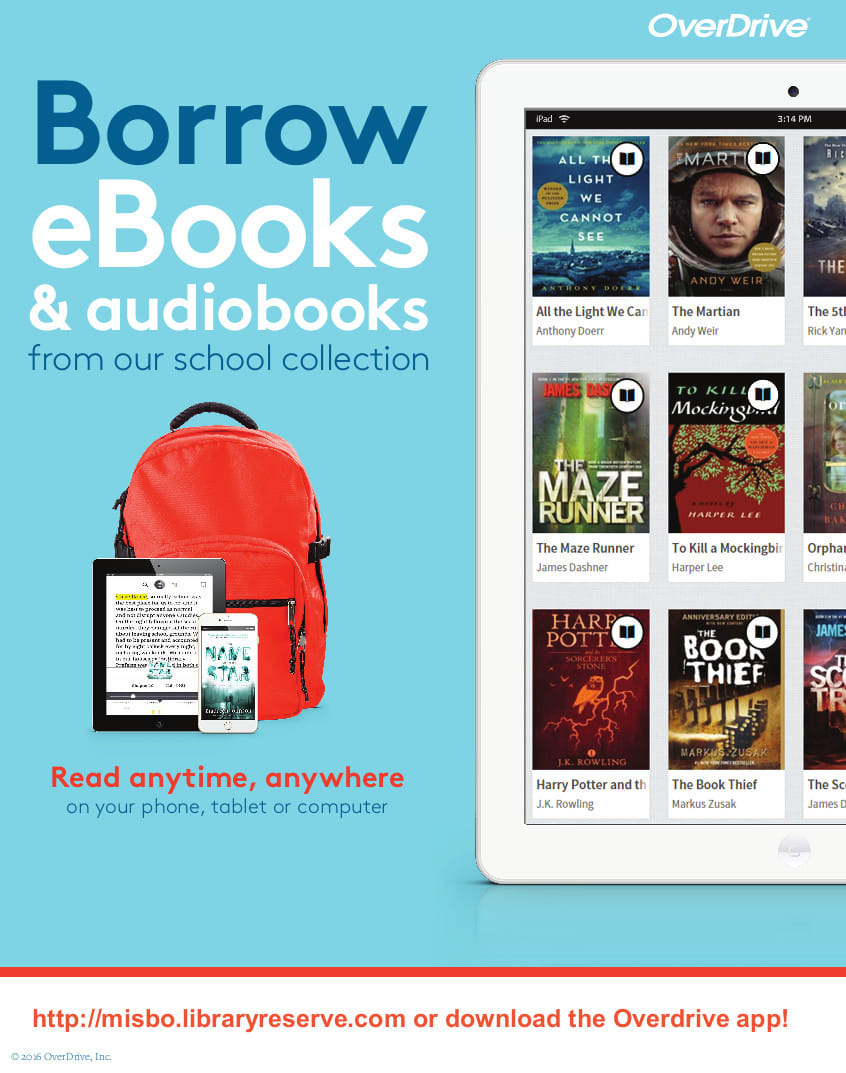 Get Ready for Summer Reading!

Did you know that you can read free e-books and listen to free audio books at MSA? Use the Overdrive website or app to read or listen to up to 3 titles at a time, we have titles for all ages. Each student at MSA has a unique login, so try logging in today and check it out!
Username: first initial + last name (Ex. John Smith= jsmith)
Password: first initial + last name + msa (Ex. jsmithmsa)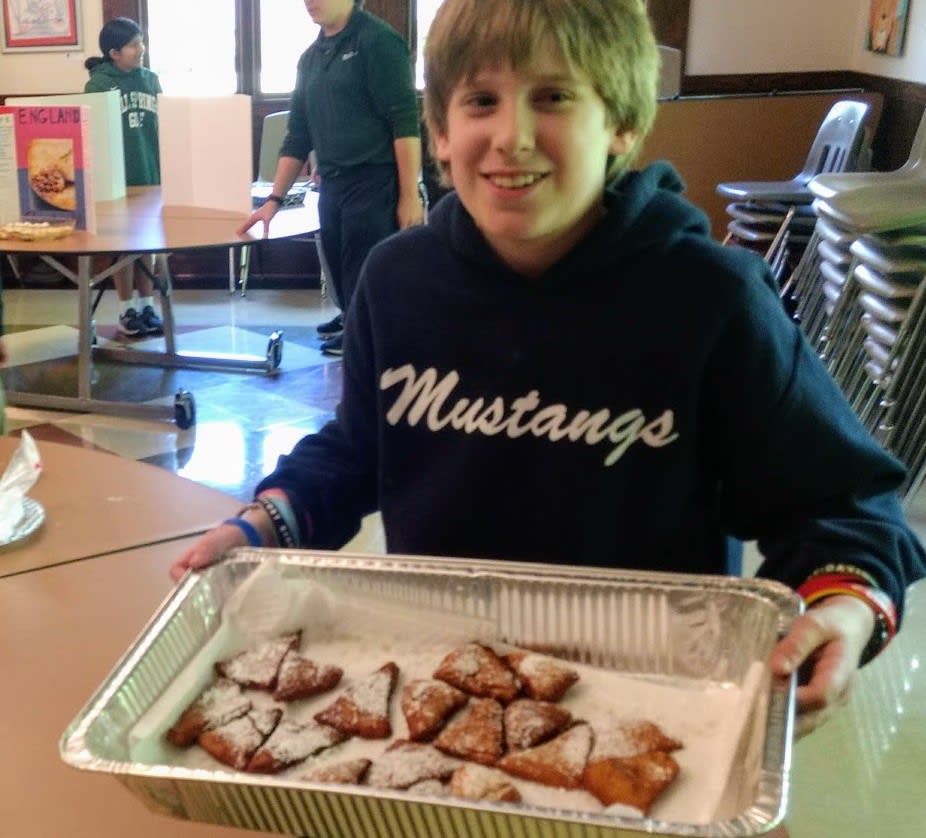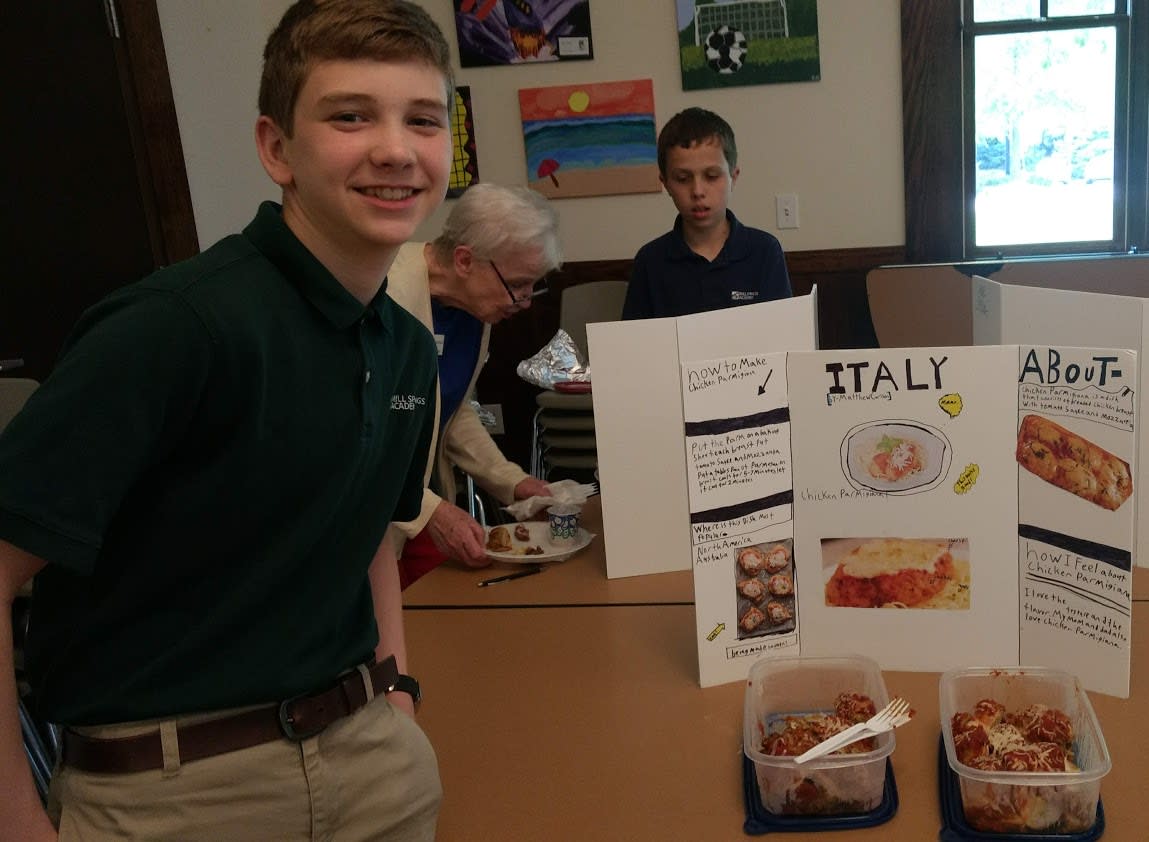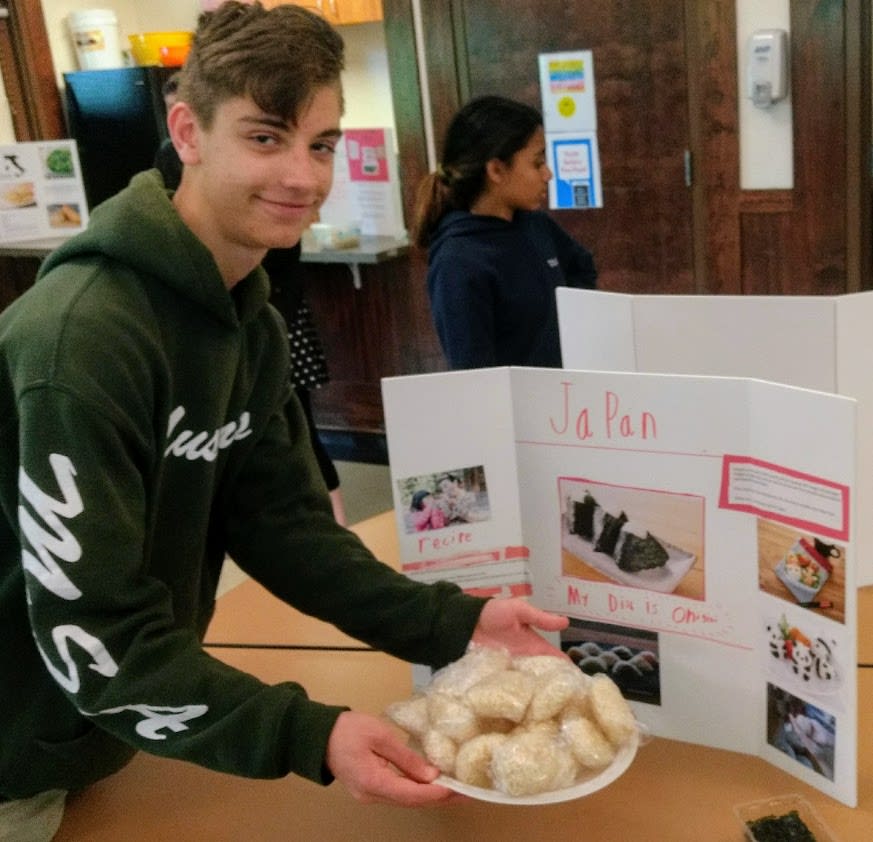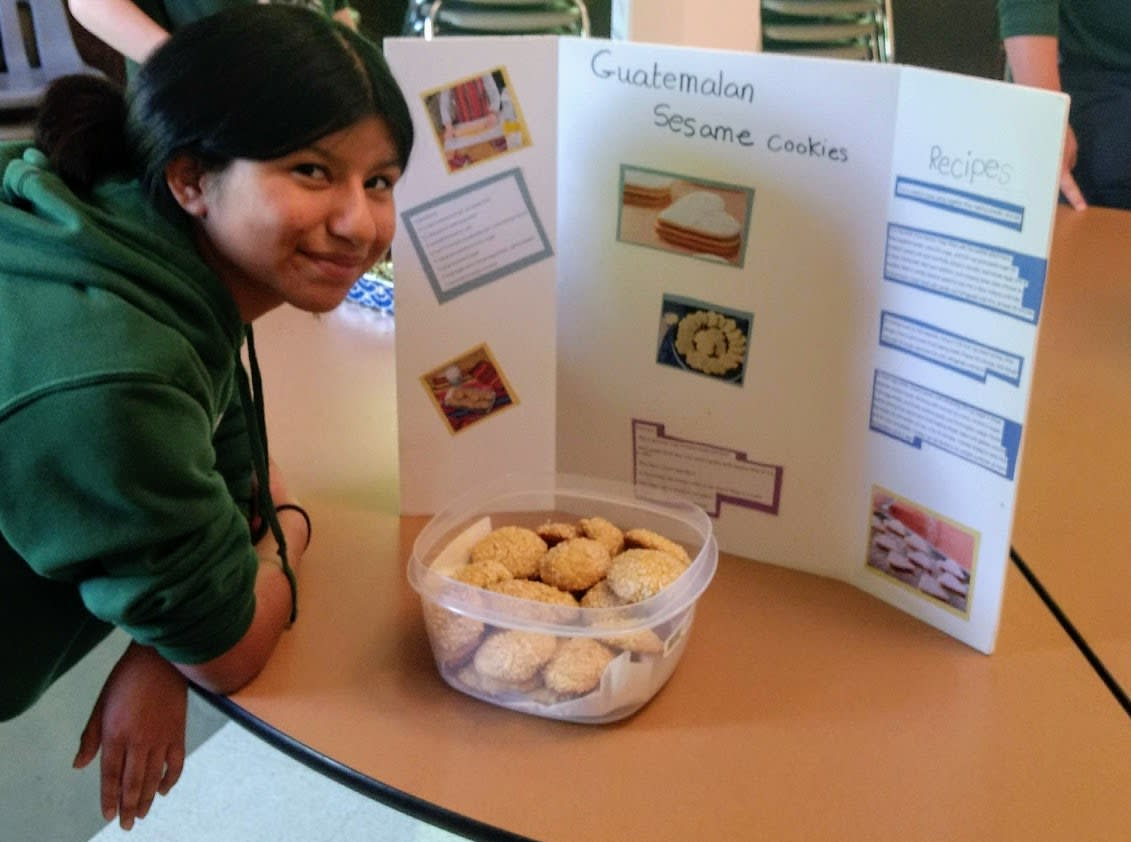 2019 World Food Day

This is an exciting event that happens every spring semester in PreUpper World Cultures class. We have spent the year learning about different cultures, people, and their customs from Africa to Asia. Each student chooses a country to represent. They create a tri-fold presentation and make a special dish to share. I am always excited to see what country they choose and what delicious foods will be served on our special day. This year the students did not disappoint. We had a variety and countries and food to taste. Each student sets up their tri-fold and dishes in the Great Room. The students wait the arrival of our very special guests to arrive so they can talk about their country and foods they prepared. I have to admit, this was one of the Best World Food days yet. I am so proud of every student for putting on a great tradition. A special thank you goes out to Susan, Nina, Bryan, Chelsea, and Nurse Ann to name a few for coming by to see us. We hope you enjoyed everything. I also wanted to thank Bryan for taking wonderful pictures of the students during World Food Day. Pictured with their projects L-R: Aidan Harper, Matthew Carlson, Nykolas Hammond, Isa Stokes.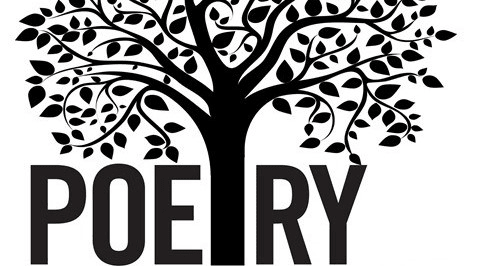 Poetry

Middle School Reading classes have been reading and writing poetry this week. Students have written haikus, didactic and cinquain poems. We have read poems from famous poets including Elizabeth Barrett Browning and Walt Whitman. Students also completed a library activity involving redacted sentences and phrases from used books, in which they then turned into their own poems.
--Christy Chase, Middle School Instructor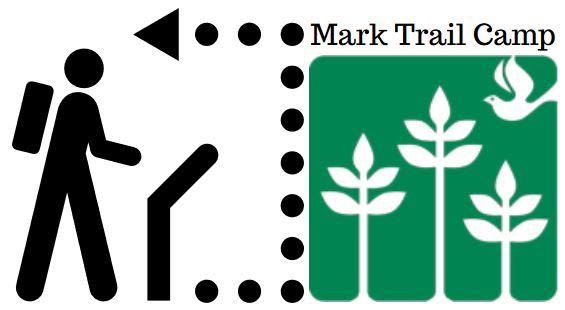 Come Follow the Trail to Summer Fun!

Mark Trail Camp (MTC) serves students ages 6-14 who are looking for an activity-based, small-group, camp program run by professionals who have made it their career to work with children and young adults - our staff and faculty. MTC offers a variety of camp programs throughout the summer to suit your child's interests as well as your schedule. These full-day activities emphasize appropriate social skills and the tenets expected of everyone at Mill Springs Academy - to be Courteous, Considerate, and Cooperative (The 3C's) community members. Our camps are open to the public, so feel free to bring your friends along. If you live nearby and aren't familiar with our program, give us a call to learn more.
Contact Nina King, Camp Director,  678-893-7791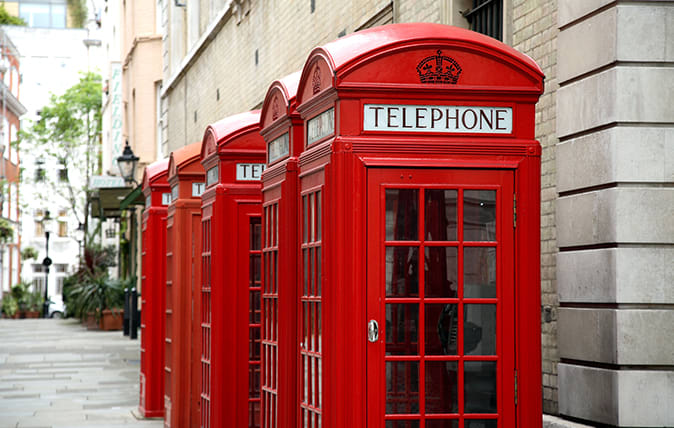 Are YOU Calling Communication Arts?
If you are a CommArts family, or you frequently call someone in the CommArts School you should save these phone numbers in your cellphone. Then if they call you, your phone will let you know who is calling and you won't miss their phone call or anything important.
Chelsea Michelson, Principal   678-893-7827
Taniah Jones, Asst. Principal    678-893-7830
Michael Adams    678-893-7826
Bonnie Bergstresser    678-893-7815
Jay Hudson    678-893-7817
Erin Muehlhausen    678-893-7816
Matt Orred    678-893-7856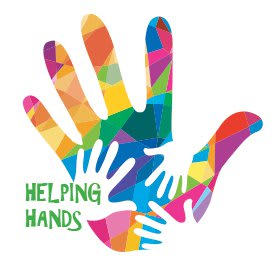 Do You Need Volunteer Hours?

It is that time of the year when the semester volunteer service hours are due. How many of you struggle to get those last few hours completed? Who would prefer to have all their hours completed before the beginning of the year? If you answered yes to either of these questions, the Mark Trail Camp week of Volunteering in the Community is for you! In this camp we will knock out 40 hours of community service!!  That is enough hours to cover being a level L for a whole year!!  We will be doing different volunteering around the Metro Atlanta area such as making sandwiches for students in need, making blankets for CHOA. The Volunteering in the Community camp will be July 8th-12th from 9-4.  If you have any questions or concerns, please contact Nina King or Karen Kaiser.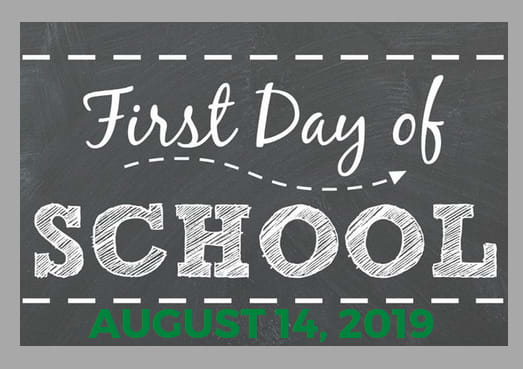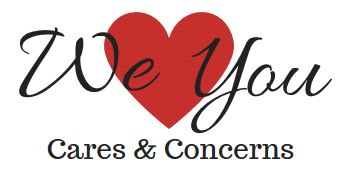 Community Cares & Concerns

The Allen Family
The Buckley Family
The Class of 2019
The Moore Family
The Smith Family
The MSA Community
If there is ever a care or concern you would like to share with the community, please just email me at any time, I will be glad to include either names or situations. For privacy, I will only list names and claim ignorance if anyone asks me for details. Cheri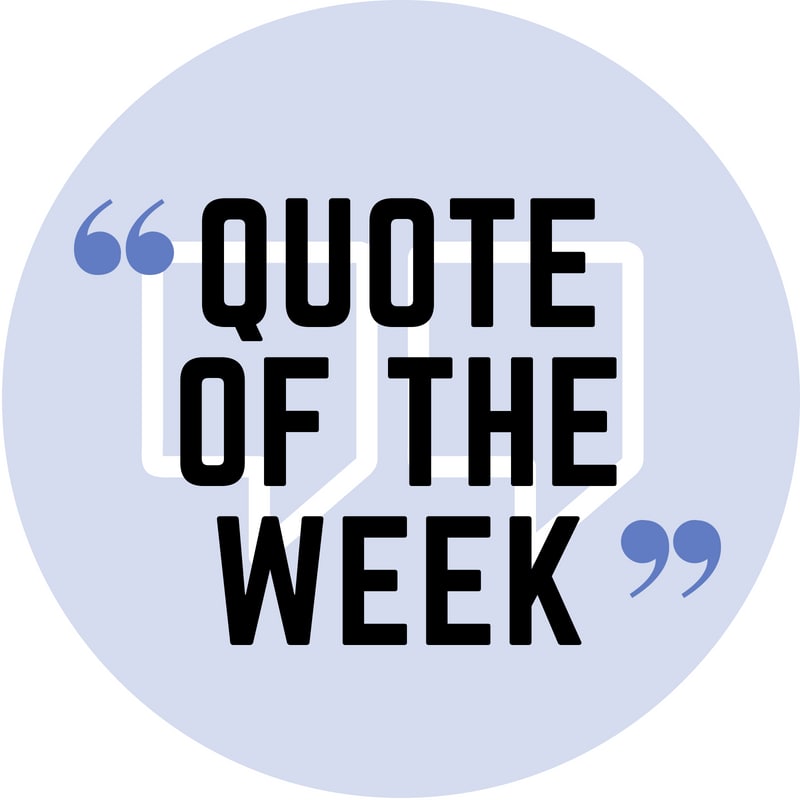 Quote of the Week
Hold fast to dreams, for if dreams die, life is a broken winged bird that cannot fly.
--Langston Hughes
Friday May 10
8:00 AM
L Grt Rm
Friday May 10
7:00 PM
Birmingham UMC
Saturday May 11
10:00 AM
Gym