August 23, 2019 | Vol 13, Iss 2, No 434
We have had a Great First Full Week

As we get back into the swing of things, there is something to be said for routine. The PM Program is making it happen, we have had a board meeting and a performing arts meeting. We even had a fire drill! We are really glad to be back in session - I hope all appears well from your perspective too. It seems to have been a great first full week.
Thank you for sharing your summer vacation pictures with us! WOW... everyone had so much fun and went to lots of interesting places, and even relaxed some! I love all the beauty we have in our world, it's just waiting to be noticed by someone. Starting at the top left corner here is where you went:
Working in a garden that produces food for homeless individuals in Santa Cruz, CA is Maclean Tadlock U11. He spent a week there.
Parker Borden PU7 went fly fishing in Idaho - great catch!
The Hecker Family visited Asheville, NC. Pictured in order - Mom, brother Ben, Dad and Jack Hecker U9.
Hiking the most dangerous trail, The Precipice, Kale Dunlap PU7 traveled to Acadia National Park in Maine.
In California, Zach Smith U11, went to both Death Valley (pictured) and Yosemite National Parks.
On a western Caribbean cruise, Andrew Buchberger U9, zip lined on their cruise ship (pictured) as well as in Honduras, they also cave dived in Cozumel!
Ella Jensen U11 travel through Europe for two weeks and is pictured in front of the Louvre pyramid in Paris. They visited Copenhagen, the Netherlands, and France as well.
Going white water rafting, hiking, stargazing, fly fishing in the back country, and swimming in natural swim holes, Katherine Adair U10 also visited Yosemite National Park.
Preston Bonham L4, went fishing in Florida with his family, that fish is almost as big as you are.
A Hawaiian trip was in order for Aaron Breitkopf CA10, pictured with his sisters near a beach in Maui.
A Scouting adventure took Garrett Burroway CA9 backpacking in New Mexico with his troop for 2 weeks!
How exciting all of this looks. I am glad that you took advantage of the vacation time! I loved getting the photos, thanks again.
Have a terrific weekend!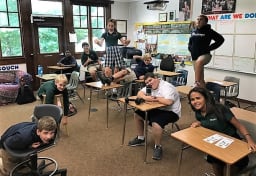 This week in MG's Creative Writing classes, students began writing "I am from" poems. "I am from" poems are a great way for students to express their individuality through writing, and they provide the reader with a metaphorical window into the author's life and world.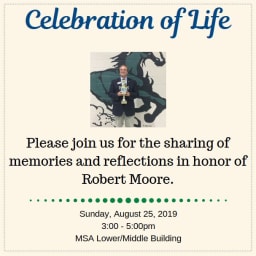 Please join us Sunday for the sharing of memories and reflections in honor of Robert Moore.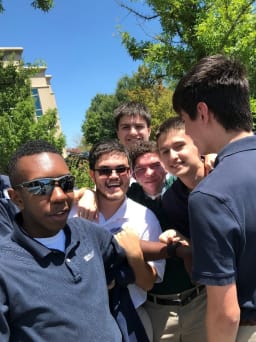 The Senior Class of 2020 had an eventful afternoon last Friday!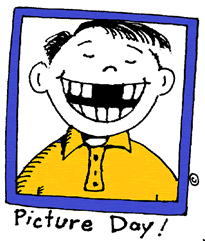 Please note that MOC Photo will be on campus to take our annual school pictures based on the schedule below.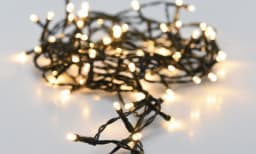 The theater department is looking for some items.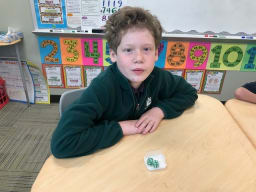 This year Middle School is offering several new electives. One of these new electives is Math Skills Lab.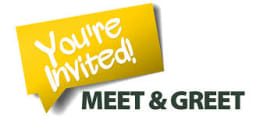 On Wednesday, August 28 at 8:15 am, after carpool, join us in the Middle School Great Room for a "Meet and Greet" time with our new Head of School, Debbie Orr and our new Upper School Principal, J.P. Watson.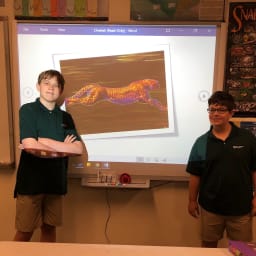 In Biology we are exploring what it means to be alive. To help introduce students to biology, it's important they first comprehend what are the shared characteristics of life.
Mini Day @ MSA is an opportunity to find out what is going on in all of the classes your students take, mostly by being a part of their class.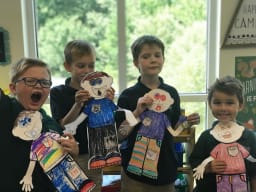 We have many new students in Lower School along with many familiar faces. To help everyone get to know each other, students have been learning about each other in Ms. Branigan's social studies class.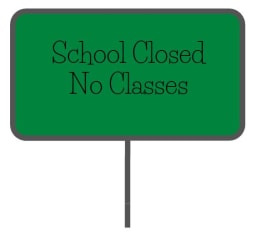 Mill Springs Academy will be closed on Monday, September 2nd and there will be no classes for students on Tuesday, September 3rd.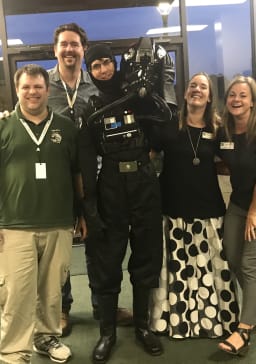 It was a packed house for the annual PERFORMING ARTS MEETING this past Tuesday night! Parents and students came together to meet with the performing arts teachers to hear about all of this year's offerings in the department.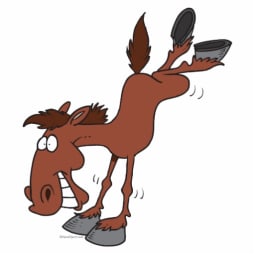 Come on out for a little bit of fun, everyone is welcome!
COMMUNITY CARES & CONCERNS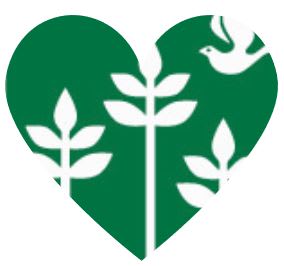 The Born Family
The Cook Family
The Hale Family
If there is ever a care or concern you would like to share with the community, please just email me at any time, I will be glad to include either names or situations. For privacy, I will only list names and claim ignorance if anyone asks me for details. Cheri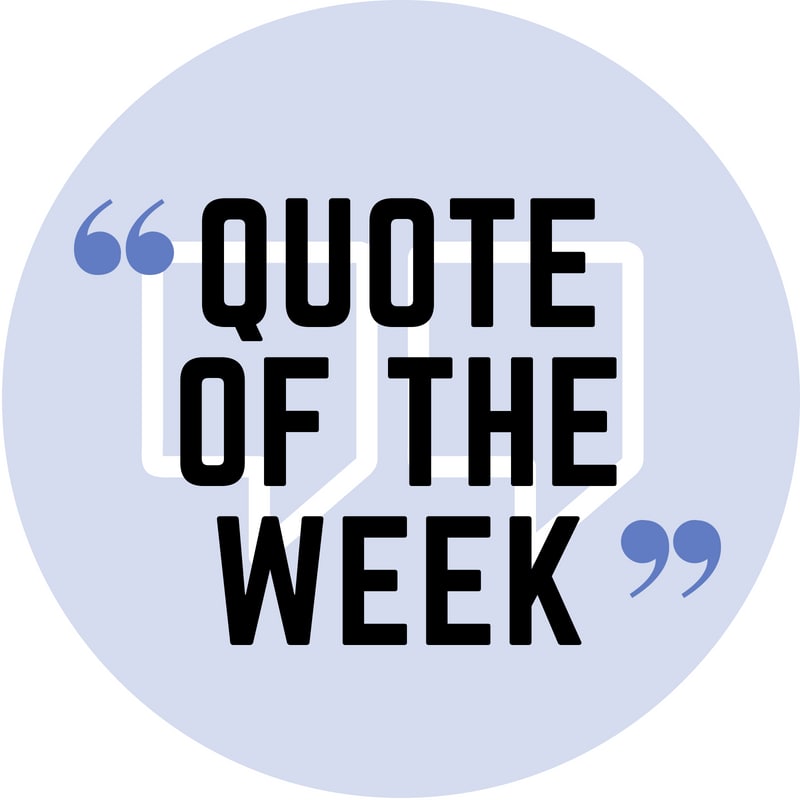 If you want to lift yourself up, lift up someone else.
--Booker T. Washington
Monday August 26
12:30 PM - 1:15 PM
Theater
Tuesday August 27
8:00 AM - 9:00 AM
Wrestling Bldg
Wednesday August 28
All day
Wednesday August 28
12:30 PM - 1:15 PM
Theater
Wednesday August 28
3:30 PM - 4:30 PM
MSA
Wednesday August 28
4:30 PM - 6:30 PM
Howard School
Thursday August 29
All day