March 27, 2020 | Vol 13, Iss 29, No 461

THE PLEDGE OF ALLEGIANCE
WOW! It's hard to believe that we have already had a second week of OLE (Online Learning Experience). I hope this week went a little smoother for you than last week as we all get the hang of things. Besides seeing the smiling faces of the kids, I find I am missing the morning Pledge of Allegiance to the Flag by the Middle School and the thing I was worried about most moving into that building - the noise during lunch time. It's funny how absence makes the heart grow fonder.
There is a lot of terrific news to follow, don't miss a thing! I hope you have enjoyed these last couple sunny days, they have really been beautiful. Have a great weekend.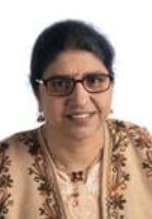 Meet Vaidehi Rallapalli an Upper School teacher for the last 14 years. She teaches Physics, Anatomy/Physiology, and Forensics.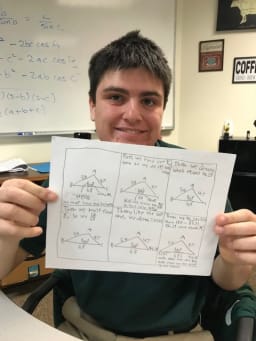 This month in Ginny's Algebra-Trigonometry class, we completed our final class project with a twist of humor. Who would have thought that this was the last picture I would have taken with my seniors before "social distancing".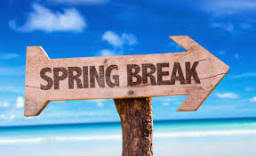 EARLY DISMISSAL - Friday, April 3, 2020  SCHOOL CLOSED - April 6 - 10, 2020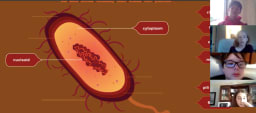 In 7th Grade Life Science, students are discovering that viruses are not the only things that can make you sick. This week we started a series on bacteria.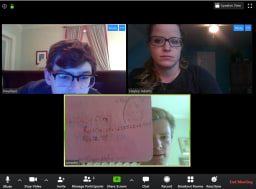 Look at these guys! Class had already ended and yet these guys decided to stay after class to practice working with Riemann Sums in Hayley Adams'  Calculus class.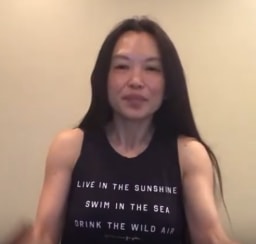 Ginny Berkemeier, an instructor in Communication Arts, started a free YouTube site inspired by the needs of her students and parents to share mindfulness as we are all trying to live with our new normal.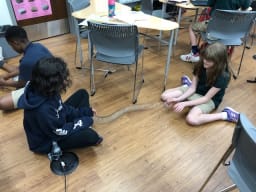 This week in my 5th and 6th grade Science classes, we started a unit on Earthquakes. About 8000 earthquakes occur every day. Although most of them are too small to notice, the stronger ones can shake the Earth and cause a lot of damage to buildings, roads, and other structures.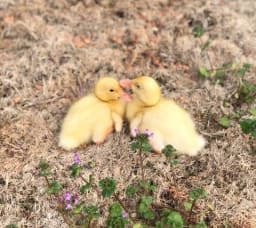 One of our Lower School students, Johan Proaño, has found a fun and interesting way to pass the time during our social distancing. He is taking care of a pair of domestic white ducks, otherwise known as Pekin ducks.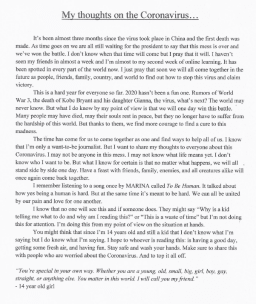 After taking Creative Writing with MG last semester, Isa Stokes (PU08) has really enjoyed writing and has found it an outlet to express her feelings. In her article pictured here, she writes about feelings that many of us share with her.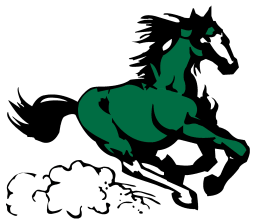 The Mustangs left the gate and jumped into the 2020 Spring PE semester which featured their Walking/Running Warm-up, Gym Game Unit, Frisbee Unit, Bat and Ball Unit, Personal Fitness Program, and Self Improvement.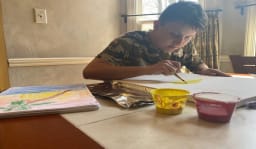 This week's spotlight shines on PreUpper student Cameron Huffman. Cameron has been on time and ready for every one of our Zoom art classes.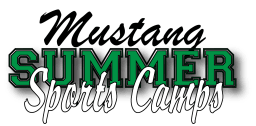 Sign up now for Summer Sports Camps at Mill Springs Academy. We will be holding girls volleyball.
2020-2021 School Events Calendar Highlights
This is the time of year when I normally share with everyone the results of our annual spring break survey - pictured are last years results. I normally ask if you are taking a vacation, a staycation, or doing nothing for Spring Break.
COMMUNITY CARES & CONCERNS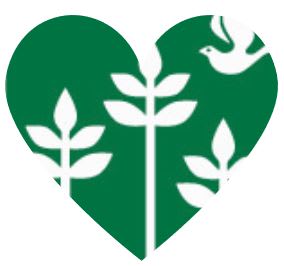 The FitzGerald Family
The Jones Family
The Latzak Family
If there is ever a care or concern you would like to share with the community, please just email me at any time, I will be glad to include either names or situations. For privacy, I will only list names and claim ignorance if anyone asks me for details. Cheri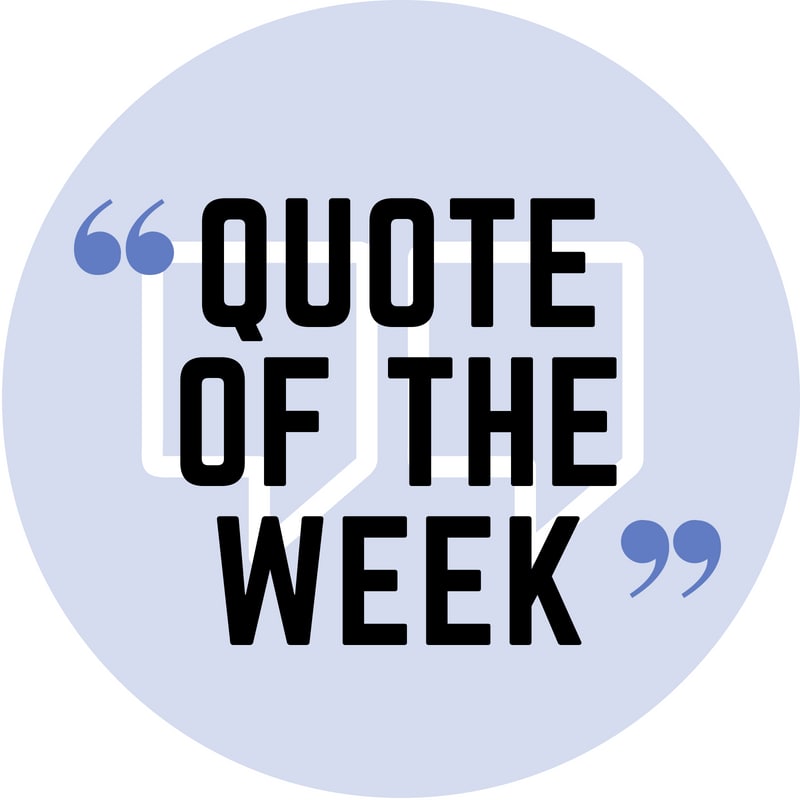 To speak painful truth through loving words is friendship.
--Henry Ward Beecher