February 22, 2019 | Vol 12, Iss 24, No 420

Happy Rainy Friday
Did you know that today would be George Washington's birthday? He would be 287 years old. Hope you enjoyed your Presidents' Day off from school. Besides having Monday off, CA7 & CA8 took a field trip to the King Center, next year's enrollment contracts are already due, and the Student Conferences are completed. We only have 13 weeks of school left (one of those is Spring Break). It is winding down, or maybe spiraling down - either way it seems to be going quickly.
Speaking of going quickly, it may be George's birthday, but this week marks my 15th anniversary here at Mill Springs Academy, and it has just flown by so fast. I hope you take the time to read everything that has gone on this week because before you know it, it will be Friday again and another issue of the MSA Weekly News will be going out.
Have a great weekend - be careful in the rain.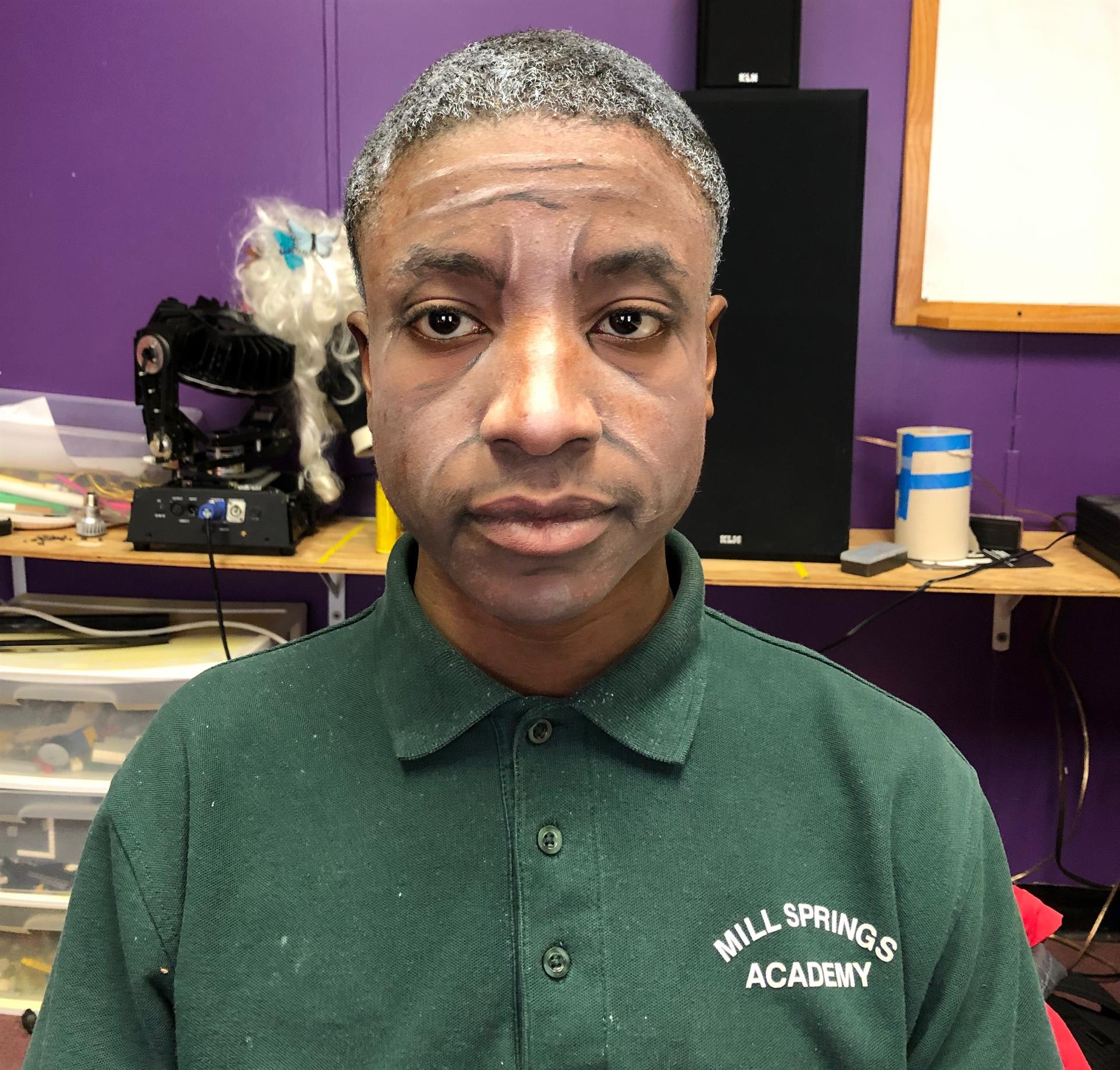 Fine Artist of the Week

This week's Fine Artist of the Week is Ridge George. He is always in class ready to learn. He walks in with a smile and a "Can Do" attitude every day. If he doesn't get it right the first time he will try until he does. I am amazed by Ridge's ability to get everyone around him in a better mood by him simply being there. Patrick's 3rd period class gives him a round of applause every time he enters class! Stage makeup class wouldn't be fun without him. Ridge thank you for being you! Here is Ridge looking stern in his old age makeup.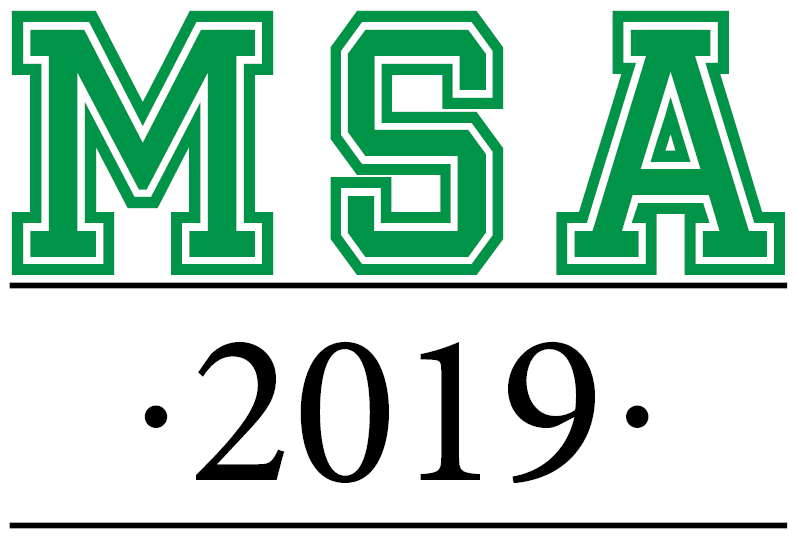 College Acceptances

Congratulations to Nicole Fong! She has been accepted to both Agnes Scott College and Georgia State University.
Way to go!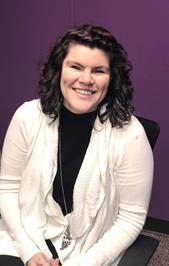 Feature Teacher

Meet Kimi Warne! She is the newest member of the Fine Arts department and you can find her in Band Land. She joined our community in January and she has elementary school music teaching experience as well as having been an assistant band director in high school before she arrived.
She enjoys the support that MSA provides and loves to inspire students to become the best versions of themselves. She believes that all students can learn, play, and experience music. Outside of school, she likes to spend time hiking and camping in the north Georgia mountains. Her favorite food is ice cream and she has both a cat (Melodie) and a dog (Buddy). Currently she is reading China Rich Girlfriend by Kevin Kwan. An interesting fact is that she LOVES plants and has lots of them - so many that she wasn't sure how many. 
Welcome to Mill Springs Academy and thank you for what you do Kimi.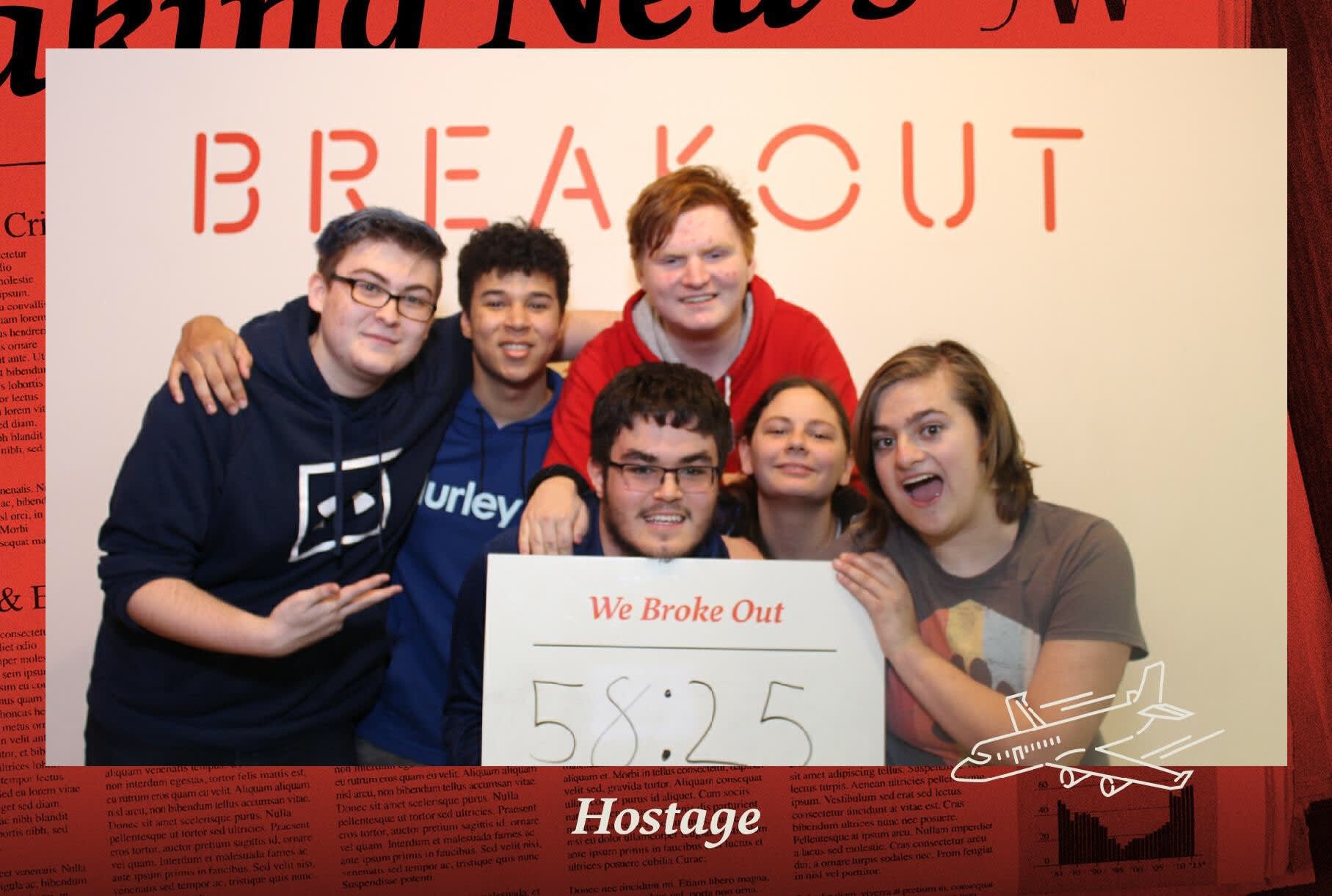 Problem Solving, Teamwork and Laughter

Several Mill Springs Academy students met at an "Escape Room" in Atlanta and enjoyed a thrilling time of problem solving, teamwork and laughter. CJ Stansel, Andrew Jones, Ross Morella (MSA 2017), Nic Allen, Amy Lamp'l, and Steffi Schneider (pictured in that order) visited Breakout Rooms Atlanta and were put into a fake hostage situation. They started off blindfolded and handcuffed (plastic) and worked together to solve the puzzles that the escape room had prepared for them.
Using teamwork, logic and information about coordinates and graphing that they learned in Math teacher Matt Orred's class they were able to solve all of the puzzles and escape the room with just a minute and 35 seconds remaining.
They then moved on to the "Runaway Train" escape scenario where unfortunately they were unable to escape and time ran out during the last puzzle. Everyone had a great time though and they plan on attending other escape rooms in the future!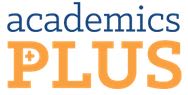 One More Auction Item to Benefit the PVA

Learning Check-Up with Academics Plus
$795 - $995 value
Academics Plus is an education group devoted to helping you understand how your child learns best.

Our Learning Checkups™ give you the knowledge to make the best educational decisions for your child. Our Learning Checkups™ identify a child's individual learning profile, using the Woodcock Johnson IV, in order to help students achieve their greatest potential. The knowledge and understanding of how your child learns can help:
Assess your child's areas of strengths, so that they may be challenged.

Determine how your child's brain is thinking and processing information.

Measure academic growth from classroom instruction or tutoring.

Determine if your child is ready to move on to the next grade level or should be held back.

Identify areas of weakness in order to determine how to best support your child.

Detect any weaknesses in learning in order to prevent the frustration and cost of addressing learning challenges later in life.

Explore options for boosting cognitive efficiency and flexibility.

Ensure your child has all the tools and foundations to be a happy, capable, confident learner.
If you are interested in bidding on this final auction item, email Rose Hale at millspringspva@millsprings.org.  No minimum bid required. Bidding will be active until Thursday, February 28th at 8:00am. Group emails to be sent to all active bidders so you can see if you are in the lead. Winner will be announced to all interested parties on Thursday February 28, 2018.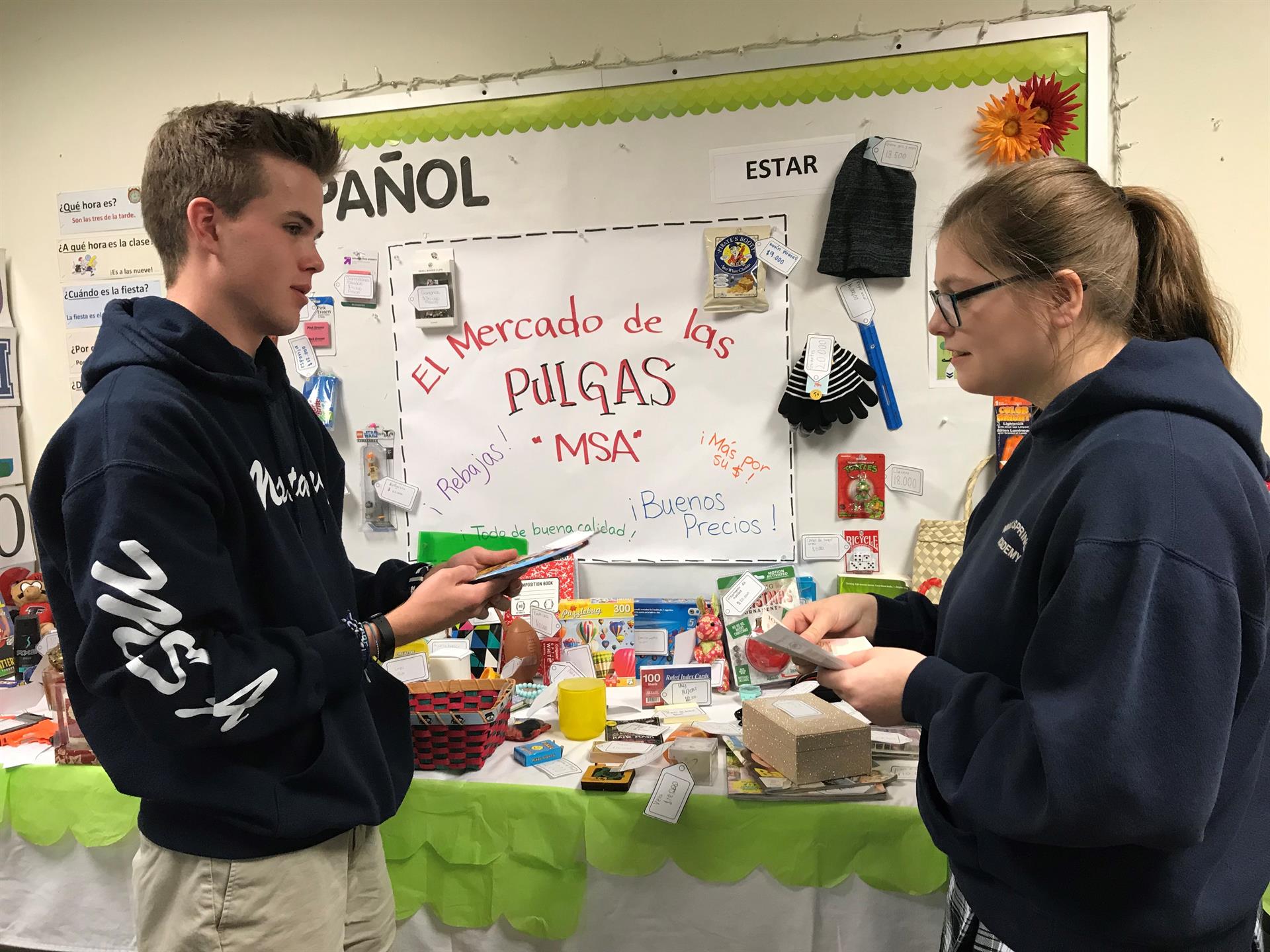 The Flea Market Project

This week, students in María González' Spanish II classes participated in the "Pulguero Latino" flea market project. This was an opportunity for students to practice grammar and vocabulary learned during the first semester in Spanish II. Students brought five items to sell to their peers in other classes. They wrote a description for each item, determined an appropriate sales price in US dollars, and used real-life exchange rates to sell their items with Colombian pesos. This exercise helped students practice their conversational and written skills, and persuade others to buy and negotiate bargains. It was a unique, hands-on assignment offering real world experience while using replicas of Colombian pesos to complete transactions. Pictured: Griffin Middleton is selling some items to Mallory Mulhern who is playing the role of a customer.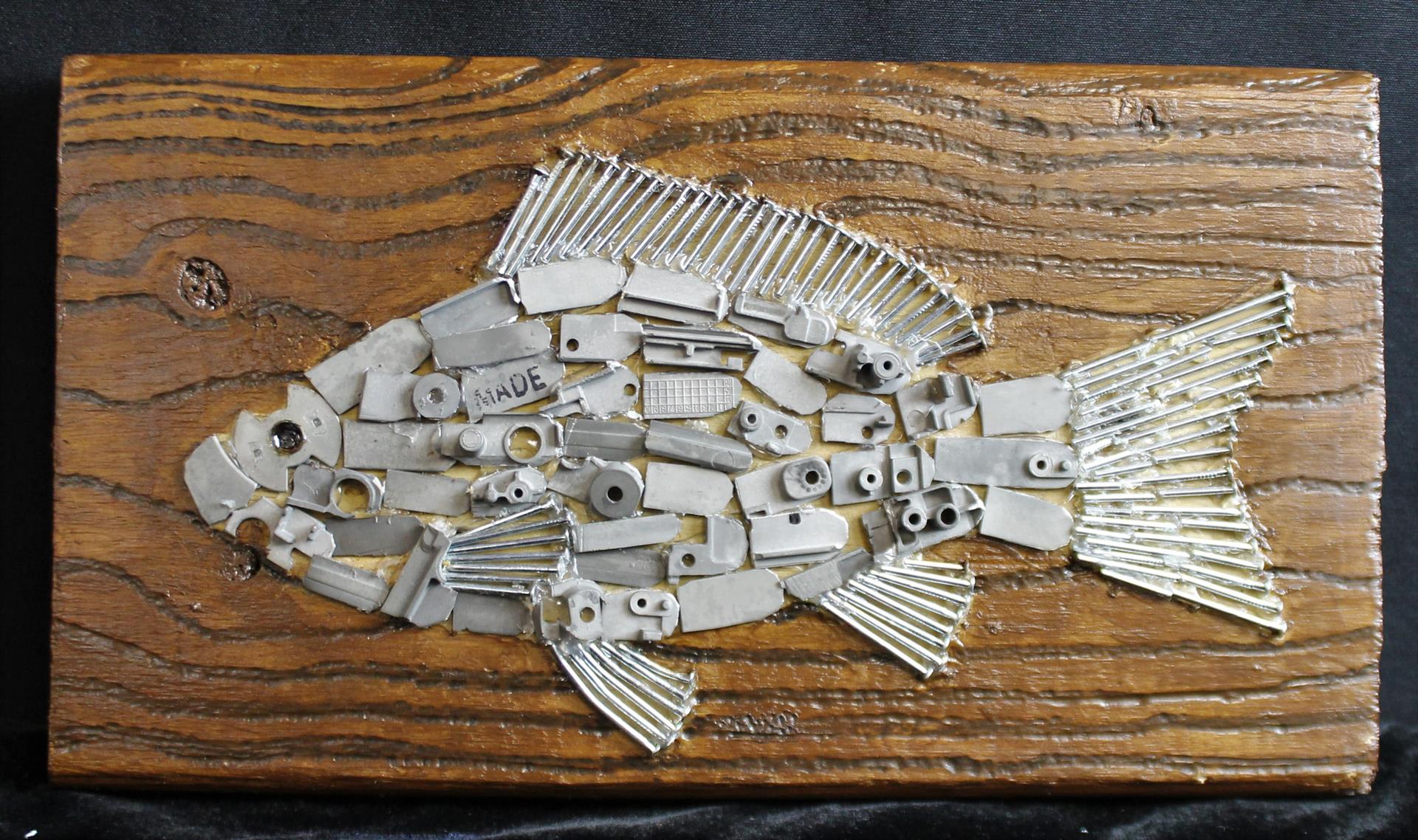 Studio Art Gallery and Reception

Join us next Friday night, March 1st from 6:00 - 7:30pm for the Studio Art Gallery and Reception! Artwork from artists in the 2018-2019 school year will be displayed. Senior artist recognition, food, raffle prizes, and art for sale! See you there. Free Admission!
Friday, March 1, 2019
6:00 - 7:30PM
Theater
Pictured artwork by Grace Gersack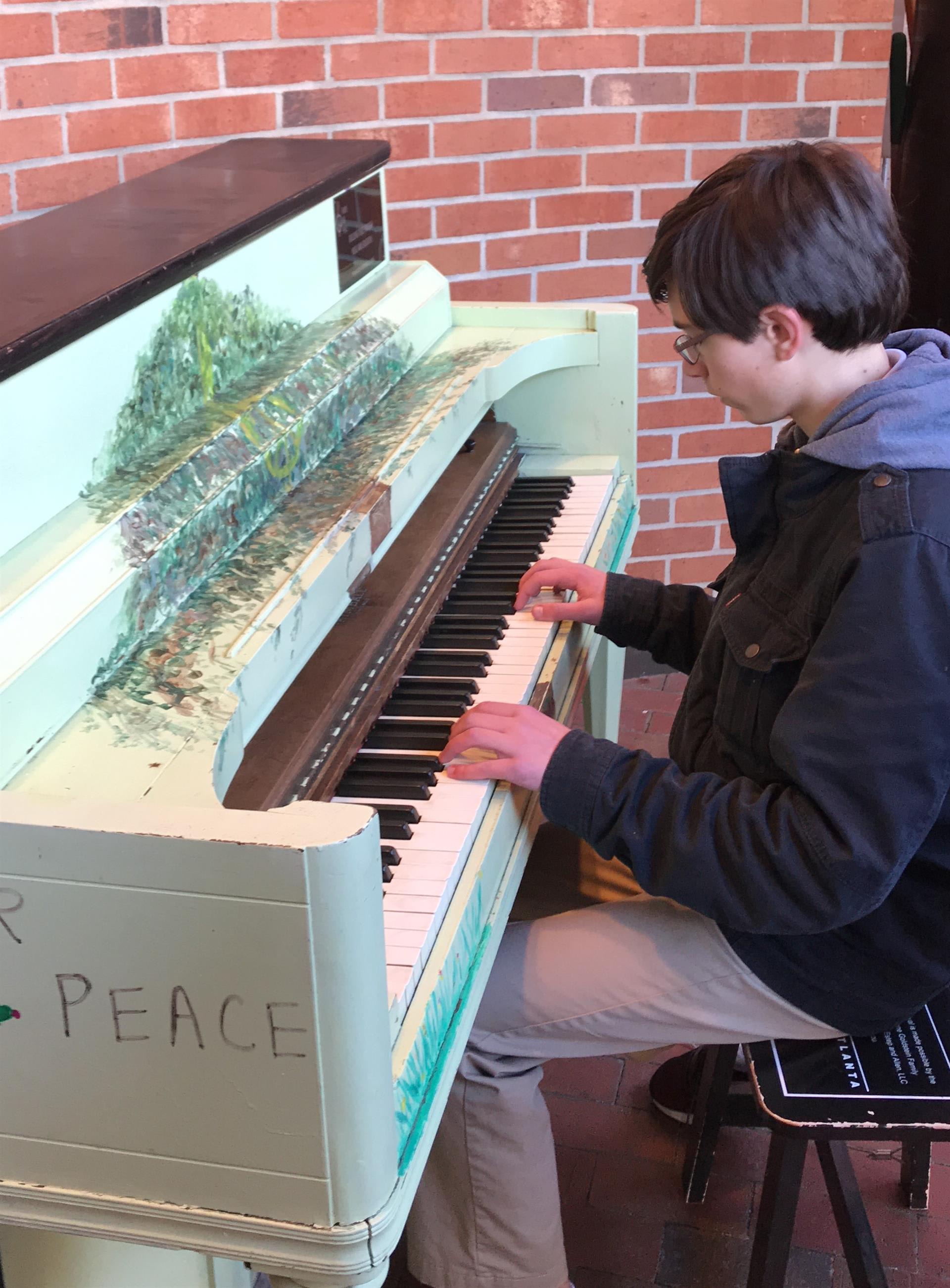 The King Center

PreUpper's 4th period literature class took a field trip to The King Center in Atlanta last week and thoroughly enjoyed it. There are many things that we found interesting, but we wanted to name a few that we enjoyed the most. We loved the Eternal Flame and knowing that MLK was buried right there. We also liked seeing the actual cart/wagon that pulled MLK's casket in the procession down Auburn Avenue and knowing that it is still preserved. We loved seeing that Auburn Avenue is still preserved in the way it was when MLK grew up and knowing that it is one of the only areas in Atlanta to have been preserved this way. We loved seeing the replica of MLK Washington statue in the water fountain area.  We loved going to the exact church that MLK grew up in, listened to his family members preaching and preaching himself.
One of the favorite things on our trip was when our teacher, Courtney, saw a peace piano in the area that said anyone could play it. She asked us, "Can anyone play?" Milan Pekez (pictured) stepped up and said he could. He sat down and played 1000 Doors by Living Tombstone by heart. We all enjoyed his playing and the joy it brought others around the fountains. We learned that Milan has been playing about 6 years and takes lessons. How nice it is to see someone's talent when unexpected. Thanks Milan for sharing your talent with us.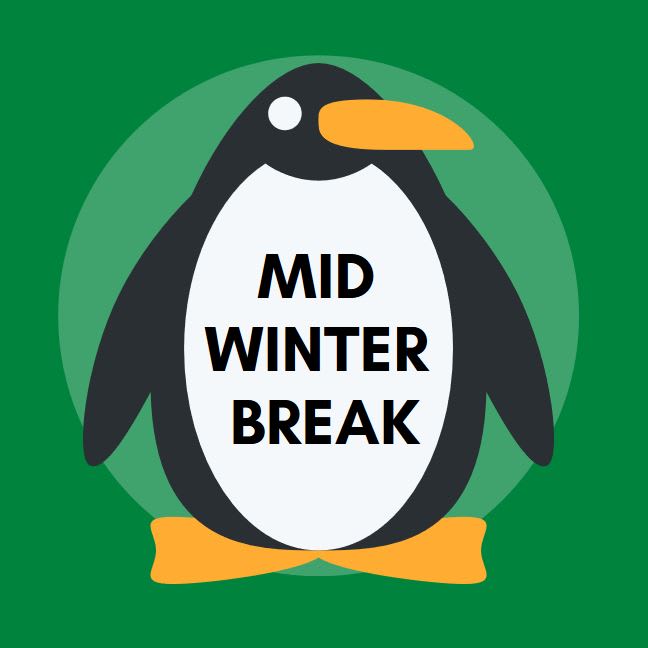 Ready for a Break?

NO SCHOOL
Friday, March 8 and Monday, March 11
This is our Mid Winter Break and Mill Springs Academy will be closed.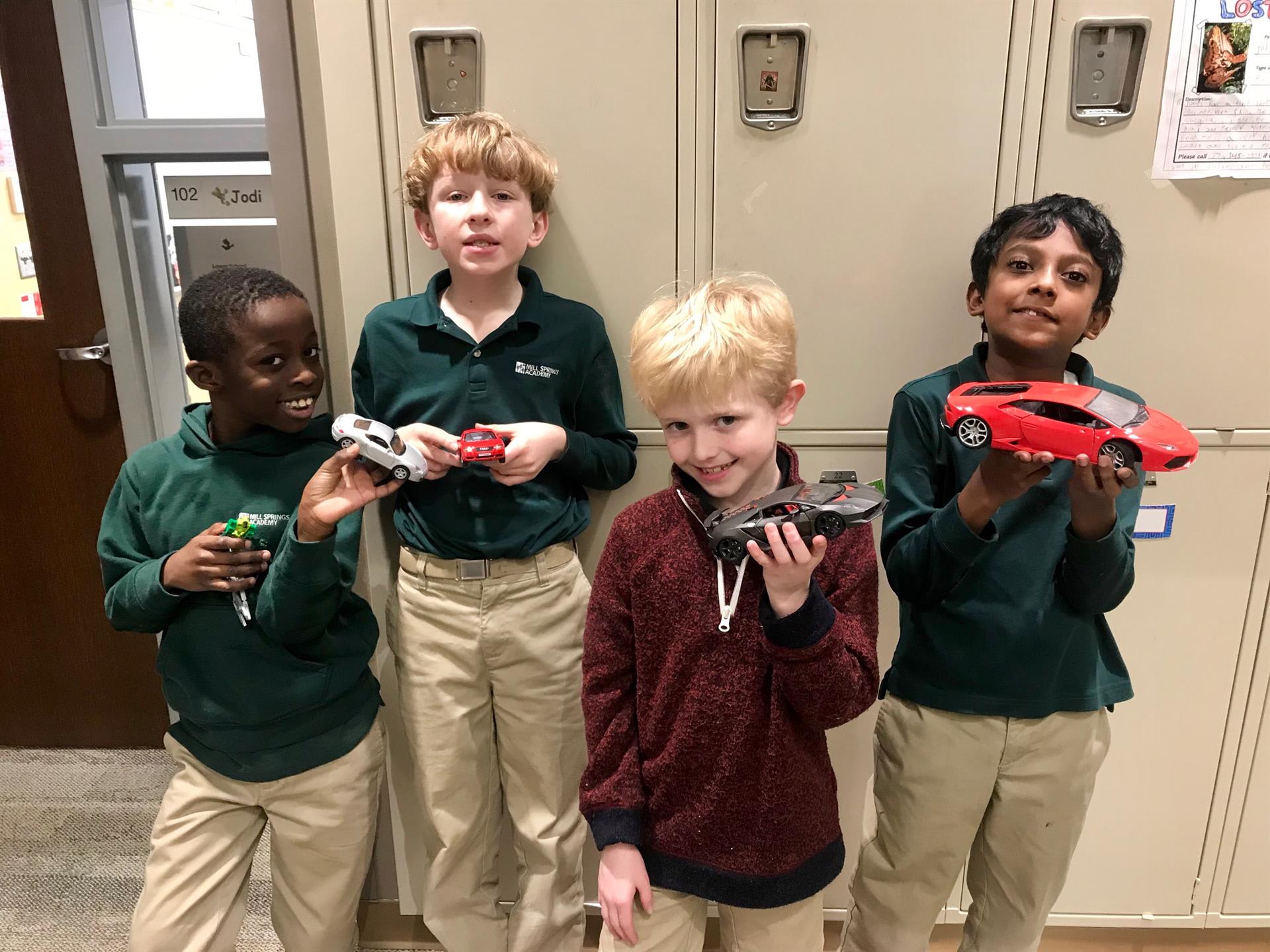 Fab Friday - Cars
This week, Lower School students earned a car-themed Fab Friday party! We played car logo bingo, watched the Cars movie, and students even brought in their own remote controlled cars and die cast cars. The fourth graders wrote journals about their dream cars. Read about Max Young's dream car below. Pictured are Neil Mukana, Sam Hartman, Owen Burke, and Ady Rajarajen. Lower School is crazy for cars!
Guest Journalist, Max Young, L4
My Dream car is a Bugatti Veyron! The Bugatti Veyron is the third fastest car in the world. It has amazing looks and has a lot of features too, like the slim front, the engine in the back, and much more. I also like it because of the logo, the sound, and engine. There is one risky thing to it, you could crash more easily than other cars because it's a lot faster than other cars. I have other dream cars too. Mine are a Tesla, a Lambo, and a Bentley! Cars are the best!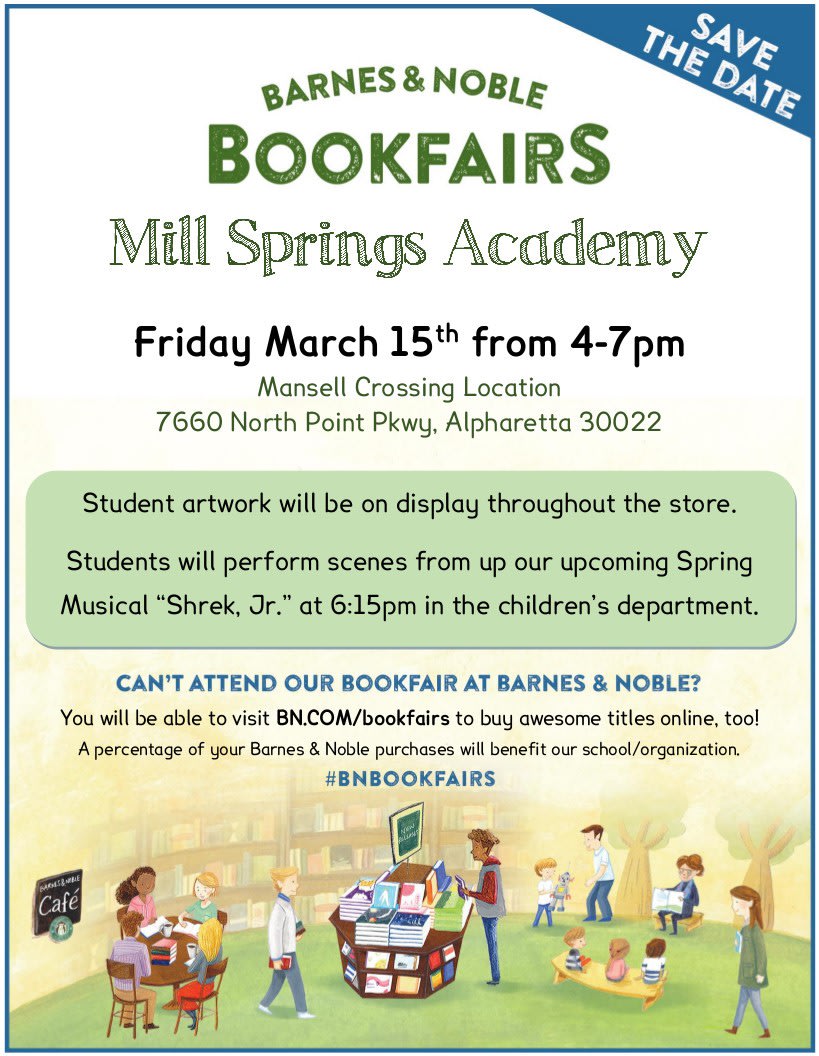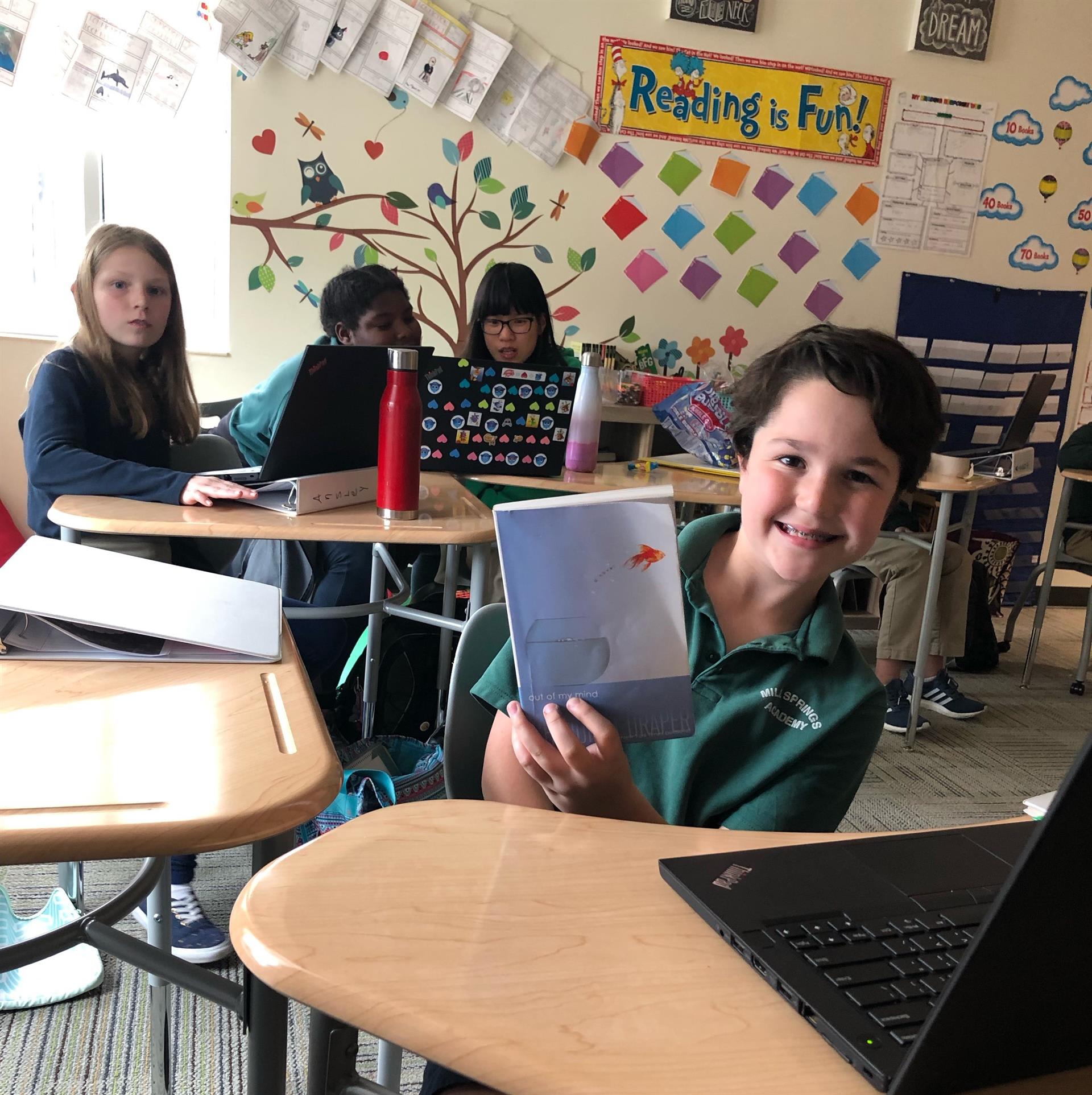 Out of My Mind

Middle School Reading classes have begun reading the novel, "Out of My Mind" by Sharon Draper. It is the story of a brilliant young 11-year-old girl who is living with cerebral palsy. It's themes of empathy, kindness and fortitude have really resonated with our students. Along with reading the novel, we are working on vocabulary and comprehension from the story. We also hope to have a guest speaker from the Cerebral Palsy Foundation come visit soon! Pictured is Evan Eisenstat showing us his copy of the book.

--Christy Chase, Middle School Instructor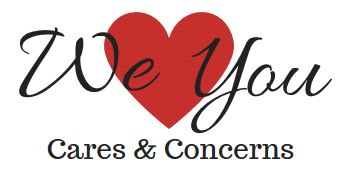 Community Cares & Concerns

The Allen Family
The Banigan Family
The Blume Family
The Buckley Family
The Smith Family
If there is ever a care or concern you would like to share with the community, please just email me at any time, I will be glad to include either names or situations. For privacy, I will only list names and claim ignorance if anyone asks me for details. Cheri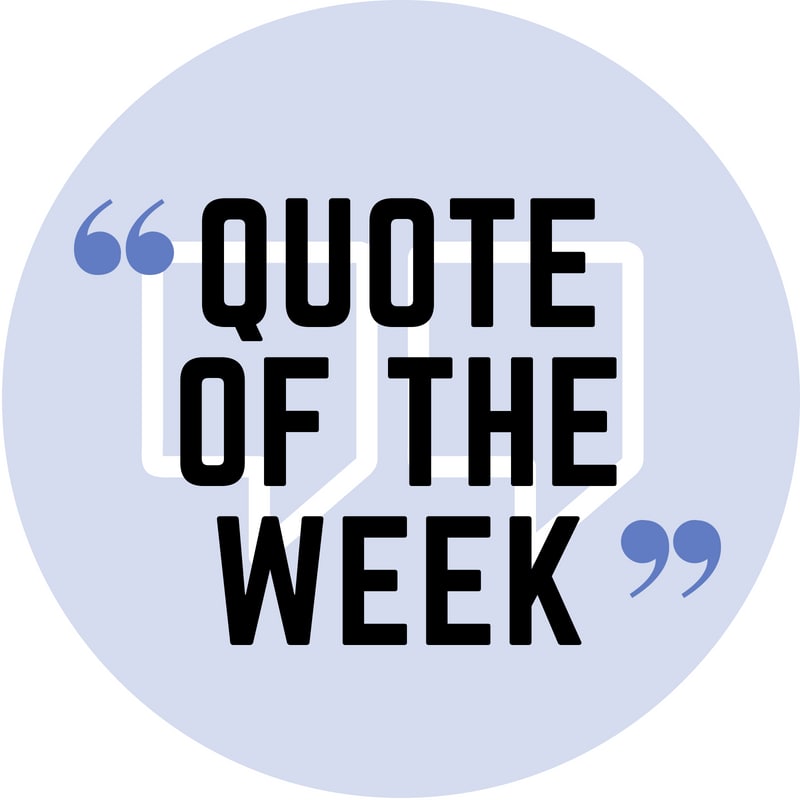 Quote of the Week
There is no substitute for hard work.
--Thomas Edison
Friday February 22
All day
Your School
Monday February 25
12:00 PM
Thursday February 28
All day
Friday March 1
8:00 AM
M Grt Rm
Monday March 4
8:00 AM
Starbucks - 12330 Crabapple Road, Alpharetta
Monday March 4
3:30 PM - 5:30 PM
Trophy Club Golf Course