May 23, 2019 | Vol 12, Iss 36, No 432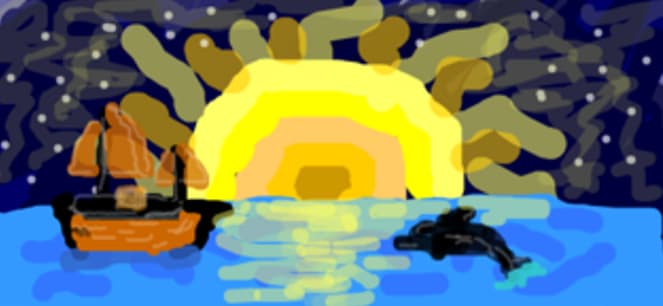 WOW! The school year is coming to a close. It has gone by so fast and here we are, at the end. This week included the last of the final exams for PU/CA/U. Middle had a trip to the Atlanta Community Food Bank, Lower had a visit with an author today in the library. Tomorrow is Honors Day - we hope you will come. Then it's time for our Mustangs to roam about freely for the summer as we open the gates of the corral. 
So many things have come to pass this year, lots of laughter and fun, some challenges and growth, and yes there have been trials and tears - more than we wanted to shed. As we sail off into the sunset of summer, enjoy all of the wonderful moments and come back refreshed and ready for a new start! See you in August.
(The picture above made for me by my oldest son in 2007, titled "Sailing into the Sunset")
Sailing into the Sunset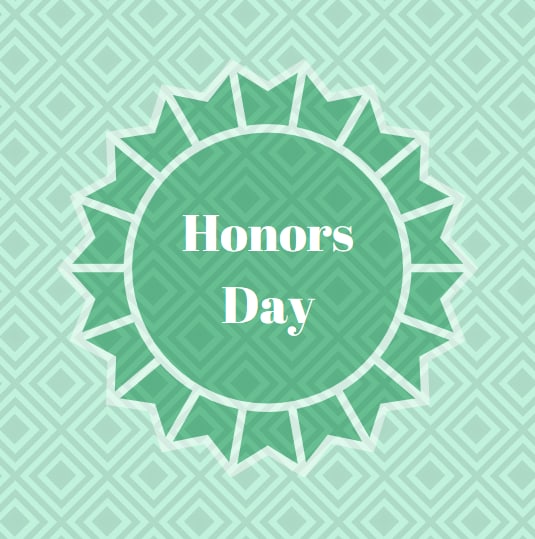 YOU ARE INVITED TOMORROW!
Parents YOU are invited to join us on Honors Day:
May 24th, 2019
8:30am - in your Great Room
Dismissal upon completion
Buses will depart at 11:15am
We look forward to sharing this special day with you. If you have any questions, please contact your principal.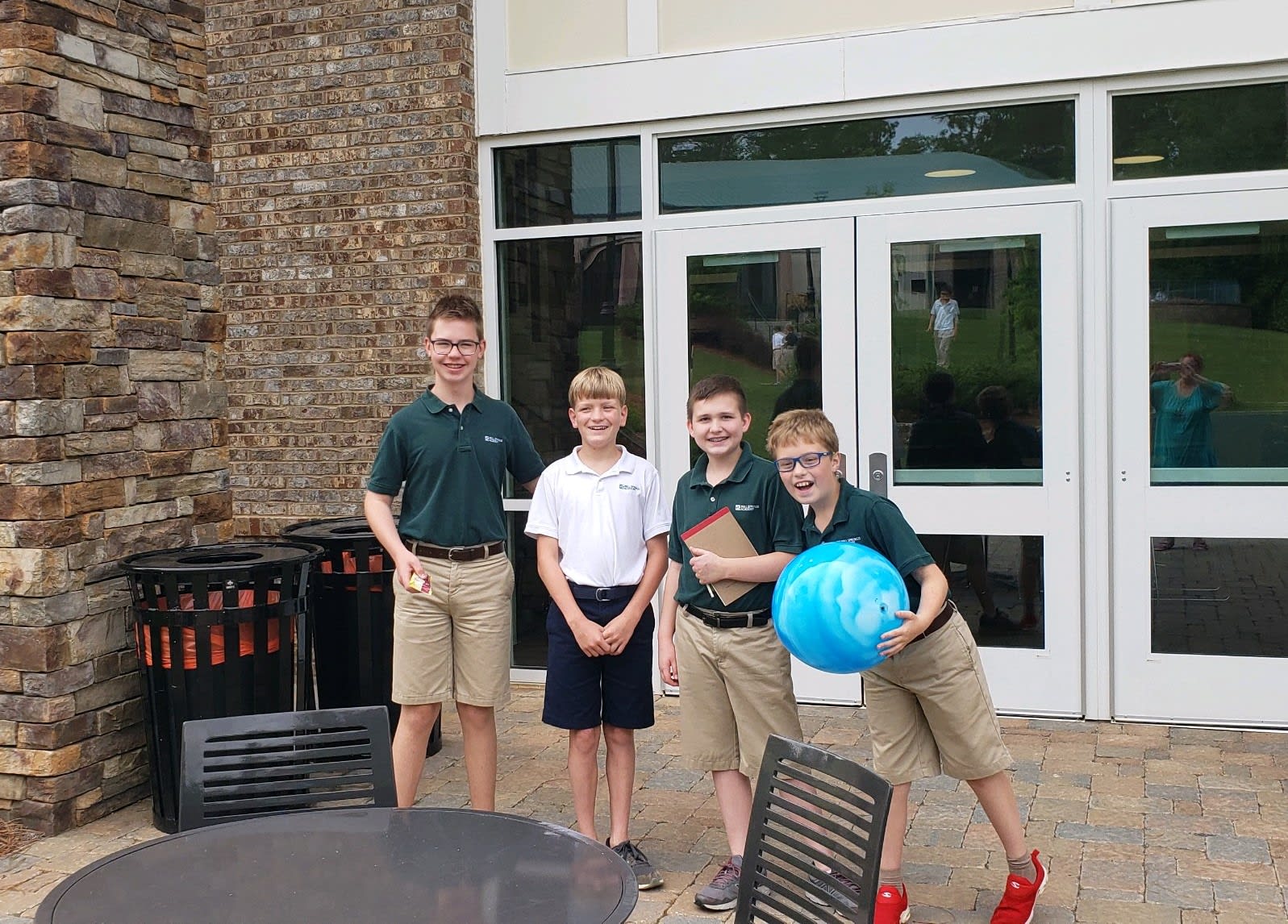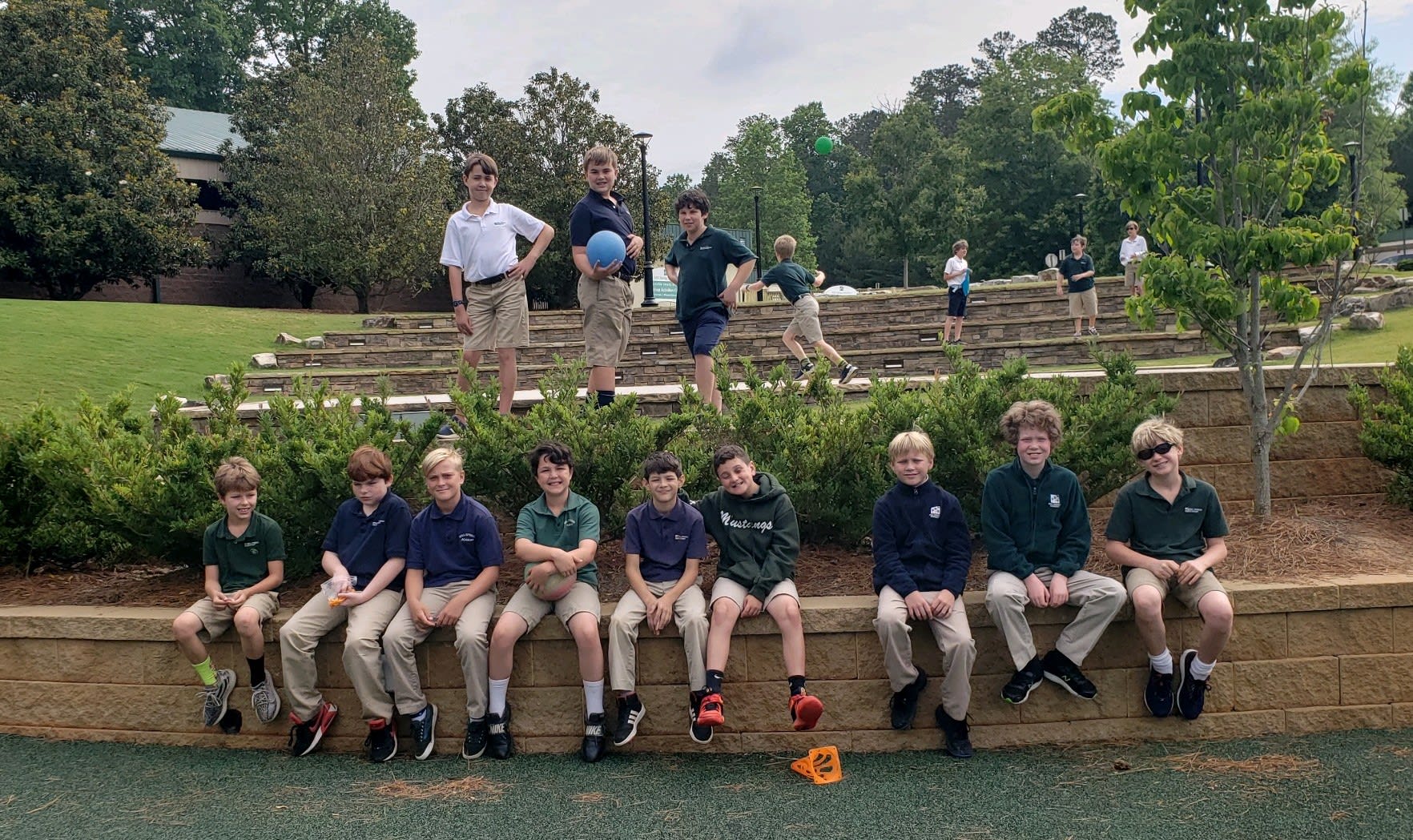 Friendships! Isn't that what makes school fun? On our last week of school, we are spending time making memories and creating lasting friendships. The Middle School Mustangs love being together on the sport court, whether they're playing games, making art or just talking to peers. Our kid love MSA and it shows!
--Amy Abramson, Middle School Instructor
Friendships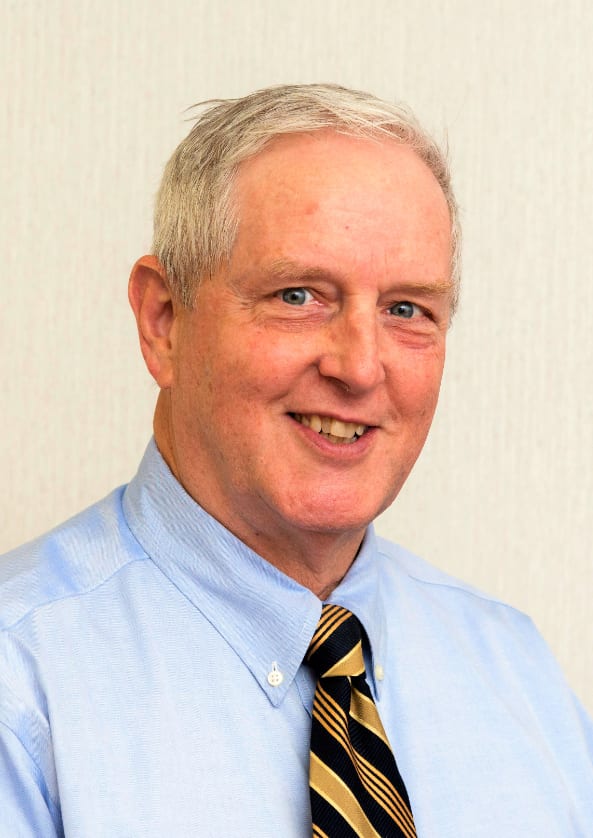 Meet Dr. Robert Slayden, MSA Program Director

Dr. Bob, as we call him, has been around MSA from the beginning of its existence. In fact Tweetie Moore co-founded the school together with Dr. Bob. You may have even seen him on campus, he comes by once a week. The philosophy of taking children with challenges to success is the thing that Dr. Bob likes about MSA. The uniqueness of the Community Structure which supports values, character development, leadership, and social/interpersonal skills is also important. Aside from his involvement here, Dr. Bob is a practicing child & adolescent psychiatrist at Atlanta Area Family Psychiatry Clinic. He has a wife, they have a son and daughter-in-law and 3 fabulous and unique grandchildren. In his spare time he participates in classic car events, enjoys gardening, traveling, and going to their lake house. His favorite foods are shore crabs, sardines, and hamburgers. It is interesting to note that he hated dermatology in medical school.
Thank you for all that you have done at Mill Springs Academy Dr. Bob!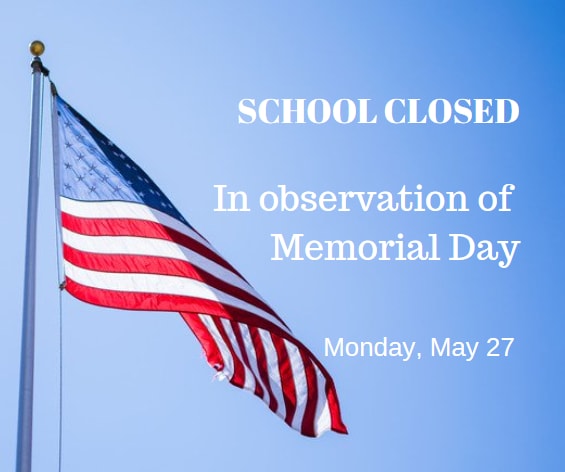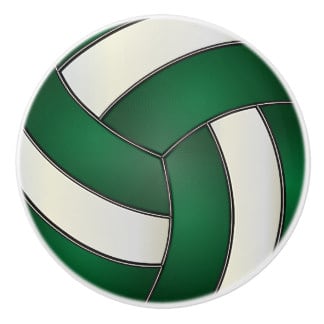 Who Wants to Play Volleyball?
If you are interested in playing for the MSA volleyball team next year, please sign up for the Volleyball Summer Sports Camp. This camp will be held in the MSA gym on June 3-5 from 9am-12:30pm. This camp is for all skill levels. If you are a beginner to volleyball we encouraged you to attend. Sign up now for Summer Sports Camp.  If you have any questions, please contact Coach Karen Kaiser.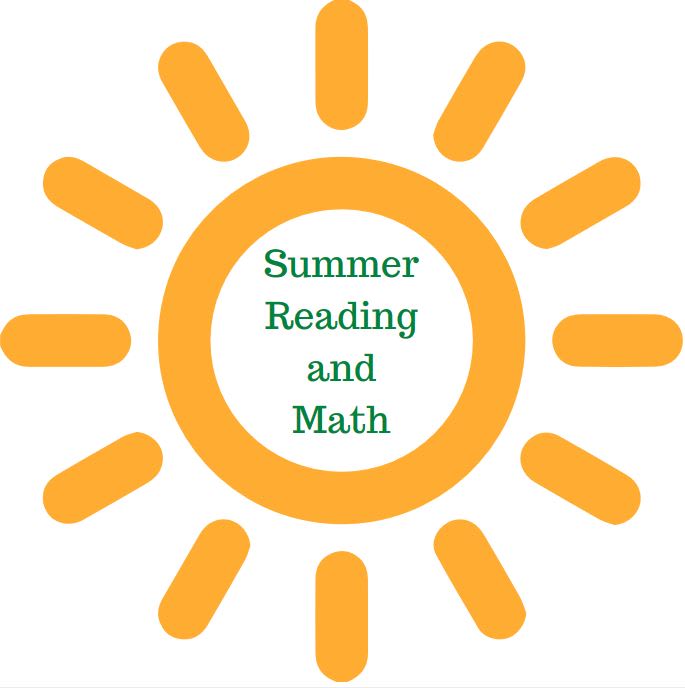 Summer Reading and Math
I know that you students may be sad to hear this, but like every other year in the past, there will be summer reading and math for most everyone.
We are in the process of getting it all together and out on the website. I hope to have it available to you by the end of next week. So after that check the following web page for everything you need to know about summer reading and math for your school: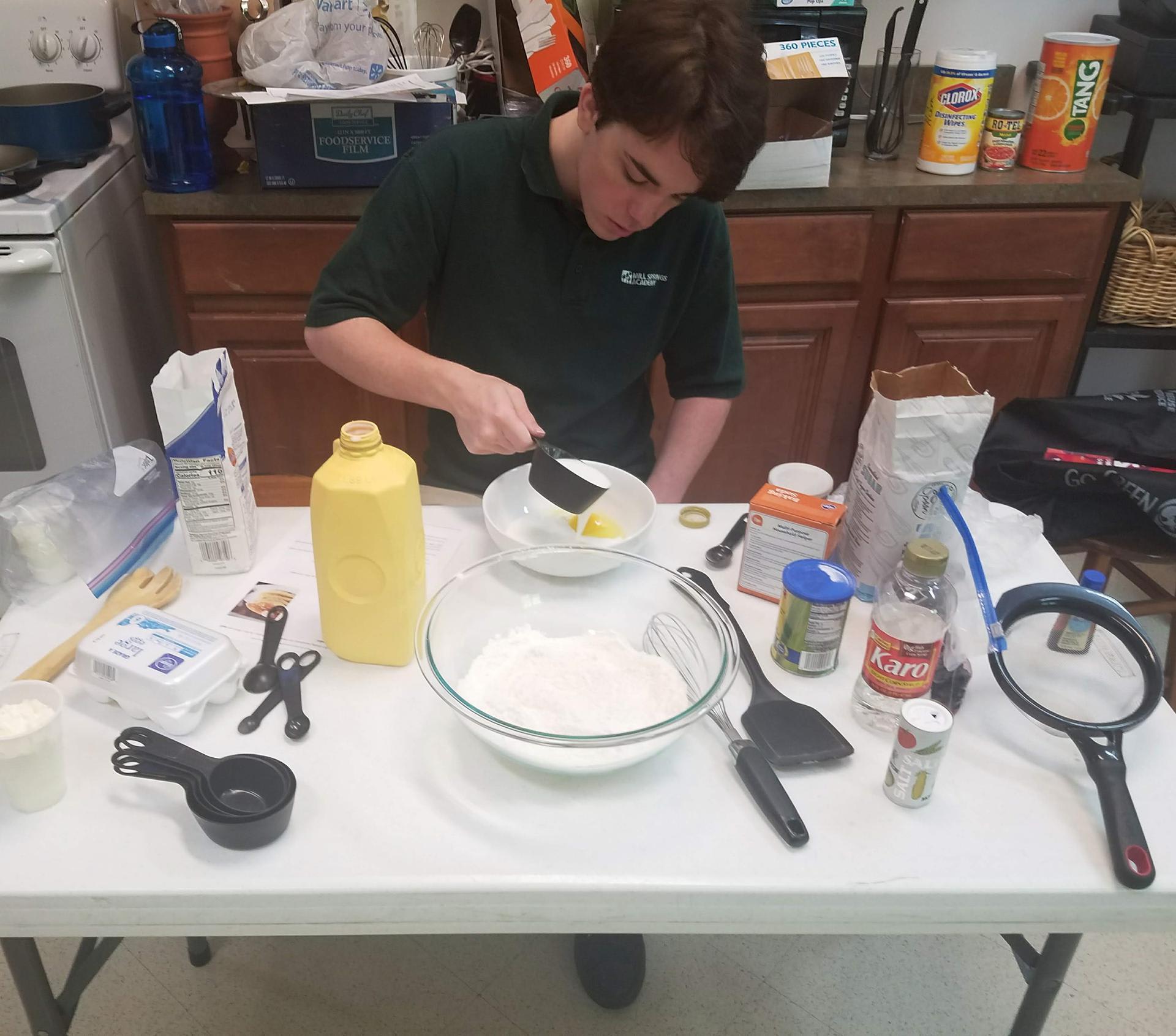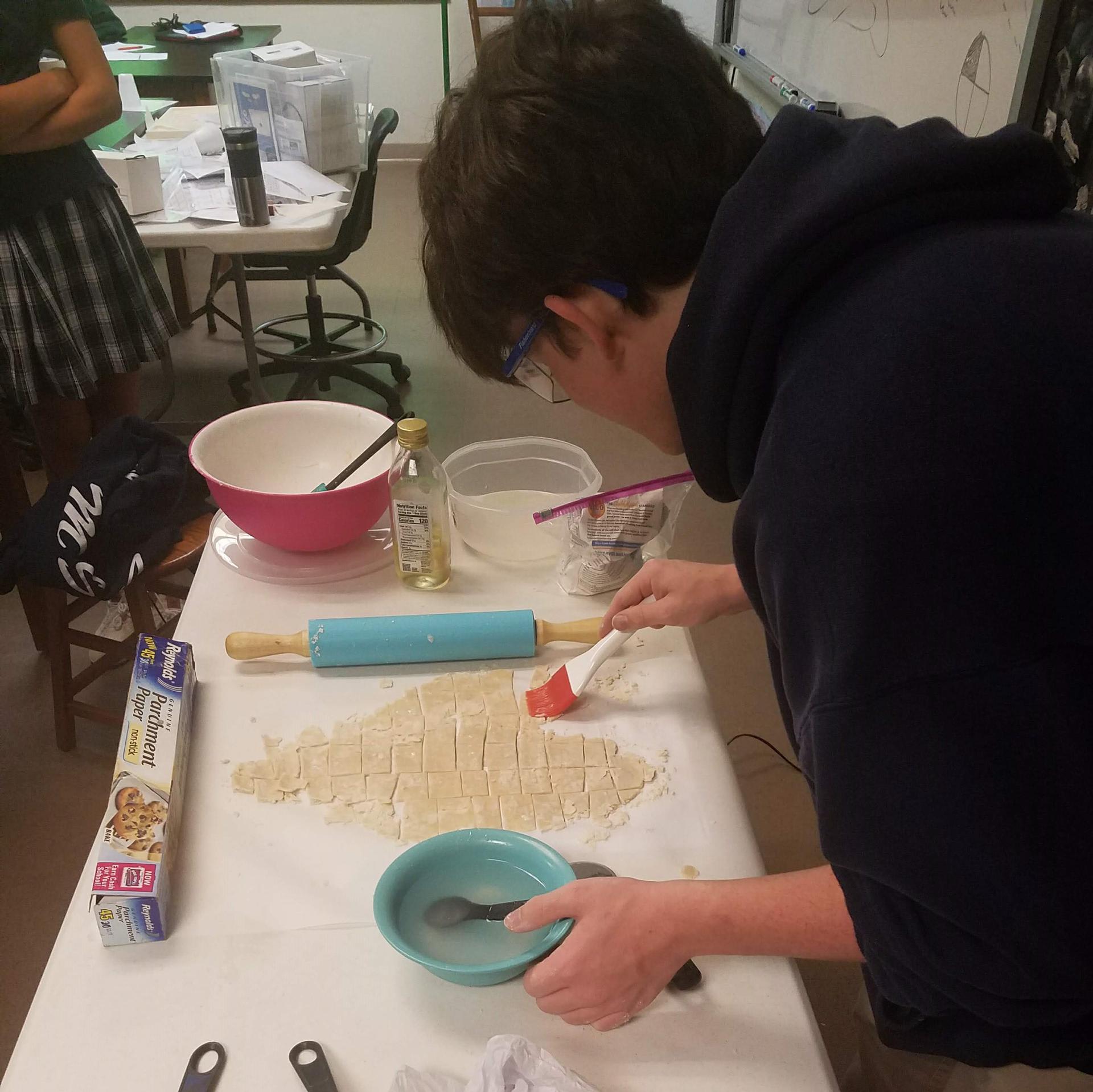 We're Really Cooking in Chemistry!

Aspiring chef Will McClure (pictured left) learned some cooking chemistry this semester. In this section, we focused on baking, and the roles that each ingredient play to give the desired result. On the topic of flour, Will learned about the proteins that make gluten in wheat flour, how gluten is made, and the benefits and drawbacks of gluten in baking. Will also had the opportunity to put his knowledge into practice, making several recipes in class, including crackers, tortillas, and pancakes. With each recipe we focused on whether or not producing more or less gluten would be beneficial, and the ways we could control the amount of gluten produced, such as the fats, salts, and sugars in the recipe, and the amount of mixing. Will also worked on his math skills, altering recipe ratios to make different sized batches. Part of his final exam is in conjunction with his Geometry exam in Jennie Donaldson's class. He will be using math to accurately adjust a batch recipe of sugar cookies and make them from scratch, incorporating the knowledge and skills he has learned. He will be using geometric cookie cutters to make cookie shapes which will then be used by his Geometry class. As part of the Geometry final exam, students will need to find the dimensions of the geometric cookie shapes using the correct formulas for each shape.
--Angela White, Upper School Instructor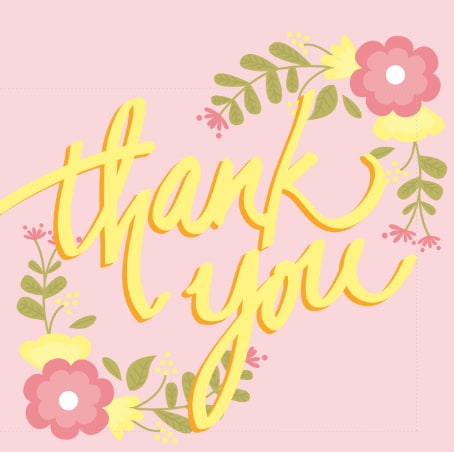 Parent Thank Yous

I want to thank the following parents for helping with Baccalaureate and Graduation. I so appreciate each and everyone of you! You made my life easier just by being there!
Baccalaureate: Malinda Lackey and Leah Allen
Graduation: Todd Gordon (Ushering)
                     Cynthia Buckley –Chairperson for reception
                     Malinda Lackey
                     Leah Allen
                     Laura Losson
And special thanks to Glenn McCoin for offering to help ALL SET with parking!
Thanks to ALL of you, Graduation 2019 was a success!
Lisa Imsand, Senior Advisor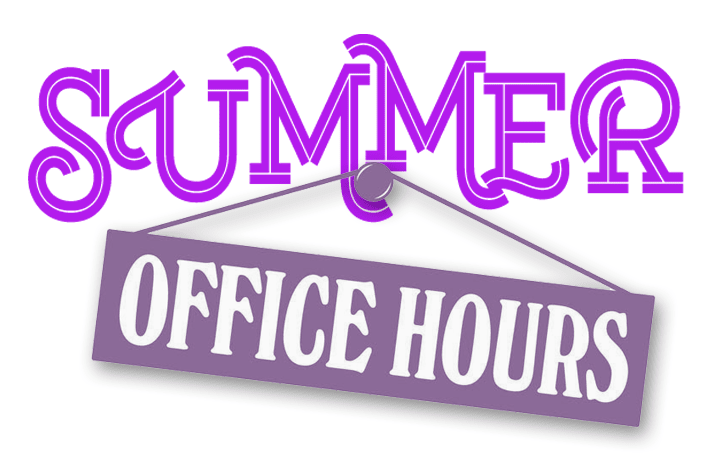 Visit Us this Summer
Over the summer we have limited Faculty on campus. We will have summer camps and summer school going on, but even with those activities, you still may not find your favorite teacher if they are off for the summer. BUT those of us here in the Administration office would love to see you. Just make sure you come during our summer office hours. Beginning on Monday, June 3 the office hours will be Monday through Friday from 9:00am - 4:00pm. Come on by and say "hi".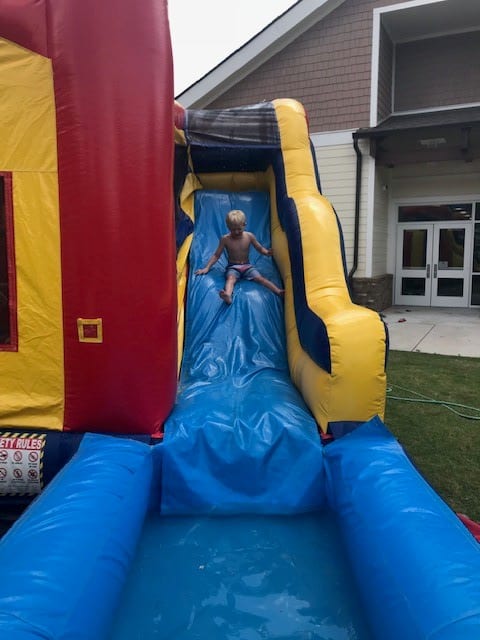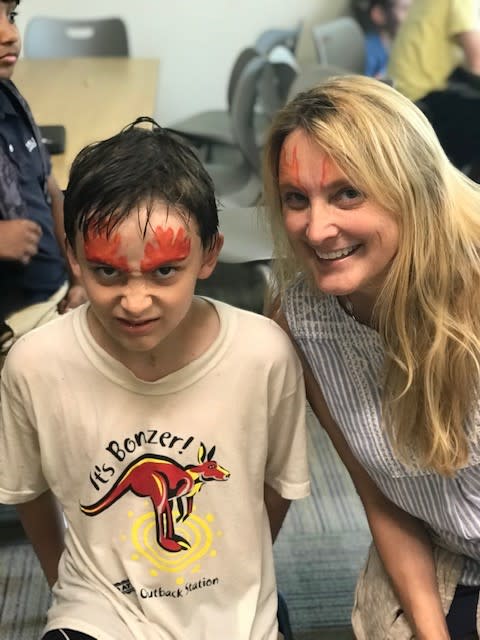 Lower Ends the Year with a Party
Last week, Lower School had our End of the Year Party! We had so much fun celebrating a fantastic school year full of new friends and lots of learning. A magician performed a magic show for the students, where he did some tricks involving rings, cards, pretend rabbits, and more. We even had a student and teacher volunteer to participate in some tricks. Students wore their bathing suits to school and played on a bounce house and water slide. It was the perfect weather to spend the afternoon in the sunshine on the water slide! We had some parent volunteers doing face painting while students enjoyed some popcorn. We also had some playtime on the playground while we cooled off in the shade with a tasty Popsicle. It was a great way to celebrate the end of a wonderful school year! Pictured L-R: Owen Burke (L3) on the water slide and Zac Johnson (L2) and Jodi with their matching face paint.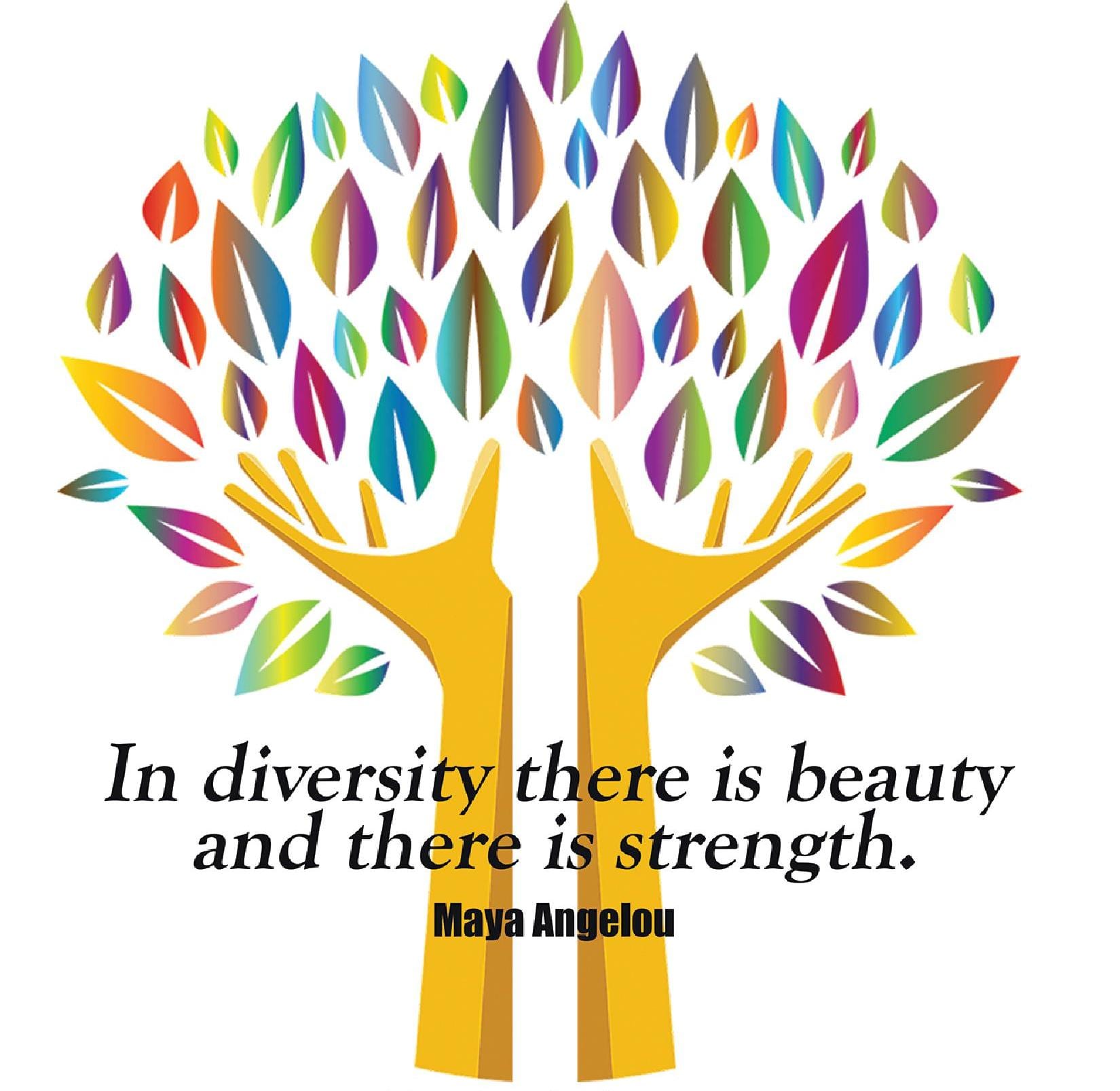 Diversity in PreUpper

As we come to the ending of another successful year in PreUpper, I want to take a moment to tell you about an exciting new elective coming to the PreUpper Nation!! Next year, PreUpper will be adding a Diversity class, as an elective for students in grades 7th and 8th. This class will also work with the Upper Diversity class throughout the semester. Upper has an amazing Diversity program and we wanted to give younger students the opportunity to start to participate in this very important program. If any 7th or 8th graders are interested in taking this elective, please talk to your principal to see if it will fit into your schedule. This class is open to ALL students in grades 7 and 8.
--Karen Kaiser, PreUpper Instructor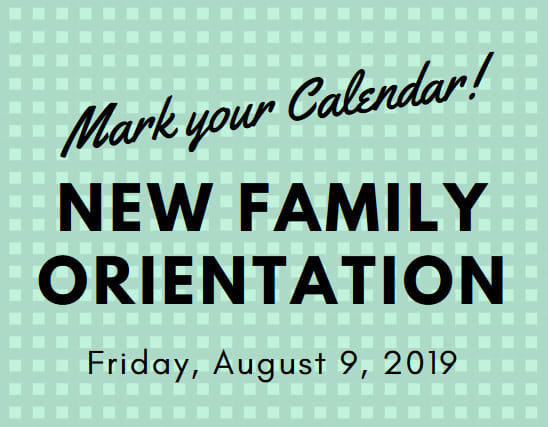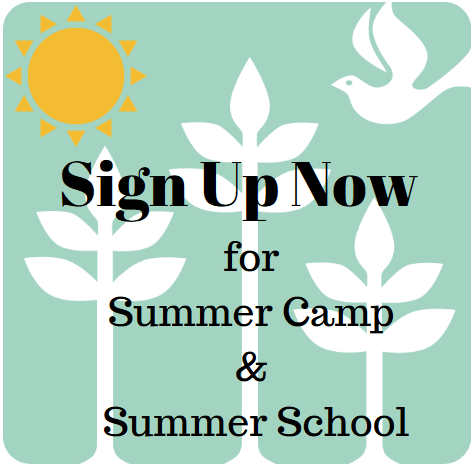 Don't Miss out on the Fun
Did you know that there are lots of fun things going on here during the summer? All of those things are open to everyone, not just MSA students. Summer is always more fun with your friends, so bring them along!
You could sign up for a sport activity at our Summer Athletic Camps, our website has the schedule and registration information.
If you or someone you know needs to earn some high school credits, there is always Summer School. Take a look at our Summer School offerings and share them with someone. We are offering most core classes and certain electives.
If you are looking for a camp program, look no further than Mark Trail Camp, you should check out our summer camp activities we are offering there, lots of fun coming up!
Any Questions?
Summer Athletic Camps - James Sampson

Summer School - Taniah Jones

Mark Trail Camp - Nina King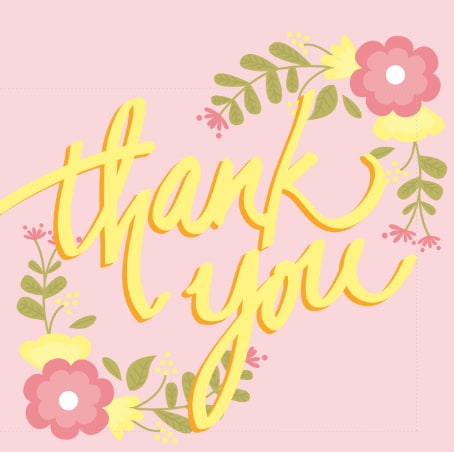 Parent Thank Yous

Thank you so much Jill Coco and Amy Parsons for all of your help in costuming and much, much more in the musical theater department all year! You are truly our "Costume Goddesses!"
Thank you Hunter and Laura Losson for all your years supporting the Fine Arts program! We love your family!
Thank you Sharon White for your support in the Fine Arts program the last few years. You will be missed!
Sincerely,
Kate, Jamie, Patrick and Janet

Keeping Up Over the Summer
Want to know what's going on here on campus during the summer? Join us on the Social Scene. We have a few Pinterest boards with helpful and/or interesting information for parents, students and teachers. You can also follow us on Twitter or Facebook. Check out our posts/stories on Instagram or go down memory lane and watch some of the videos we have on YouTube. We'll post some things through the summer that might be of interest to you as well. Make sure you follow us on the Social Scene.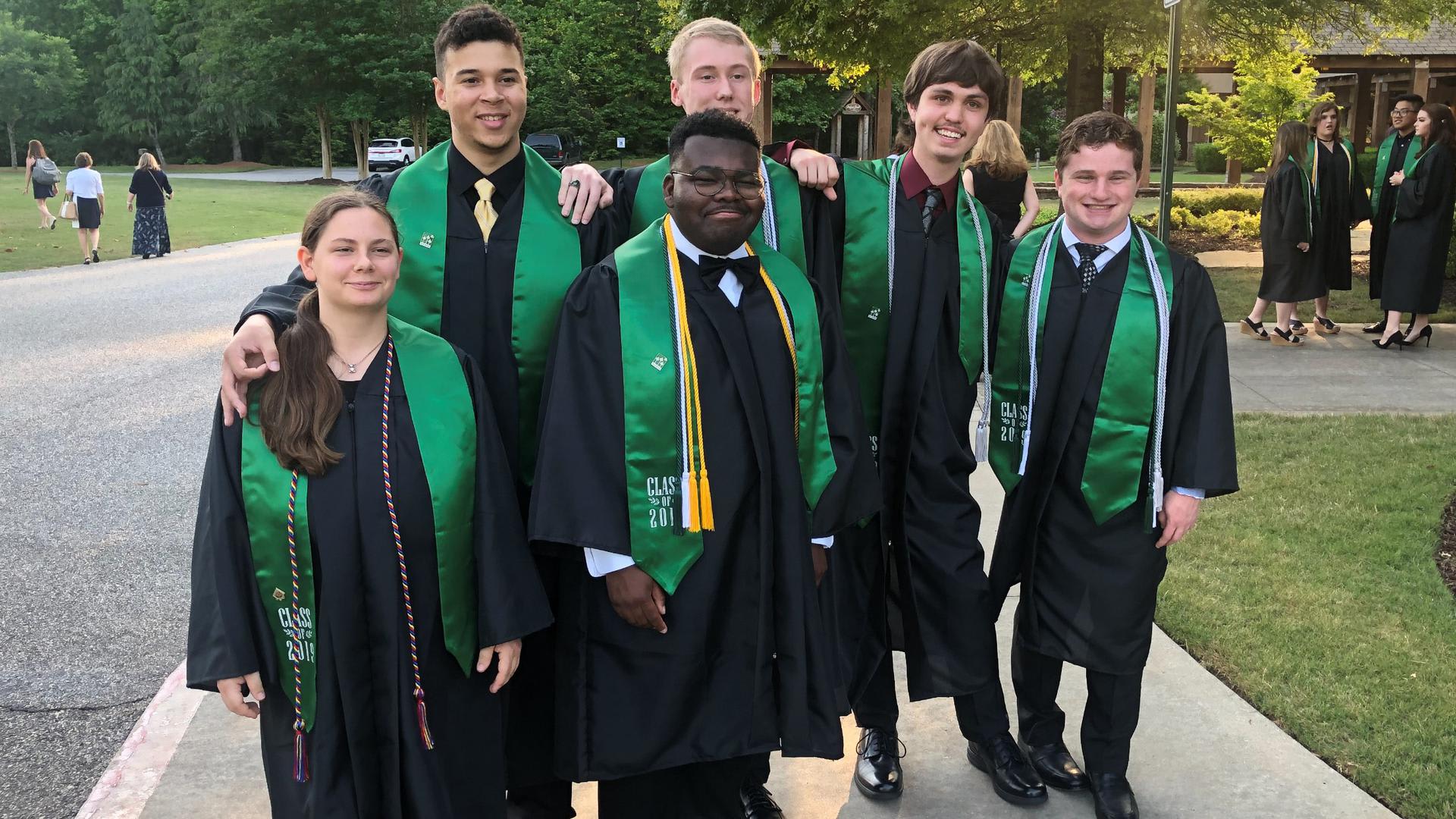 Senior Reflections

This year at graduation I was lucky enough to be in the parent's section to watch my son, Alex Orred, graduate with honors. He had worked hard and earned his grades and I was overwhelmingly proud of him. But what really struck me was the young man he had become. As I sat in the audience I realized that these children, some of whom I have known for many years, were now young adults and each of them had been tasked with sharing their reflections on their time at Mill Springs Academy. Some read theirs during the awards ceremony, some during baccalaureate and some during graduation itself. Each was read with poise, confidence, and honesty and I found myself getting swept up in the moment, hearing about the success each of them had found. It was an added bonus to an already beautiful experience. (pictured L-R: Amy Lamp'l, Andrew Jones, Nolan Waits, Josh Drew, Alex Orred, Andrew Liban)
--Matt Orred, CommArts Instructor
p.s. watch our Facebook page for quotes from the Senior Reflections at both baccalaureate and graduation throughout the next couple weeks.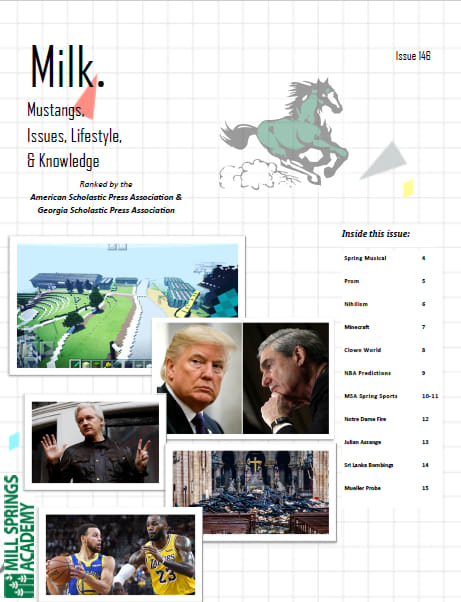 Mustangs, Issues, Lifestyle & Knowledge
The Spring Issue of MILK is available today - Issue 146, come back to the same place tomorrow and get a look at the Graduation Issue of Milk.
This awesome student-led publication is ranked by the American Scholastic Press Association AND the Georgia Scholastic Press Association.
Find out what YOUR students have to say!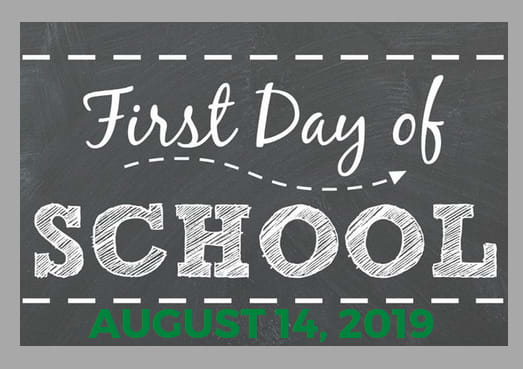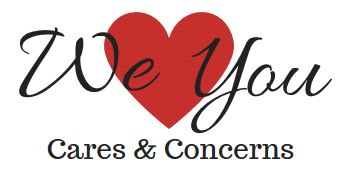 Community Cares & Concerns

The Allen Family
The Buckley Family
The Class of 2019
The Smith Family
Summer Travels and Break
If there is ever a care or concern you would like to share with the community, please just email me at any time, I will be glad to include either names or situations. For privacy, I will only list names and claim ignorance if anyone asks me for details. Cheri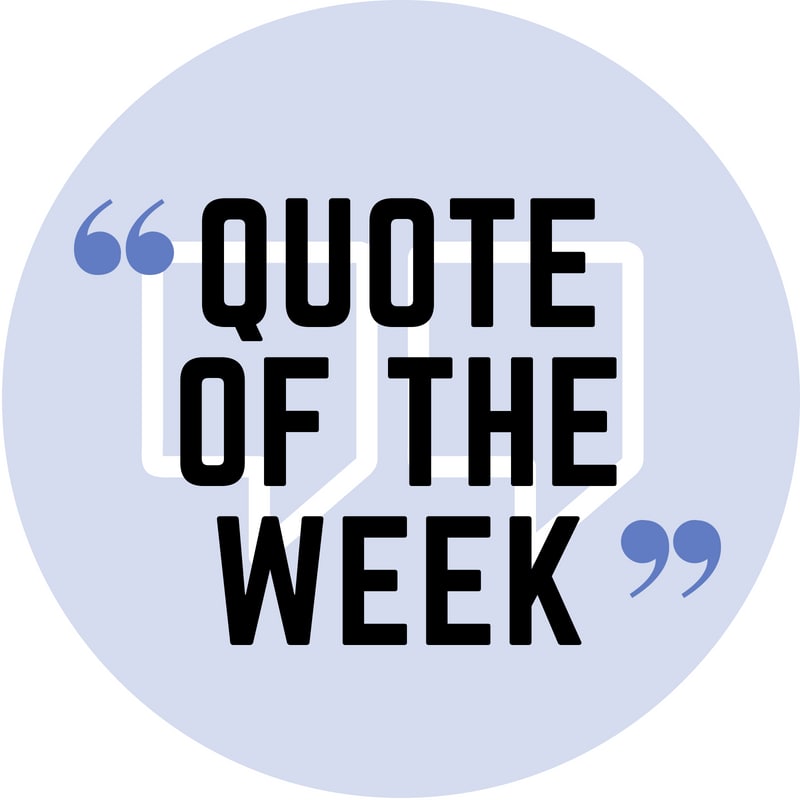 Quote of the Week
If a man has done his best, what else is there?
--General George S. Patton
Friday May 24
8:30 AM - 11:00 AM
Your Great Room
Tuesday May 28
9:00 AM - 2:00 PM
Gym
Wednesday May 29
9:00 AM - 2:00 PM
Gym