March 12, 2020 | Vol 13, Iss 27, No 459

Enjoy the Long Weekend
The time change this past weekend threw us into the dark again as we drive to work in the morning. When I arrived at school Monday, all the street lights were on; the campus was very pretty and peaceful in the dark. I wish I had taken a picture. I have also noticed that the flowering trees have begun to flower, it seems that spring might officially be on its way.

With the unexpected day off this week, we had to postpone our Celebration of Differences. Hopefully we will be able to rescheduled it, and if so, we will let you know. We did have a well attended Public Open House on Wednesday with some terrific speakers. Tomorrow begins our Mid-Winter Break and during that our faculty will have a professional development day, as we continually work to better understand the needs of our students. As my grandmother always said, "You learn something new everyday." Tuesday will be no different. So enjoy your nice long weekend and we will hopefully see everyone back on campus on Wednesday.
Samantha King, or Sam as we call her, joined the MSA Community at the end of September. She teaches world cultures and language arts in PreUpper and we are fortunate to have her with us. She believes "that every student should be afforded the right to learn in an environment that feels right to them.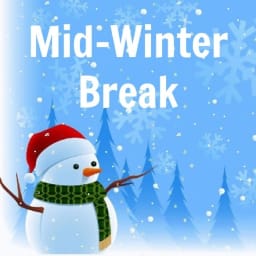 We are coming up on our Mid-Winter Break. Mill Springs Academy will be closed from Friday, March 13 through Tuesday, March 17. Classes will resume on Wednesday, March 18.
Erin's Communication Arts 7th grade World Cultures class concluded their study of Europe with a "Taste of Europe" project. Students did independent research on a country of their choice, and many were able to learn about their own European heritage!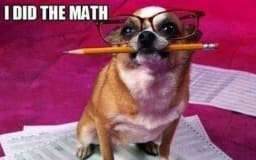 This week in Algebra 8 was all about slope and graphing lines.  This is one of my favorite areas of Algebra!  Students learned how to use the dependent (y) and independent (x) variables to find Rate of Change and Slope.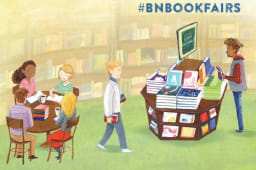 B&N Bookfair, Friday, March 27 from 4:00-7:00pm. Mark your calendars. It will be held both in store and online.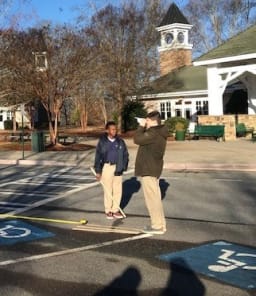 This month in Ginny's Algebra-Trigonometry class, we have been using the unit circle as well as applications of Trigonometry in the real world. Sometimes the best of learning is through team work.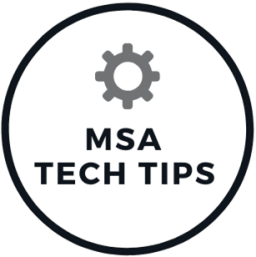 Need Tech Help but not sure who to ask? You can always email the Tech Department at technology@millsprings.org and we will get back to you as soon as possible!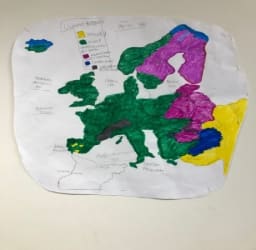 In World Geography this month we have started our Unit in Europe. One of the assignments was to use a map of Europe and label it.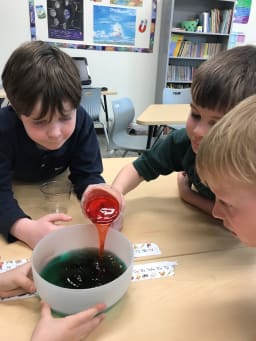 Ms. Carissa's science classes have been learning all about matter. We have been reading books, doing online activities, and participating in collaborative experiments about the three states of matter.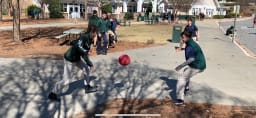 The rain has finally stopped and the sun has come out. Communication Arts students Tyler Hughes and Nathan Mostyn enjoyed a game of four square in a rare spot of sunshine last Friday.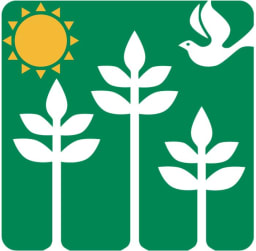 Did you know that there are lots of fun things going on here during the summer? All of those things are open to everyone, not just MSA students. Summer is always more fun with your friends, so bring them along!
COMMUNITY CARES & CONCERNS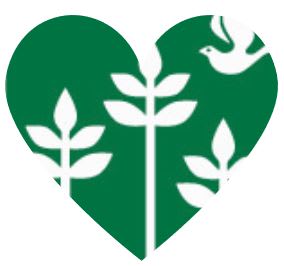 The FitzGerald Family
The Jones Family
If there is ever a care or concern you would like to share with the community, please just email me at any time, I will be glad to include either names or situations. For privacy, I will only list names and claim ignorance if anyone asks me for details. Cheri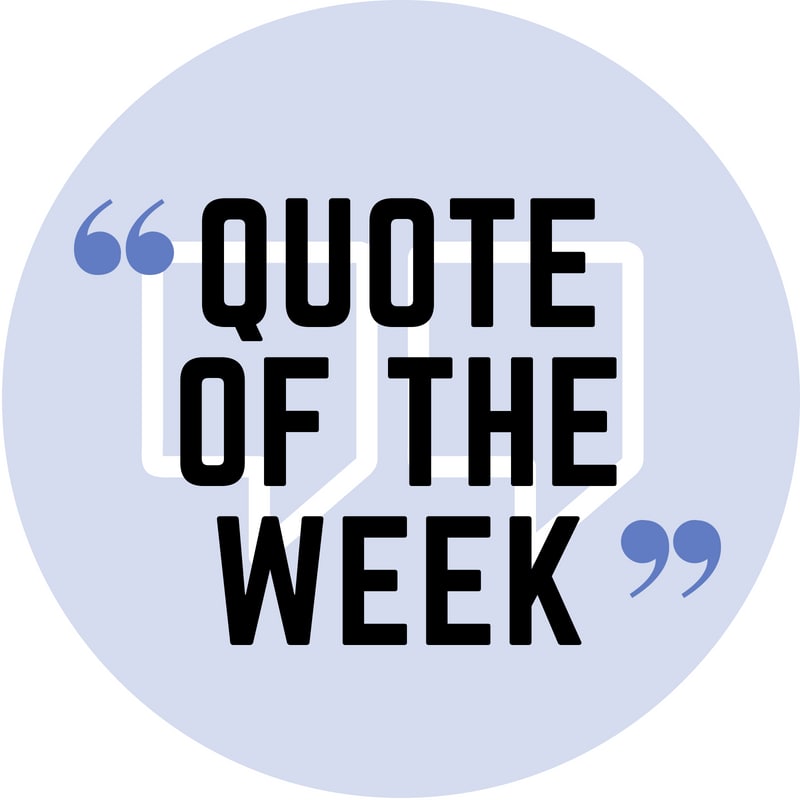 There are no secrets to success. It is the result of preparation, hard work, learning from failure.
--Colin Powell
Thursday March 12
2:30 PM - 3:30 PM
Wrestling Bldg
Thursday March 12
4:00 PM - 6:00 PM
Roswell Park
Thursday March 12
4:30 PM - 6:30 PM
Holy Spirit Preparatory School
Wednesday March 18
3:30 PM - 6:00 PM
Trophy Club Golf Course
Thursday March 19
2:30 PM - 3:30 PM
Wrestling Bldg